Humichar is undoubtedly an excellent option for taking care of the soil, the lawn, and the plants on your property. It helps retain every good nutrient in the ground to ensure your plants perform well. 
However, you might still want to check out the Humichar alternative because they can be pretty expensive.
Luckily there are some budget-friendly choices that you can try out. Here, I will list some options, so it gets easier for you to find an alternative and save up some money on the product. 
So let's get rolling with it.
HumiChar Substitute For Your Lawn 
There are several things that you can try out as alternatives for Humichar. You can either go with a similar product from a different brand or try out alternate options. Here, I will list both of these opportunities to check out.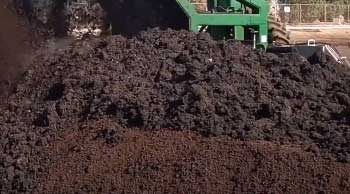 The most obvious and common solution for your lawn soil is organic manure.
It's the safest and cheapest possible solution for the ground. It does the same job as Humichar.
The only thing you can consider as a drawback of this choice is that the effectiveness is not as great as HumiChar. This means the results you get from organic manure aren't as good as using HumiChar, or it won't be as quickly as expected.
Still, if timing or duration is not something you are concerned about, organic manure is an excellent alternative for HumiChar.
Humic acid is another organic element that can help you with lawn growth and health. When you use humic acid on the soil, it can help the plants in that soil and make them grow better. 
Also, humic acid is a crucial component of Humichar soil optimizers.
Humic acid can help in boosting nutrient availability on your lawn. It also helps get a better soil texture and water retention capabilities. So, you end up with soil that makes the lawn much healthier, and plants grow much faster.
However, HumiChar usually comes with some added elements. Because of this, the HumiChar will still be a better option when you think about the application and its effectiveness. 
The only thing is that you will need to use some other additional fertilizers or products. Watch this video for a better understanding.
This is an excellent alternative to Humichar, considering it has got all the components you need for the proper growth of the plants. With this one, you can rely on the effectiveness quite a lot.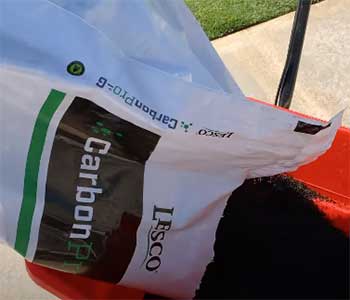 Because along with humic acid, Lesco CarbonPro-G comes with some additional components that make it a complete solution to use on your lawn.
Using this one, you can get better plant health and ensure better nutrition for the plants on your lawn.
It also works excellent for optimizing the pH level, the CEC, and soil salinity. Seed establishment is a crucial benefit that you get from this product.
Overall, it's a much cheaper option compared to Humichar. So, you can easily choose this as the alternative to Humichar and see if it works out for your lawn or not.
Another excellent choice you can find as an alternative for the Humichar is the Biochar from Willow. The Biochar uses soft pine wood from Georgia, and it's very authentic in its usage. 
There are no other components you can find in the mixture, so it works out very well in terms of purity.
It's pure carbon biochar without any adulteration. So, you end up with a reliable choice, and you won't have to worry about damaging your lawn or plants. It's one of the safest and healthiest alternatives to HumiChar.
The last product alternative for Humichar comes from Wakefield. It's also Biochar with all the ingredients you need for proper Biochar. It works great when getting water retention and better soil amendment. 
As a result, your plants start growing much better, becoming much healthier than you usually have.
Also, the materials and components they use for this Biochar are 100% organic. So, you can rely on this Biochar without overthinking at all.
Is HumiChar Worth It?
Now that you have gone through the choices, you might as well want to check out the HumiChar itself. If you haven't used it, I recommend trying it out at least once.
The product works flawlessly in retaining water and nutrients on the lawn. As a result, you can get great results from the growth of the plants you have on your property. The best part is that you don't need to use any fertilizer or extra for your lawn.
It makes your lawn much healthier since you won't use a lot of fertilizer. Overall, Humichar is worth the money you pay for it.
Frequently Asked Question (FAQ) 
Let's get through the common questions people have regarding the Humichar alternatives –
What is the difference between Biochar and Humichar?
Biochar is a component and material. It's not an individual product. At the same time, Humichar is a brand of Biochar. Humichar contains the component biochar in it.
Is Humichar a pre-emergent?
Yes, Humichar is a lawn pre-emergent for lawns that are granular. They are great for spring and fall lawns.
Does Biochar have humic acid?
Yes, Biochar tends to have humic acid. However, it's not a necessary component for making Biochar.
Does Biochar work on the lawn?
You can easily rely on Biochar for better growth and maintenance of your lawns. They work great on lawn growth and keep it in excellent condition.
Conclusion 
To sum things up, the HumiChar alternative can work out as an excellent option for saving money. However, not all of them might suit your case because different ones will work better in other conditions. 
So, if you are using HumiChar, I wouldn't say it's a wrong choice, but for more of a budget option, you can try out the alternatives. That's what this is all about.