Are you looking for the best garage doors to safeguard your most valued investment from theft and natural damages?
Well, I've been using a Hormann garage door in my house for quite some time. So, I can give you an authentic review of this door.
So, here I will show the good sides of Hormann garage doors as well as the bad ones. Knowing all these features, pros, and cons will help you easily determine whether it's a good product for you too.
Without any more contemplation, let's get into it.
Features Of Hörmann Garage Doors
I've seen many unique features of Hormann garage doors. These features have made it an excellent product. Let's see some of the key features of Hormann garage doors: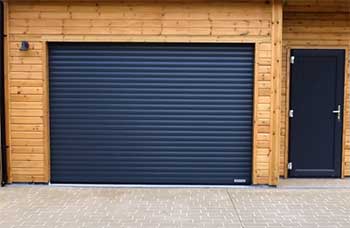 Hormann is one of the top manufacturers of doors in the world.
Their garage doors have become popular because of their material, quality, and design.
This German brand combines German engineering and American facility to make these garage doors.
My Hormann garage door offers a safe, secure, reliable, and energy-efficient garage door, which is convenient access to my home.
They are very sturdy and can protect your property very well.
That was my primary reason to go for Hormann garage doors, and now I can say I've made the right decision.
A Wide Variety of Garage Doors
You'll find a wide variety of garage doors in Hormann's portfolio. Sectional Garage Doors, Up-and-Over Garage Doors, Roller Garage Doors, Side Sliding sectional garage doors, aluminum framed garaged doors, hinged garaged doors, garage side doors, etc., are available under their hood.
You can choose any of these doors based on garage type. I'm pretty sure these have garage doors for any garage.
Residential And Commercial Garage Doors
Hormann has garage doors for both residential and commercial purposes. Their residential garage door models are Polaris 9200, Infinity Classic 7800, Classic Safe 7200, Therma Style 5500, Deco Safe 5250, Style Safe 5200, Therma Tech 3400, Therma Safe 3200, Pro-Tech 2500, and Pro Safe 2100.
On the other hand, the commercial garage door designs are 225P/224P, 255P/254P, 325S/324S, 340S, 425U, 440U/450U, and 720A. As you can see, many models are available for both residential and commercial garage doors.
All the Hormann garage doors either have real wood construction or are aluminum. Real wood-constructed garage doors are handcrafted and very beautifully made.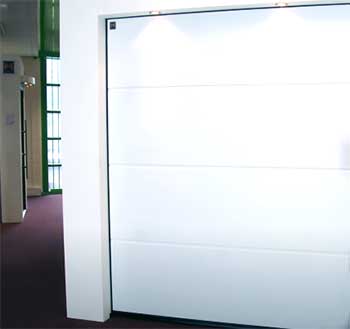 Besides, most aluminum construction garage doors have polystyrene insulation for energy efficiency and protection from natural damage.
Because of the build quality, my Hormann garage doors are very energy efficient.
Plus, rain or snow cannot damage them. These doors are sealed air-tight.
With FineGuard pinch-resistant, my garage door doesn't get damaged from pinches.
So, these doors are very well built and will last longer than expected.
Another great thing about Hormann garage doors is that they come with various attractive finishes.
There are about 28 semi-custom colors available for these doors. Some colors are Almond, Desert Tan, Teratone, Brown, Deep Crimson, Hunter Green, Industrial Grey, Beige, Copper Brown, Moss Grey, etc.
These colors provide extra protection to your Hormann garage doors. On top of that, these paints come with one 1 warranty against crazing, blistering, peeling, chalking, or fading. So, apart from looking great, these doors will also protect your garage doors.
Warranty is a very crucial aspect of a garage door. The good thing about my Hormann garage door is that it comes with a 10 Year Limited Warranty.
I must say, it's a pretty good warranty for a garage door. The warranty is applicable from the date of original purchase.
Hormann Garage doors are amazingly low prices compared to other brands. But it doesn't mean they are lower in quality. Hormann doesn't compromise with the quality.
So, price-wise, my Hormann door was a pretty good deal. This video also explains why it's a good deal too!
What Could Have Been Better Hormann Garage Door?
Besides these fantastic features, there are some cons of Hormann garage doors. Knowing the disadvantages will give you a complete idea of the picture.
So, let's see the cons of Hormann garage doors:
Hormann garage doors are mostly made from natural wood and aluminum. But having more material options would be better.
For people who want their garage door material other than these two, it's a big negative for them. So, the manufacturer should focus on this issue.
Sometimes, the door opener of Hormann garage doors malfunctions. As a result, people face many problems.
According to the customer reviews, the door opens just fine, but while closing, it closes halfway and then stops. Many people have suffered it. So, Hormann should troubleshoot this issue.
Frequently Asked Question (FAQ)
Is Hormann a good garage door?
Hormann is a pretty good garage door. If you want your garage door to be durable and long-lasting, then Hormann is your top choice. These doors are highly engineered and look pretty good as well.
Where are Hormann garage doors manufactured?
Hormann is a German door manufacturer. But they have a production facility in the US. It's located in Montgomery, IL, where they make residential and commercial sectional doors. So, these garage doors are German-engineered but American-made.
Are Hormann garage doors secure?
Hormann garage doors are very much secure. These doors are packed with excellent safety features and offer the highest level of security. As a result, your vehicle and your entire house will remain protected.
Which is better Hormann or Garador?
Both are garage door manufacturers. But there're some slight differences in their styles. Apart from that, both doors offer the same level of safety and security features. Plus, both of them offer doors that are durable and long-lasting.
Final Thoughts
My Hormann garage door reviews show that this is an excellent option for a garage door. Every product has some limitations. Hormann garage doors are not perfect, so they have some limitations too.
But if you compare the pros and cons, it's clear that the pros are much more than the cons. So, you can give it a go. I can say this much; you won't regret it.