To ensure the safety of your car, you just cannot simply ignore how much crucial it would be to pick the perfect garage door.
There are plenty of garage doors available in the market, but this blog is about Haas garage doors and Clopay. You will be able to get some idea about which one is the suitable one to serve your purpose well.
As some people in my neighborhood were asking about it, so I thought why shouldn't I write a detailed comparison between the two to help my readers as well.
So, let's dive in.
A Quick Comparison Table of Two Garage Doors
Like always, I intend to give you the most information in the least amount of time. That is why, in this section, you will be able to understand the main difference between the two garage doors.
Hopefully, you will be able to make a quick decision about the ideal one for you after having a glimpse of it.
| | | |
| --- | --- | --- |
| Specification |  Clopay Garage Doors  |  Haas Garage Doors  |
| Availability of hinges | Clopay also comes with hinges, but the style is not as convenient as the one that Haas garage door brings in. | The hinges style of the Haas is more convenient for some users. |
| Customer support | There are no significant complaints against the manufacturer of the Clopay garage doors. | There are a few complaints regarding customer support from the manufacturer. |
| Confusion in the styling  | No user complained about it so far. | There are different styling doors and some users got the wrong one. |
| Lengthy followup | There is hardly any issue regarding the delivery of the door. | When there is any issue regarding the order, it took a long time to get it fixed. |
| Glass replacement process | The glass replacement process is really simple. | The glass replacement process may require an expert's involvement. |
| Being noisy | After a few years, the garage door may start creating some noise. | The noisy issue can be resolved by having a proper spring coil. |
So, feeling a bit confused?
Well, there is no significant difference between the two garage doors. There are highly satisfied users of both garage doors. Since it is in a brief format, the later section will help you even more as it will be more detailed.
In-Depth Differences Between Clopay Garage Doors Vs. Haas Garage Doors
In this section, you will get to know about the key differences between garage doors to take a wise decision while installing one for your home.
So, here you go.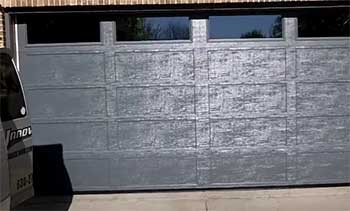 Both of the doors come with hinges that make the functionality of opening and closing the garage door even smoother.
However, these hinges come in different styles that can affect the functionality of the hinges.
Some of the users who have used both garage doors have found that the hinges styling of the Haas garage door is more convenient for that while opening or closing the door.
No matter what product or feature you purchase, it is a crucial and significant factor to determine customer satisfaction for sure.
This is where the Haas garage door significantly lags compared to the Clopay. When customers come up with any issue, they are often receiving the call and giving them the needed feedback.
On the other hand, for Clopay, there are no such complaints in this regard.
The garage doors come up with different styling. There are several designs for the Haas garage door that make the manufacturers confused while delivering to the customers.
As a result of this, the users often got the wrong door. So, they had to wait for getting this issue solved.
For Clopay, there are hardly any significant delivery-related complications. 
After having any delivery related or any other complications when the customers reach out to the Haas garage door manufacturer, they got the issue fixed after a significantly long time.
It played a role in making them dissatisfied with the garage door. But the customer support of Clopay garage door and the execution of the work is really fast.
Glass Replacement Process
When you need to replace the glass, the process of the Clopay garage door is straightforward but it may not be as simple as the Haas garage door.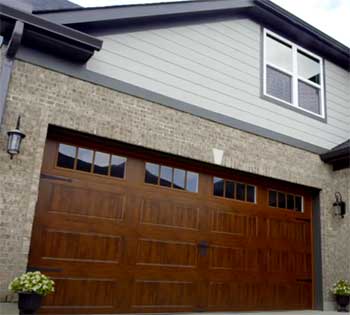 After some years, the Clopay garage door may start creating irritating noise while opening and closing the garage door.
This may be also true for the Haas garage doors, but it can be solved by having a proper spring coil.
This method may work for the Clopay garage door as well.
I hope after having these detailed interpretations, you are now understanding which one is your ultimate pick to get the best outcome for the years to come.
Which Doors Are More Considered, Used, And Installed By Consumers?
Clopay is one of the largest manufacturers in the country with its huge residential garage door collection. It is considered a larger brand with more options to consider.
That's why it has more sales, more customers, and at the same time, more recommendations from many buyers.
The brand is a significant place to choose an excellent garage door for your next installation. On the other hand, Haas is also a good brand but not as reputed as Clopay is.
Haas garage doors have fewer recommendations by consumers as their collection is also limited and they are not much reputed.
Just in case you have to confirm which brand's garage door will go for a lifetime with you, Clopay wins the competition.
The brand sells superior, more durable doors and is made from excellent materials.
On the other hand, the Durability or quality of Haas doors may not be as superior as the Clopay Garage doors.
At Clopay, you can find your garage door from a collection of 13 residential doors. Such a great line of doors ensures that Clopay is a vast brand offering more variety.
Compared to that, you will find only 8 different product selections from the Haas doors. It means the variety at Haas doors will be limited, and you'll have to choose from whatever is provided.
Clopay makes these garage doors from premium-duty stainless steel material that stays durable for a reasonable period.
In contrast, the Haas doors are manufactured using locally resourced materials. Therefore, there is a difference in the manufacturing of these brands' doors as well.
Usually, we've idealized from many customers that Clopay garage doors are usually expensive.
The brand charges for its ideal name and the quality it provides in these doors.
However, Haas doors are cheaper than that. But sometimes, you may not find a reasonable difference between the prices of both brands' doors.
They are quite similar if you buy the entry-line products or are a starter.
Which Garage Door Will Be The Suitable For You?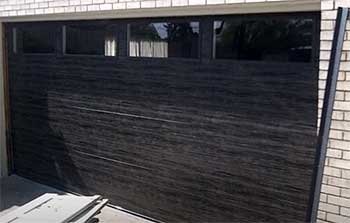 So, here comes the main question, which one I would suggest for your home?
Well, by now you know that there is no significant difference between both garage doors.
But here is a catch that you can consider, Clopay garage door has been in the market for more than five decades, and they are going strong all these years.
They provide very good customer support, so it is expected that whenever you are in any problem regarding the garage door of your home, they will not disappoint you with their service for sure.
So, considering this particular aspect, you can keep it ahead of the other counterpart for sure. I have not found any disappointed users of this garage door so far, but yes, the longevity of it will a lot depend on how you are using it. 
Frequently Asked Questions (FAQs)
Is Haas a good garage door?
Yes, it is a garage door that you can also consider. Though, there are some pros and cons that come with it. The biggest plus point is that the garage door comes with a limited lifetime guarantee. But the hard part is to avail such a feature for a customer due to poor customer support. It may take longer than usual time to get the promised service from the manufacturer.
What type of garage door is most durable?
There are different types of garage doors available in the market, but according to the feedback of the users, steel garage doors are the most durable ones. These are low maintenance than the other ones and come with lighter weight. So, it comes with a longer warranty from the manufacturers as well.
Where are Clopay garage doors made?
Clopay is in business for almost five decades. It is the largest garage door maker in the United States having a 900,000-square-foot plant in Troy, Ohio.
Does insulation in the garage help?
Indeed, insulating the garage is helpful to reduce the noise it would make to irritate the people of your home and neighborhood.
Is a heated garage bad for cars?
Though it is thought that a heated garage is bad for the car, actually it is the opposite.
Wrapping Things Up
So, Haas garage door or Clopay, which one to pick?
Haas and Clopay are comparable, with both having outstanding features that make their respective products a smart choice. 
However, each product has pros and cons, and it ultimately comes down to individual needs in deciding which is best for your home. Though I have mentioned my preference, I hope that you now have a better idea of which company will work best for you.