Windows are a major investment. If appropriately chosen, you get rewarded with advanced features like better ventilation, comfort, security, etc. But if not, your choice will lead you to a disastrous situation.
For your convenience, we've come up with a comparison of Hayfield and Andersen windows. This article is more of a discussion of how they're distinctive and how they're better than each other.
With precise details and accurate information, the sections are discussed. Make sure you go with a brand you can rely on. So, let's go ahead and check what the brand has for you-
A Quick Comparison Table
| | | |
| --- | --- | --- |
| Specifications | Hayfield Windows | Andersen Windows |
| Material | Vinyl | Wood, Vinyl, Fibrex, Aluminum, Fiberglass |
| Energy efficient | Has unique foam-filled frame | Yes |
| Distinctive windows | Hopper 201 | Pass-through |
| Blinds between the glass | Available | Available |
| Duralite Space Bars | Yes | No |
| Pricing | Lower | Higher |
Differences Between Hayfield And Andersen Windows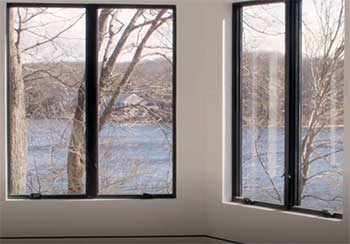 For superior performance, low-maintenance exteriors and long-lasting durability materials matter a lot.
Choosing the perfect material can save half of the work. Both of these brands have selected top-notch materials.
Beginning with Hayfield windows, this brand believes in Vinyl.
For humid or high-moisture areas, Vinyl is a perfect choice.
Due to the vinyl-clad jamb, the windows are easily cleaned and remain safe from staining—a maintenance-free beauty for your home.
On the other hand, if we consider Andersen windows, we can notice that the materials are wood, Vinyl, fibrex, fiberglass, and aluminum.
For strength and rigidity, wood material is an ideal one. Moreover, its overall thermal performance is matchless. Whereas, just like Vinyl, fibrex is 2x stronger.
In extreme temperatures, fibrex material is known as rigid, which won't fade, flake, or instead peel. And their fiberglass is also another tough, weather-resistant material.
However, all the materials of Andersen windows are free from exterior maintenance. Along with that ensures beautiful wood interiors.
You'll be glad to hear that both of the windows you're considering for your house have energy-efficiency properties.
Hayfield windows comprise the most energy-efficient elements. As a result, it offers high-performance options like the unique foam-filled frames.
Due to having it, your utility bills will reduce to some extent, saving you money again.
The same goes for Andersen windows! It's even awarded as the first window with the energy star award 2022.
These Andersen windows are energy efficient which deducts the transfer of heat. That needs less energy for heating and cooling.
Moreover, due to less maintenance, painting and the requirement for replacement also save resources and energy ultimately.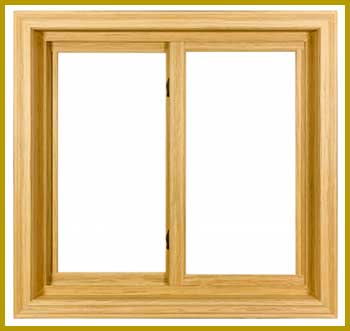 Well, if not all, both brands' windows are quite similar in their criteria for window selection.
Instead, some are distinctive too. Let's check them out for more options.
The Hayfield windows have Hopper 201, a part of vinyl classics.
This hopper is a custom size window that requires absolutely zero maintenance.
Not only that, the easy cleaning saves your hard work too. Most importantly, in adverse weather, with it, you'll have a double weather stripping assurance.
With so many features, it is obligatory to mention its self-adjusting lock system. That makes your traditional basement window a perfect one for ventilation.
Moving on, the Andersen windows have an exceptional one which is the pass-through window.
One fun thing about this window is its multifunctional attribute which takes less space than an open door but ensures ample ventilation and natural light.
Within these pass-through windows, there are three divisions: MultiGlide, Liftslide, and folding.
Enjoy the seamless transition indoors and out with the flush sill of the pass-through window.
Blinds between glass or basic shades for your windows let you ensure the adequate light and privacy you need for your home.
Moreover, your glass will require minimal cleaning as it will remain protected from dust and damage. So there is less chance of damage occurring.
And if you have kids or pets in your house, the traditional cord design will help keep your pet and children safe from outward.
Hayfield windows and Andersen windows comprise this feature, making purchasing more convenient.
Before telling which has it and which doesn't, it's essential to describe why you should look for duralite space bars in your windows.
Duralite space bars are used for reducing the energy transfer between panes of glass which also decreases the chance of condensation. Ultimately it enhances your energy efficiency and overall comfort.
Moreover, this space also buffers the stress that comes with thermal expansion and helps in resisting noise and sound. Last but not least, it absorbs moisture and limits condensation.
Hayfield windows have this property, but Andersen windows lack it.
Regarding pricing, it makes the entire selection process more convenient. That's why we've come up with a distinction between the almost similar features windows through their pricing.
Well, regarding pricing, Hayfield windows are comparatively cheaper than Andersen windows. Hayfield windows material could be the reason.
Andersen windows had fiberglass and composite, which tend to be more expensive than others.
Which Window Brands To Choose?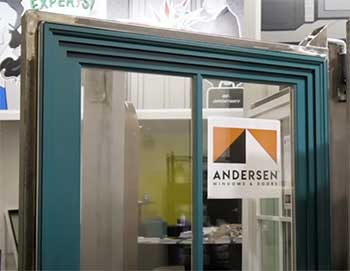 Here we're not claiming that one is good and another is bad.
Both brands have their significant benefits and demerits.
If you're looking for that particular benefit, choose that one.
Such as Andersen windows have diversity in their material, whereas Hayfield doesn't have it.
But if you're looking for Vinyl, the premium vinyl material of Hayfield windows will be a perfect choice.
Whereas Hayfield has durability space bars, Andersen windows lack them.
So, if you're looking for pricing and energy efficiency, I'll say go for Hayfield windows. But both are pretty good.
Conclusion
Closing the discussion of Hayfield windows and Andersen windows, I can say that both have pretty advanced features and are competitive. And picking between two lies on which features you want in your windows.
Andersen windows have diversities in materials and are a bit pricier than Hayfield. But Hayfield is more of a budget-friendly one.