GAF Cobra is made of composite fiber plastic, whereas GAF Snow Country is made of Polypropylene. You can use a nail gun or hand nail to install the first and only hand nail for the latter. GAF Cobra looks better than Snow Country.
GAF Cobra and Snow country are both excellent roof ridges that can protect the internal area of your home from accumulating excessive moisture. They will move out moist, stale air out and allow fresh air to enter.
 Let's check out more about GAF Cobra and Snow Country.
A Quick Comparison Table
Wondering how GAF Cobra differs from GAF Snow Country? Below is a small table to get a quick overview of both products.
| | | |
| --- | --- | --- |
| Specifications | GAF Cobra | GAF Snow Country |
| Material | Composite Fiber | Polypropylene |
| Style | Mesh Roll Ridge Vent | Filtered Plastic Ridge Vent |
| Design | More practical appearance | Average appearance |
| Installation Method | Nail Gun, Hand Nail | Hand Nail |
| Ideal to use | Hot climate locations | Cold climate locations |
| Energy Efficiency | Average energy efficiency | More energy efficient |
| Durability | Increased durability | Average durability |
| Price | Higher | Lower |
A Detailed Comparison Between GAF Cobra And Snow Country
You may feel confused about choosing a particular roof ridge unless you know them from top to bottom. Here is a comparison session between these GAF products.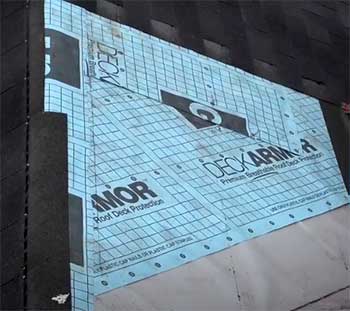 GAF Cobra is made of composite Fiber, which is mainly fiber-reinforced plastics.
These recyclable materials, like hemp fibers, flax, and post-industrial plastics, can last long. It is highly resistant to wind and can handle up to 110 mph of wind.
On the contrary, GAF Snow Country is made of Polypropylene material.
It has outstanding intrinsic characteristics. Its durability will not degrade from UV rays and acid rain.
Plus, this type of roof ridge is thermally stable. Its color will not fade over time.
GAF Cobra comes with a Mesh Roll Ridge Vent system. This type of style makes the installation system easier. Once you install the roof ridge, it will become invisible. It can effortlessly fulfill all venting requirements if you install it appropriately.
Contrastly, GAF Snow Country has a Filtered Plastic Ridge Vent style. You can install it on top of the roof. This will help the roof ridge to get all exhaust ventilation through the roof line. It creates a distinctive and finished roof aesthetic.
GAF Cobra has a more realistic appearance due to its Shingle-over design. You don't need to compromise the roof visibility since this roof ridge ensures an "uncluttered" appearance. It also decreases the probability of ice damming.
On the flip side, GAF Snow Country comes with an average look. However, its snow guard filter can keep your internal area of the house free from insect, snow, and pine needle infiltration.
Also, the unit features exterior baffles to protect the surface from heavy rain and wind.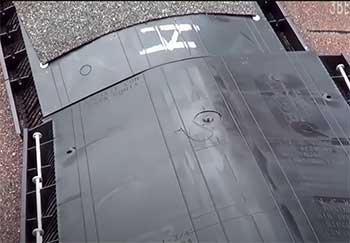 You can use both a nail gun and a hand nail to install GAF Cobra. The manufacturer provides Smart Nails™ separately to install the roof ridge.
Or use a nail gun to set up the roofing product if it has a dimension of 1 3/4″ (44.4 mm).
You need to follow just a 3-step process to install it.
In contrast, GAF Snow Country is simple to install with hand nails.
It is compatible to use with ridge cap shingles if its width is 12 inches (305 mm). Tearing the vent is easygoing with hands.
You don't need any tool to use any cutting tool. This ensures less waste of the material.
GAF Cobra is a more appropriate choice for hot climate locations. It can significantly reduce attic temperature by escaping the heat/moisture from the house. This will increase the comfort of your home as there will be less heat inside the house.
On the other hand, GAF Snow Country is ideal for cold or low-temperature locations. It decreases the risk of ice dams.
Hence, you will not see any build-up on the eaves of sloped roofs. This prevents the development of water infiltration, saving you from costly damage.
Compared to GAF Cobra, GAF Snow Country is more energy efficient. After all, it lowers the usage of the heater by preventing cold air from entering the house. This can save your energy bills if you live in a low-temperature location.
However, GAF Cobra will also save a few electricity bills by letting cool air get inside the house during summer. If you calculate how you save from using both options, Snow Country will be a better choice than Cobra.
Both roof ridges are from the same brand and have decent durability. However, GAF Cobra is slightly more durable than GAF Snow Country due to its high-quality materials.
Nevertheless, you can overlook regular maintenance to ensure long-lasting durability.
These two roof ridges can last around 8 to 10 years on average. GAF Snow Country is ideal for use in extreme weather conditions, whereas GAF Cobra is a better choice for hot climate areas. But negligence maintenance will cost a considerable amount.
Cost is a significant factor if you are living in a large house. The total cost will be slightly higher for GAF Cobra than for GAF Snow Country.
It is worth the money your investment to keep your home protected for 8 to 10 years. GAF Snow Country will cost slightly less, but it should not be a concerning point for long-term investment.
Which Roof Ridge Will Be The Best For Your Home?
We have already discussed all the crucial aspects of both roof ridges. Choosing a particular roofing product requires considering your budget, location, and installation preference.
If you live in hot climate weather and don't mind spending a few extra bucks for increased durability, GAF Cobra is an appropriate choice. Watch this video if you are interested in this.
On the other hand, GAF Snow Country is a perfect addition to cold climate areas. It will significantly reduce the development of ice dams while preventing cold air from getting inside the house.
Frequently Asked Questions (FAQ)
How long is Snow country ridge Vent?
A Snow country ridge vent is 4 inches long, 11.5 inches wide, and ⅞" (22.2 mm) inches tall.
Do ridge vents work when covered with snow?
Ridge vents will fail to work correctly or quit functioning if it is fully covered in snow. However, slight snow will not affect its functionality if it does not last long.
What is the best ridge vent?
Regarding roof ridge vents, CertainTeed, Owens, Blocksom & Company, GAF, etc., are the top brand in the market.
How do you install a Cobra Snow Country ridge vent?
Installing a Cobra Snow Country ridge vent requires you first to get off the Shingle caps and cut the ventilation opening. Then, install new field shingles, followed by the ridge vent.
Final Thought
So, which option have you decided to choose after going through the discussion on GAF Cobra and Snow Country?
Before picking a particular roof vent, you want to consider all the important aspects mentioned above, especially hot or cold weather conditions.
But choosing either option will not be wrong since they are from the same brand. These high-quality roof edges can provide an impressive watertight seal and reduce energy costs.
Also, they have a beautiful design to add an appealing appearance to the roofing surface.