Are you looking for alternatives for decay-resisting cedar?
We've all been there, and honestly, there are so many more alternatives that homeowners are yet to uncover. Luckily, we know all about some of the best-selling, famous secret alternatives you don't hear about daily.
And the best part is that these won't cost you an arm and a leg! So, come along and keep reading to know what we have in store for you.
Let's dive in!
Cedar Breather Substitutes
Here is a  list of these alternatives I am about to talk about:
Kapguard With Kynar Coats
Da Vinci RoofScapes
Brava Roof Tiles
EcoStar
EnviroShake
It's a no-brainer that we already know about Cedars' merits. But, if you haven't used one yet, you're probably looking for a similar product rather than depending on Cedars entirely.
That's innovative thinking. Thus we will solely focus on these substitutes in our write-up. So, let's check the alternatives one by one.
Kapguard With Kynar Coats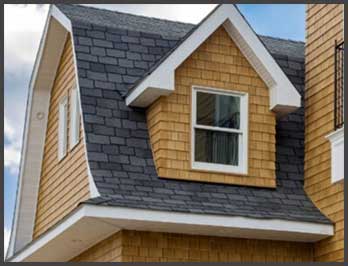 One of the best alternatives for Cedars has to be Kapguard with its Kynar coatings due to its ability to withstand roughest conditions and enhanced UV ray protection.
The product has been tested multiple times to check if it can avoid or withstand salty air conditions, rot, discoloration, mildew, weathering, and dirt accumulation.
To everyone's luck, all of these features of resistance by Kapguard are similar to Cedars.
However, a huge bonus to this product is its aesthetics after installation. Even though it's heavily utilized to protect houses, it brings the perfect essence a house's roof would need. This beach house shake is the simplest to install and fasten, letting homeowners partake in a fun DIY day if they're willing!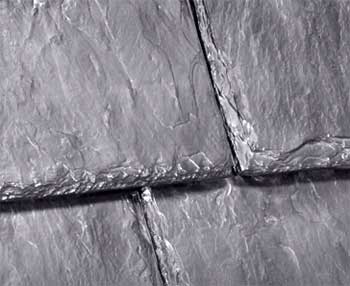 Another excellent alternative for Cedars is the famous Da Vinci Roofs capes with their essential three main product attractions, the Bella forte, single and multi-width.
Da Vinci specializes in their 12-inch wide interlocking tiles with thick profiles and width, which gives off a beautiful curved and riff look to your houses.
Users also love that Da Vince generously focuses on delivering and manufacturing various products and a huge array of color ranges. So, the possibilities are quite limitless.
These are non-porous tiles with optimized fade-resistant technology; thus, not only will they avoid absorbing water, but they'll continue their tip-top shape throughout their lives.
But not only that, but they will also resist algae, mold, fading, cracking, curling and insects. Moreover, some of their special features worth investing in are their lifetime warranty, Miami Dade approval, class-4 impact resistance, 110-mph winds, and class-A fire rating.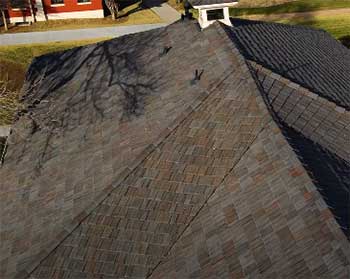 The Brava roof tiles also proudly show off its 50-year limited warranty and a class-4 impact rating.
But, you can also find them in class-A or C fire ratings with up to 110mph wind resistance.
The product comes in 12, 7, and 5-inch widths and can be installed and completed in a uniform or staggered exposure.
The staggered look in these Brava Shake tiles is breathtaking, so you're lucky if you want that antique yet neat look in your home.
And the best part?
It's available in a wide range of color schemes, but you can also purchase them in custom-made colors.
Yes, you can make them in any color imaginable, so it's the best for those who love a customized look in their homes. They come off looking oh-so-natural and a beauty that truly rounds up your roof's look!
Ecostar offers its users two distinct shake alternatives; Empire and Seneca shake. Seneca shake has a thinner profile in comparison, making it one of the best alternatives to the Cedar shingles.
It's available in around eleven colors and has a whopping 50-year limited warranty backed by the manufacturer.
Some other vital features of these roof tiles are their 110mph wind resistance, class-C fire rating, and class-4 impact prevention. On the other hand, the Empire shake has similar features to Seneca but also boasts a class-A fire rating, unlike the former.
It's also fungi resistant and Miami Dade approved. In addition, they have 12 and 9-inch widths with thicknesses of 3/4 and 3/8 for a varied, distinct, and chunkier look.
The best thing about EnviroShake is that it remains true to its name. Their products are made with 95% recycled materials. Moreover, its wind resistance is even higher at 180mph and comes with warranties to prevent splitting, cracking, rotting, warping, mildew, and mold.
It also has class-4 impact resistance and class-A fire rating backed by the manufacturer's promised 50-year warranty. It comes in 8 varying profiles and 3 different colors for consumers to choose from.
Is Cedar Breather Worth It?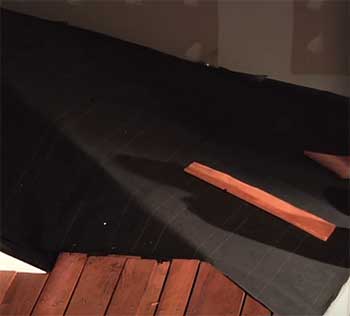 We're already aware of the plethora of benefits Cedar breathers and its close alternatives.
Like the substitutes, Cedar breathers have multifunctional capacities that constantly work to keep the wooden roof tiles fresh and alive without the generic issues wooden tiles face often.
If you're willing to invest in antique or modern-looking wooden roofs, Cedar breathers or their alternative options will take a lot of after-care and maintenance stress off you as a homeowner.
And, since you have multiple options now, it's up to you to remain true to Cedars or go with an alternative – they all do the same thing!
Frequently Asked Question (FAQ)
Is a cedar breather necessary?
It's not exactly necessary. However, they're preferred for greater airflow within homes and to prevent drying out as they can absorb a large amount of water, among other qualities.
What is the best underlayment for cedar siding?
The best underlayment for cedar shakes is fiberglass mixed with asphalt. This synthetic blend works best against moisture.
What do you put under cedar shingles?
Felt underlayment goes beneath cedar shingles. They are generally made from fiberglass or other synthetic fibers or wood cellulose.
What is the purpose of a cedar breather?
Cedar breathers protect wood roofings and promote proper air ventilation within the shakes, shingles, and roof deck. It also enhances the beauty and lifespan of the woods.
Conclusion
To ensure a properly ventilated and decay-free home, Cedars and its alternatives are a must-have. Hopefully, the cedar breather alternative we've mentioned throughout our article will greatly relieve homeowners and builders alike.
Now, some of these alternatives may not be an all-rounder. However, it's best to have a few options, no? Over time, homeowners with Cedars or their substitutes enjoy less rework in their homes and a safer environment too!