Forevermark is a pretty popular name out there when it comes to getting kitchen cabinets. They have received awards for being high-quality kitchen cabinet manufacturers.
But knowing about the true value of the cabinets comes down to the Forevermark cabinets reviews.
I have experienced the cabinets myself, so I can take you through a quick overview of the cabinets. By the end of all this, you can easily decide whether Forevermark cabinets are worth your time and money or not.
So, I will start this immediately without wasting any more of your time.
Features Of Forevermark Cabinets
The best way to know whether the cabinets are perfect for you is to check out their features. Here, I will take you through the different features and benefits you get from Forevermark cabinets.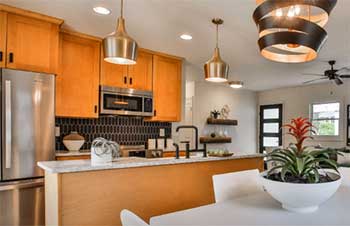 Versatility in design is a key factor in the Forevermark cabinets.
When I was looking for a cabinet for my house, I loved all the choices I got.
The designs are pretty unique and allow you to create a pleasing appearance in your home.
Especially when you want a classy and unique look in your kitchen, these cabinets will be the perfect option.
Also, Forevermark cabinets will serve that purpose quite a lot for anyone willing to try out different designs.
What I loved a lot about the Forevermark cabinets is that they are very easy to install. The cabinet fits the household kitchen without too much trouble.
The installation process is also very easy to follow. The installers working on installing the cabinets didn't have much trouble doing that.
Also, the whole thing happened very quickly. It didn't take too much time to install the cabinet properly throughout my kitchen.
So, altogether, the cabinets are pretty easy to install, and it's something you won't have any complaints about.
One of the reasons Forevermark cabinets are popular is because of their affordable pricing. Now, just the lower price isn't the thing that makes this appealing to people.
The main thing that makes it worth it is that you get good value for money.
While there are cabinets you can find at a low price, you can't get this kind of value at a lower price. So, considering everything else, this is an excellent option when trying to keep things within a budget.
It Offers Plenty Of Colors And Styles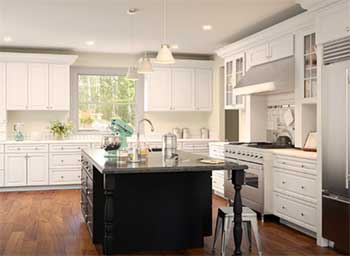 I usually like to choose whatever I buy, so I greatly liked the cabinets.
Because the cabinets have plenty of color options, you can choose many colors.
So, choosing colors based on your home is always available. You can pick a cabinet that matches the color of your home kitchen.
With all the different choices, you will never run out of options.
Along with the color choices, different kinds of styles are also available. You can look at the different styles and ensure they suit your taste.
The finishing on the kitchen cabinets is also eco-friendly. They don't use any chemicals to finish the kitchen cabinets. This feature makes the cabinets eco-friendly and doesn't cause any harm to the environment.
So, if you are someone like me who cares about the environment, I would say these cabinets are the way to go.
The reason I wanted to get the cabinets for my kitchen is for the quality they provide in it. The cabinets are quite sturdy and offer great durability.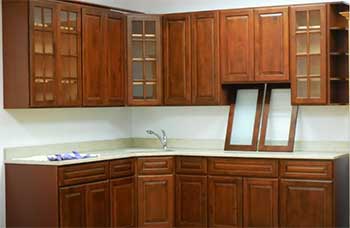 You don't even have to worry about the longevity of the cabinets as they are excellent in quality.
The build material they use for the cabinets is just something you will always admire.
It's not just the build material either. When you check out their process of making the cabinets, you will find them top-notch in craftsmanship.
Overall, the quality you get from this cabinet is something to admire. You won't have any complaints regarding the cabinets as they are satisfying.
As you can see, there are plenty of things to love about these cabinets. They are surely convincing anyone to choose the Forevermark cabinets.
At least, after choosing the cabinets for myself, I ended up a satisfied user.
What Could Have Been Better With The Forevermark Cabinets?
Now, the thing with Forevermark cabinets is that they also tend to have some issues. In my experience, I think there were a couple of things that could have been better with the cabinets. Let's get through those very quickly, and you will know whether they are deal-breaking for you or not.
The Paints Can Start To Chip Away
One of the main issues many have faced is the paint chipping away from cabinets. This can mostly boil down to the low-quality paint they did in the cabinet.
So, you can try out using better-quality paint to prevent this problem from happening in your case.
Doors Tend To Have Trouble Closing
Sometimes, the cabinet doors will have trouble opening or closing. Even though this is not that common, I encountered this issue once or twice.
Sometimes the doors tend to get jammed in one state where you will have trouble opening the doors. It gets frustrating, so this can be a big issue for many people out there.
Customer Support Isn't The Best
Lastly, you may not even get customer support from Forevermark cabinets. Yes, they are durable and sturdy, so you shouldn't face any problems soon.
But at the same time, if you ever feel like you need help from them, you can forget that. Because they hardly respond to anyone, especially if you are trying to get online support.
This also makes it harder for people to contact them for online ordering.
As you can tell, there is nothing fundamentally wrong with the cabinets themselves. It's just the experience you may have with the cabinets afterward that can be an issue.
However, these things rarely happen, so you won't have to worry too much about them.
Frequently Asked Question (FAQ)
What is the quality of Forevermark Cabinets?
The quality of Forevermark cabinets is pretty good. They received an award from KCMA for being high-quality kitchen cabinets. So, you can rely on the quality quite a bit.
Are Forevermark Cabinets solid wood?
Yes, the cabinets include solid wood in their construction. Along with the solid wood, there are also wood veneers on plywood.
Are Forevermark Cabinets made in China?
No, the forevermark cabinets are based in the USA. However, the Shekia who manufactures the cabinets is from China.
Who owns forevermark cabinetry?
The Shekia Group LLC is the owner and manufacturer of Forevermark Cabinetry.
Conclusion
To conclude the Forevermark cabinets reviews, I can say that this is a perfect choice if you are looking for affordable cabinet installation in your home. The quality they provide is satisfactory to some extent.
As for the durability and build, you won't have too many complaints either.
The only thing you may worry about is the after-service which can be an issue. But if you have taken the Forevermark cabinet service from your locality, it shouldn't be a big deal either.
Overall, they are pretty good at what they do and provide. And for the cost and pricing, they are surely worth checking out.