Are you planning to install cabinets in your kitchen? If so, you will find this review on Buena Vista cabinetry highly useful.
No matter how big the kitchen is, we are never satisfied with the space available. Everyone wants more space. But what about properly managing the area available instead of creating more space?
 That's where the kitchen cabinetry comes in.
In this article, I'll be discussing all the ins and outs of Buena Vista Cabinetry to decide whether it'll be a good choice for you. So, without further ado, let's start.
Features of Buena Vista Cabinetry
In this part, I have discussed all the notable characteristics of the Buena Vista cabinetry and then some that separate it from other cabinetry options on the market. Let's see what Buena Vista has to offer for the customers.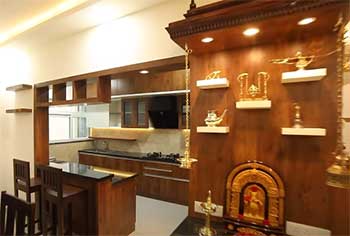 As I mentioned earlier, the main goal of kitchen cabinets is to manage the available space in the kitchen properly.
Buena Vista has decided to go with a complete access design to accomplish that goal more efficiently. Let me explain how.
In full access cabinets, there is no frame like traditional cabinetry. Instead, the cabinet box itself works as the frame.
By doing that, Bien Vista cabinetry provides you with up to 15% more space for every door, roll tray, and drawer in your kitchen. On top of that, these full aces designs are easier to access and clean.
The materials used for the cabinet will decide the durability and look. So, in that regard, Buena Vista gave its best premium plywood to justify the cost and warranty. I know some of you might be wondering about the quality of plywood.
Let me assure you, plywood is one of the most common and popular cabinet materials worldwide. Because of its tensile strength, it holds the screws and fasteners more efficiently than other materials.
Moreover, moisture is the nemesis of any cabinet setup. As plywood has better moisture resistance, you don't have to worry about water damage with Buena Vista cabinetry.
The most challenging part of the cabinetry installation is the design and planning stage. Different households have different kitchen spaces, making it even more challenging to plan and execute the cabinet design of your choice.
However, that won't be the case with Buena Vista, and I was impressed by their involvement throughout the planning process.
First, you can request a free design and let the manufacturer know about your plans. Then a design concierge will call you to discuss the plan's details elaborately. In the next step, you'll receive a rough 3D design of the cabinets installed in your kitchen.
And at the very end, you'll get an appointment with a dedicated professional designer to fine-tune your cabinet design.
On top of that, you'll receive a color and material sample from Buena Vista. Do you want to know the most impressive part of all these benefits? All these facilities and samples are completely free!
With the clan and classing design of Buena Vista cabinets, you will fall in love at first glance. I know a minimalistic look isn't everyone's cup of tea. In that case, Buena Vista might not be a suitable choice for you.
But for most people, they love the simple design of cabinets in their kitchen. This simple and minimalist design of Buena Vista cabinetry will add a lot more elegance to your kitchen.
Who doesn't want a cabinet that matches the overall aesthetics of the kitchen, right? To provide you with that, Buena Vista is offering you three different kinds of finishes, all with different color options.
The finishes available are high gloss acrylic, stained finish, and painted finish. You won't have to worry about your cabinets not matching your kitchen's outlook with these options available. 
Integrated soft close mechanism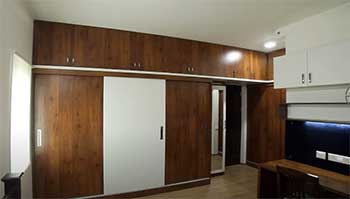 This might not be a big deal, but this feature indicates the attention to details of Buena Vista towards a seamless use.
Are you tired of the loud noise of shutting the cabinet doors?
Then Buena Vista cabinetry has the perfect solution to your problem. Their cabinetry provides a soft close mechanism with their cabinetry to make your access easier and more silent.
The hydraulic mechanism of soft-close doors eases the doors and shuts them in complete silence.
The last feature I would like to mention is the warranty with all Buena Vista cabinetry.
Though the long warranty period looks like stress, this indicates the high quality and confidence of the manufacturer in the product. Besides, hundreds of good reviews and a durable build are there to back up the warranty.
What Could Have Been Better With Buena Vista Cabinetry?
Like any product out there, Buena Vista cabinetry is not free from faults. Here are some drawbacks you should keep in mind before installing the cabinetry.
With all the benefits in terms of design and planning comes a higher cost of product too.
And this higher cost of installation might not be for everyone. Deepening on your kitchen and preferred design, Buena Vista gives you the price, and in most cases, that surpasses the cost of any traditional cabinetry.
Lacks customization option
Yes, there are options in terms of finishes for Buena Vista cabinetry. But when it comes to selecting styles and materials, this manufacturer seems to fall behind. For the price point, I was expecting a more versatile customization option.
Final Thought
That's a wrap for today. I hope my Buena Vista cabinetry review was helpful enough to give you a good idea about the advantages and drawbacks.
As you can see, installing this cabinetry in your kitchen will allow you to organize and work in your kitchen more efficiently. And who doesn't love an adequately managed kitchen?
On top of that, the simple and customizable design, verities of color, and durable design really make Buena Vista cabinetry an appealing choice in today's market.