Undoubtedly, Festool MFT Table is a great innovation that comes ergonomically designed and the perfect portable workspace, which is considered an idea for any assembling, cutting, and painting.
However, people in this business keep looking for alternatives to this table. They want to know if these alternatives are worth it.
Keep reading, and in this guide, we'll look at some of the best alternatives to the Festool MFT table available in the market and define how they work.
Substitutes To Festool MFT Table
If you have used it for a while, I can imagine you are a big fan of the Festool MFT table because it gives a highly praised perforated top that provides a full setup to attach everything.
These include workpieces, tools, guides, attaching lamps, channels, and more.
However, it could be costly to some people, or due to any other reason, they might want to find some of its perfect alternatives like the following:
RUWI Rail System
Bora Centipede Workbench Table Top For Bora Centipede Work Stand
MFSlab Table
Veritas Quad T-Slot Track
Kreg Acu-Cut Circular Saw Table
Therefore, let's end the debate and discuss all those worthy alternatives in detail.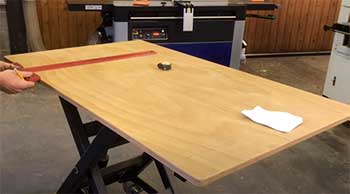 The first highly used alternative to the MFT table is this RUWI Rail System.
It is another best option for sawing and clamping needs that you will find in the market.
It doesn't matter what work you must do; the table seems a good fit for every workspace.
With these, you will have no problem to face on clamping or securing workpieces' sides.
Turn it into a Universally Applicable Saw table in a short change over time and use it for any purpose.
Like the MFT, it is another excellent tool for grinding, gluing, routing, clamping, and sawing needs.
The best thing to find about this table is that it is 100% Germany Made with excellent material quality. It is durable, valuable, and equipped with all the required features.
And what's surprising is the table is again less expensive than the MFT table.
Bora Centipede Workbench Table Top For Bora Centipede Work Stand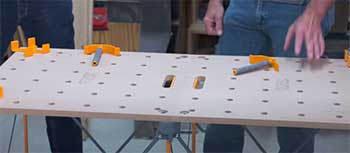 The second comprehensive and a lot similar alternative to the MFT table is this Bora Centipede Workbench that allows you and enables you to move from one work to the next.
It comes to a lot portable, foldable, and easy to set up and tear apart into pieces that can be used anywhere for any project.
It doesn't matter if you are doing a DIY project inside your garage or on the driveway; you will be easy and comfortable with this workstation.
It might be difficult for you to transport your MFT workstation from one place to another.
But this one comes with easy transportability. It is hinged and provides a center for maximum storage and transport.
Get quick clamping, maximum weight support of up to 2000lbs, and a fully customized work surface with non-slipping accessories.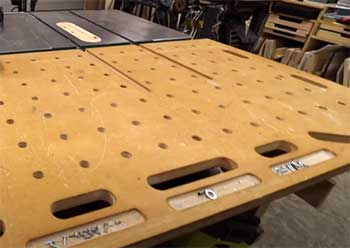 Some people mix up the MFSlab table with the MFT 3 table, which is incorrect.
This table is not from Festool but can be used as an alternative to MFT.
Considering this, it has perfect clamping, easy fixing, and a non-slipping workspace with adjustable stuff.
You can assume this is a photocopy of the MFT table for any project that includes cutting, painting, assembling, and more.
On top of that, you will have to pay less price for this table, that's something a budgeted person always hopes to find.
Veritas Quad T-Slot Track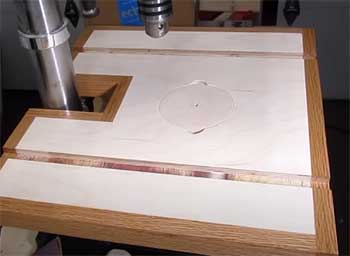 You can consider changing the rail on your table if the current one with MFT is not making the most of your time and energy.
A Veritas Versatile rail is the considerable best option for fixtures and jigs.
Anyone can fix it easily on the table with T-bolts and T-nuts.
It perfectly fixes any wood and other material that needs to be cut. Hence, being another cheap alternative for that MFT cutting table, choosing it will not go waste.
Kreg Acu-Cut Circular Saw Table
If cutting is all you aim for with any wooden material, consider using the Kreg Acu Cut circular saw as one of the best alternatives for your MFT table. The machine provides excellent accurate, free, straight cuts on all your projects.
The working of this tool is fantastic as it rips, makes some angled cuts of a distance of 50cm long in a plywood shape, crosscuts, MDF, etc.
Besides, it also works great on other large panels, ensuring the super simplest setup, simplified and excellent control with precise accuracy. With this cutting saw, you don't need clamps as you required on the MFT.
Because it comes with dual guide strips that prevent slipping and keep the tracks online, for all notes, a Kreg Acu Cut Circular saw is considered one of the best MFT table alternatives you can currently find in the market.
The thing I liked the most about it is its very affordable price tag which is much lesser than an MFT table.
Is Festool MFT Worth It?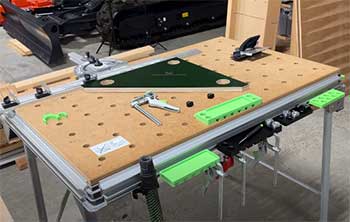 Even after considering all these alternatives to the Festool MFT table, you might don't wanna change your current table.
For sure, the MFT table has multiple benefits.
Though it is a bit more expensive with all the tools and guides, it provides a comfortable and faster working environment for all the cutters and assemblers.
Bring any piece or item on the same surface and use it with all your spirits to cut, assemble, paint or fix anything you want.
So, the choice is all yours, whether you want to choose the MFT table or any alternative.
Final Thoughts
Did any Festool MFT Alternative influence your current selection, or are you still a profound lover of your MFT table? Keep using the masterpiece if there are no problems you are facing on your daily projects.
However, if not, you can choose any alternative from the list and use it. But don't forget to share your experience with me after using any alternative. I would love to hear. Have a nice day!