When it comes to doors, it's not only about making your house look good; it's also about making your home safe and protected. Only the best doors can offer that.
But no door is perfect. You have to choose one that gives you maximum benefits. Feather River door is one such product.
Since I'm using it myself, I can give you an in-depth review of this door. So, stay with me here because I'm going to show you the advantages and disadvantages of Feather River doors.
By the time this article ends, you'll get a complete picture of this door manufacturer. So, let's begin.
Features Of Feather River Doors
Doors from this manufacturer show many unique features which attracted in the first place. Let me share the reason why I chose this door brand for my house.
Here are some key features of Feather River Doors: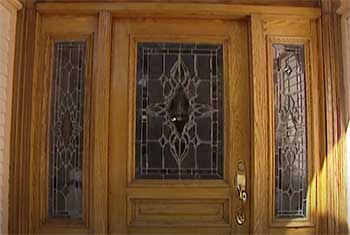 One of the most critical aspects of why I was attracted to this door brand is its beautifully designed doors.
Quality, craftsmanship, style, you name it, and these doors have all of these aspects.
That's why it's a top pick for so many people.
When you install these doors in your house or commercial building, they will look fabulous and give a nice makeover to your property. These doors will nicely complement your house's exterior or interior. It looks fantastic in my house.
So, I got a pretty good deal. Now, if you read the comparison between Feather River and Therma-Tru doors, you will understand why more accurately.
Feather River offers a wide range of doors for residents. That's why you can choose these doors for any part of your house.
You will get a full line of Fiberglass Exterior Doors, Decorative Wood Interior Doors, and Fiberglass Patio Doors.
My Feather River doors perfectly complement my house's interior and exterior. Because of the beautiful designs, my house undoubtedly looks better than before.
They look even better physically than in the pictures.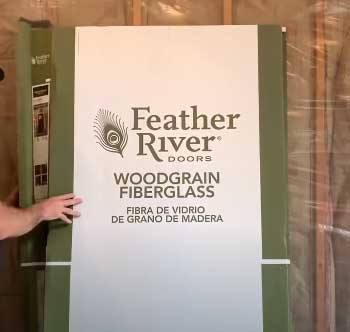 Materials for a door are very crucial. Many things about a door depend on materials: for example, the material determines how sturdy and long-lasting a door will be.
When it comes to Feather River doors, you will get two material options.
You can either choose wood or fiberglass as door material. Both these materials are very robust and make excellent doors.
Because of the materials, these doors are very energy-efficient as well. So, they can create a good seal against weather and temperature; as a result, your energy consumption will go down.
I was a little nervous before purchasing the doors. But it exceeded my expectation. I am pleased with the quality of the door and the glass that come with it.
They are just beautiful. The quality of these doors is excellent, and they have blended excellently with my house.
Not only does the door look fabulous, but its glass also looks stylish. So, you do not have to think about the quality. They will be great; I have no doubt. I'm happy that I have made the right decision buying this door.
Feather River doors are solid in every way. My door set is exceptionally well-built. Plus, it has an attractive look.
All Feather River doors are similarly attractive and look excellent after installation. They also come with beautiful hardware.
All in all, these doors look very beautiful and eye-catching. You will fall in love with these windows after seeing them. They are elegantly beautiful.
Most importantly, they combine innovation and design to make beautiful doors.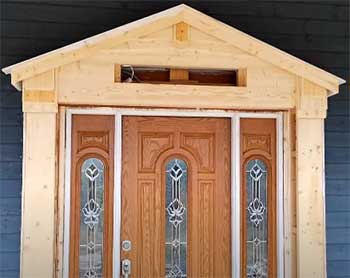 Availability is another good thing about Feather River doors. They are widely available across the whole country, and I had no issue tracking them down.
These doors are exclusively sold through The Home Depot and Lowe's. That's why you can order them from anywhere.
You can visit their stores to purchase, or you can place an order online.
However, The Home Depot offers all three types of doors: Fiberglass Exterior Doors, Decorative Wood Interior Doors, and Fiberglass Patio Doors.
But Lowe's has only two types of doors Fiberglass Exterior Doors and Fiberglass Patio Doors.
Easy installation is another advantage of Feather River doors. I installed the door myself since I found the installation manual pretty easy to understand.
The instructions were pretty clear and guided me the whole time to complete the project with a step-by-step process.
That's I found no issue installing my Feather River door. There were no unwanted surprises, and the project finished very smoothly. So, you can install the doors quite easily following the instructions.
Excellent Warranty Coverage
Warranty becomes an essential issue for a product like doors. Everyone wants to have an extended period of warranty coverage.
Feather River doors by Trinity Glass offer a Limited Lifetime Warranty for their doors.
The manufacturer offers the warranty only to the original buyer, and you can't transfer it to someone else. Warranty will start from the day of original purchase.
On average, you will have to spend around $500 to $4,000 for Feather River doors. The price of these doors varies based on the material and design.
I think the price is competitive and not overpriced compared to other brands on the market. When you compare the price with the features, you'll know the doors are correctly priced.
What Could Have Been Better With Feather River Door?
With all those good sides, there are still some issues; without them, Feather River doors could have been a better option for doors. Here are some cons of these doors:
Feather River only offers wood and fiberglass doors. People want the feature and designs of this manufacturer but with other door materials.
So, the manufacturer should think it over and try to bring more material options.
Some double front door users have said their door lock was giving them some trouble. But when they told the issue to Feather River, they did not send any replacement parts even though the doors were under warranty.
Locking issues happened with several users. So, the manufacturer should look into it.
Frequently Asked Question (FAQ)
Where is Feather River Doors made?
Feather River Door is a part of Trinity Glass. Its headquarters and production facility are located in the Pacific Northwest. More preciously, it's situated in 1st Way South Federal Way, WA.
What brand of exterior door is best?
Several brands offer exterior doors, some of which are better than the rest. Provia, Pella, and Jeld-Wen are the top name for exterior or entry doors. Their doors come with excellent quality, better features, and long-lasting performance.
Are fiberglass doors durable?
Fiberglass is undoubtedly one of the most durable materials. That's why fiberglass doors are pretty durable and long-lasting. Apart from that, they offer many designs and styles.
Are Masonite fiberglass doors good?
Masonite Fiberglass doors are good for a lot of reasons. They are aesthetically beautiful, provide good weather protection, offer outstanding security, and come at a lower price.
Final Thoughts
Choosing the right door is very challenging. You must keep your eye on various aspects. But after reading Feather River doors reviews, it's clear that you can confidently buy these doors.
Although there are some cons to these doors, the good side wins over. So, you should give these doors a go.
You won't regret it in the future. You can thank me later.