Do you feel the need for a carport in your home?
Then, you have to get through a similar discussion of choosing between Eagle carports and Carolina carports. Of course, one difference you notice right away is the price difference. Carolina carports can help you save some money without compromising the quality at all.
However, that's not the only part where these options differ. You will discover other differences between the options when diving a little deep.
I have this comparison article between the two choices to make it easy. So, if you are struggling to decide on one option, stick with me till the end of this article.
Quick Comparison Table
| | | |
| --- | --- | --- |
| Specifications | Eagle Carports | Carolina Carports |
| Durability and reliability | Has issues with durability | Excellent in durability |
| Customer service | Disappointing | Satisfying |
| Pricing | A bit expensive | More affordable |
| Availability | Available in many regions | Limited availability |
Key Differences Between Eagle And Carolina Carports
Durability And Reliability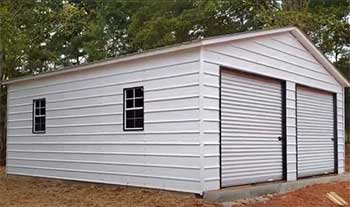 Let's start with the durability factor for both carports.
It matters a lot because you will spend a lot on your carport.
So, you will want something that lasts long and doesn't get damaged too soon.
For durability, Carolina carports have gained much popularity from their past and current users. First of all, there is, of course, the assurance of a limited warranty from the company.
But, even after that, you get excellent quality in the components of the carports.
On the other hand, the durability of Eagle carports isn't up to the mark. Many of the users have reported issues with the carports not being sturdy or durable enough.
So, there is nothing much to say about the durability of reliability of Eagle carports. Carolina carports are the way to go here if you think about durability.
Availability is one factor where Eagle carports will stay ahead in the game. And this is the part where getting Carolina carports becomes difficult.
Carolina carports don't provide its products in many locations. Also, they have a minimal number of dealers in some specific areas.
Because of this, you might not find them around you that often. However, you can check their website to see where they are primarily available.
As for Eagle carports, you can find them in lots of places. They have plenty of dealers in various locations. You can find these carports readily available at all times in these locations.
Considering that, Eagle carports are a better choice than Carolina when you think about the availability of the products.
When it comes to getting a carport, customer service matters a lot. It's not something that you can visit a shop and bring home back. Instead, the company has to provide good service to get the thing delivered, installed, and set up correctly.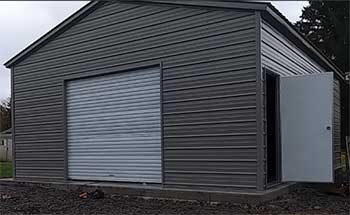 I can think of complete satisfaction starting with Carolina carports' customer service.
They attend to your needs with great diligence and speedy service.
You don't need to wait long to deliver the carports to your home. They also put great care into setting up the whole thing for you.
Altogether, you end up satisfied when you go for Carolina carports.
The picture is quite the opposite with Eagle carports. If you start looking for Eagle carports on the internet, most of the complaints you will see are about their service.
The service is awful, with problems like no response to calls and extremely late deliveries. Along with that, they don't put enough care into the installation and go through frequent rescheduling. Overall, it's just disappointments across the board with this company.
So, choose Carolina if you don't want to go through all that trouble and want the best carport purchase experience. You will be very much satisfied with their service.
As a general buyer, pricing can always have an impact on the decisions you make. With the two carports options, there is a clear difference in the pricing that will be very much evident to you.
Carolina carports are the way to go if you care about affordability or plan to have some savings from the purchase. They have lower pricing for any project you plan to do. There are several ways they cut off the costs of the purchase.
One is the free delivery service that reduces a lot of expenses. Also, the installation cost for these carports is relatively lower. Since they serve through local dealers, the delivery cost is also pretty low.
On the other hand, Eagle carport is a bit pricier. Since they don't have a free delivery service, you must consider the delivery charge at the expense. Also, the products will cost you more than Carolina, including the installation cost.
For anyone trying to save money, Carolina carports are the perfect pick. There is no need to think twice when you want affordable options. But if money isn't a concern for you, then you can go with either.
Which Carport Is A Better Pick For You?
The decision is straightforward with these two options. As you can see from the comparison, Carolina is a better choice in many factors. The only issue with Carolina is the availability.
So, if you can't find Carolina carports around you, you may want to try out Eagle carports.
Frequently Asked Questions (FAQ)
Who owns Eagle carports?
Eagle Carports is a self-owned company. The current general manager of the company is Gabriel Torres. 
What is cheaper wood or metal carport?
A metal carport is a cheaper option than a wood carport.
Are metal carports worth it?
Yes, they are worth the money because you can add space without increasing the property value. The return on investment is also better in metal carports since there is no wood decay or they go through less damage than wood.
Are aluminum carports good?
Aluminum carports are decent considering the rust resistance, affordability, lightweight, and water resistance features.
Conclusion
To conclude the whole thing, choose between Eagle carports and Carolina carports, and go with Carolina carports. If you can find Carolina carports, it should be your pick without second thoughts.
You might want to go for Eagle carports only when Carolina carports aren't available around you.