Have you decided to change your damaged or old roof?
It may lead to serious accidents or unwanted situations due to the bad structural integrity of your roof. Duro-last offers reliable PVC roofing systems. This exceptionally strong roofing can keep your roof free from cracks.
However, Duro-last Roofing has some problems that many users complained about. Though it is a highly rated commercial-based product, you will face a few issues while using it.
Let's learn more about Duro-last roofing problems in detail.
Issues With Duro-last Roofing

Duro-last roofing is an excellent product. After all, it has many remarkable features. However, here are some problems people complained about with this PVC roofing system.
Affected By Extreme Weather and Debris
No doubt, Duro-last roofing is highly durable and robust. But extreme weather and debris can affect its durability and functionality over time.
If you live in an extremely exposed location where you regularly see dirt and dust, its ability to withstand increased debris will reduce over time.
This problem is common even for the best premium-based product. However, regular maintenance will not affect its lifespan that much.
Another concerning point of the Duro-last Roofing is its color fading issue. Extreme sun heat and other climate conditions can change the roof's original color over time. 
Color-changing problems can also occur if you use too harsh cleansers and bleach to clean the roof. These products often cause severe discoloration and even structural destruction.
Moreover, extreme water, pollution, and chemicals can also cause discoloration issues. But regular maintenance will minimize the effect even if the surrounding conditions are adverse.
Not Compatible with Asphalt or Asphalt Products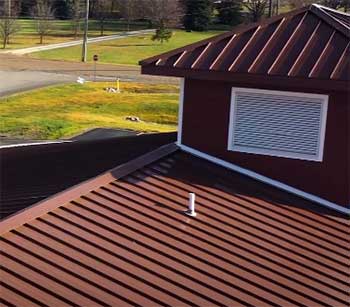 You can't use Duro-last roofing products with asphalt or similar items because they have PVC membranes.
Applying asphalt bleeds into the membrane will make the removal task super hard.
Plus, the roofing membrane will become weaker gradually due to asphalt.
This may lead to a compromise of its waterproofing properties. You may also see ruinous leaks.
Avoid using fillers, sealants, caulks, and other asphalt-containing products. You want to verify the product components for optimal safety thoroughly.
Duro-last roofing is mainly a PVC roofing system. Though it is not as expensive as TPO roofing, this product costs more than the other brands.
The average cost ranges from $2.75 to $5.00 per square foot. The cost will vary depending on the insulation size and type you consider.
 You can expect them to cost the same as the other brand. Many PVC roofing systems from other brands may cost only $2.50 or less per square foot.
Duro-last roofing offers a decent period of warranty. But many users complained that their PVC roofing shows severe cracking issues after the warranty expiration.
Plus, you can't claim the warranty unless the roof leaks are caused by poor workmanship or material failure. The company will not bear the warranty if you install the product incorrectly.
Is Duro-last Roofing Worth It?
Though Duro-lasting roofing has some disadvantages, you can't overlook its incredible features. They are made of Polyvinyl Chloride, which is incredibly versatile and flame resistant.
This type of PVC roofing is not prone to bacterial growth. Hence, the roof surface will remain in tip-top condition for a long time.
Duro-last Roofing comes with a category three wind resistance rating. Their welded seams ensure increased protection even from extreme storms and winds.
Do you prefer Duro-last Roofing for your commercial building? Duro-last roofing is prefabricated. So, most of the seaming is removed. This will ensure long-lasting performance.
This type of PVC roofing is flame resistant. It is unlikely to ignite easily. You are less likely to experience hazardous oxidation reactions from the Duro-last Roofing.
 Installing Duro-last Roofing is simple. You don't need to remove your old roof. It can be installed on top of the existing roof. Also, this will save your budget too.
PVC roofing from Duro-last is energy efficient. It will blow out cold air during the cold season and heat during the hot weather. This will reduce the electricity bill significantly.
 Duro-last offers a 25-30 years warranty for commercial-based products and 15 years warranty for residential-based products. You can increase the warranty by adding some cash.
The roofing materials of Duro-last are fully recyclable. This will significantly reduce the carbon footprint. After all, there is no involvement of chemical reaction from the product.
How To Take Care Of Duro-Last Roofing?
Just because Duro-last Roofing is durable does not mean you will not take care of it. Here are the essential factors to remember to ensure the proper functionality of Duro-Last Roofing.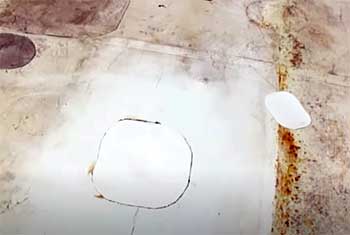 It is crucial to clean your Duro-last Roofing regularly.
Apart from retaining the original color, it will ensure long-lasting durability.
Use a Soft bristle scrub brush to remove debris, dirt, dust, and other things.
A solvent-free cleaner comes in handy too. Make sure to dry the surface appropriate after cleaning
Inspect the Roof Regularly
No doubt, Duro-last Roofing is highly durable. But that doesn't necessarily mean it will not have any cracks or leaks. Adverse weather and poor maintenance can cause different problems.
Regularly inspect the roof condition to determine any cracks, leaks, or damaged areas. Don't remember to address the problem promptly to avoid further problems.
Frequently Asked Questions (FAQ)
How long does a Duro-Last roof last?
The average durability of a Duro-last roof can be anywhere from 15 to 30 years, depending on your maintenance, installation approach, and surrounding environment.
What type of roof is Duro-Last?
Duro-last is a PVC-based roofing system that is a prefabricated and thermoplastic single-ply membrane.
Is Duro-Last TPO?
Duro-last is a PVC-based roofing system. The manufacturer usually uses polyvinyl chloride (PVC) material to make this membrane type.
What is Duro-Last roofing made of?
Duro-last roofing is made of polyvinyl chloride (PVC) material. Its special proprietary formula is resistant to flame and bacterial growth.
Final Thought
If you take care of your Duro-last roof appropriately, handling Duro-Last roofing problems will not be a concerning point. You just need to be cautious to do regular cleaning and inspection.
Make sure to choose a reliable contractor to install the product. Since it is a long-term investment, you want to get as much value as possible.