Crystal Windows are made from aluminum, vinyl, and uPVC, whereas Andersen windows are made of aluminum, wood, vinyl, composite, and fiberglass. Along with that, there are many other differences that you must know.  
Crystal and Andersen windows are often compared because of their high-quality material, innovative designs, and various added features. So, you can quickly become confused while choosing between them. 
Here I'll show you the features and differences between these two windows. So, let's dive in. 
A Quick Comparison Table 
Here is a quick comparison table between Crystal and Andersen windows: 
| | | |
| --- | --- | --- |
| Features | Crustal Windows | Andersen Windows |
| Brand Value | Very Good Brand Value | Excellent Brand Value |
| Windows Quality | Fabulous Architectural Design | Passed Multiple Durability Tests |
| Product Line | 4 Product Lines | 6 Products Line |
| Windows Material | Aluminum, vinyl, uPVC | Wood, Aluminum, Composite, Vinyl, Fiberglass |
| Glass Material | Double Strength Insulating Glass | SmartSun, SmartSun with HealtLock Coating, Low-E, etc. |
| Color Options | 19 Color Chips | 50+ Colors |
| Warranty | Transferable Limited Lifetime Warranty | Transferable Limited Warranty |
| Price | Around $250 to $400 | Around $300 to $450 |
In-Depth Comparisons Between Crystal Windows And Andersen Windows
Now let's get into more details. With a comprehensive comparison of the windows, you will get a complete picture and make the right call. 
So, here are some key differences between these two windows: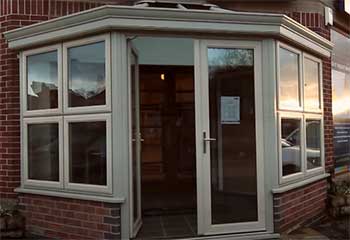 Brand value plays an essential role in a product, especially for windows. Products with superior brand value enjoy some unique benefits.
People generally tend to choose a better brand value product while choosing between two. 
Crystal Windows was founded in 1990 by Thomas Chen. Now they are known for their industry-leading quality and state-of-the-art manufacturing facility.
And their facilities are located in Queens, Benton, Chicago, St. Louis, and Riverside. 
With proven quality and use of technology, Crystal windows have become one of the industry's top players.  
Similarly, Andersen is a leading windows manufacturer brand based in the USA. They are well known for their customized windows at an affordable. In terms of brand value, Andersen windows are better than other brands like Soft-Lite windows.
Various high-quality materials, innovative designs, and many other benefits have made these windows stand out from others. 
It wouldn't be wrong to expect superior quality from both manufacturers. Both window brands are famous for their quality windows. 
Crystal windows are known for their fabulous architectural design and sustainable green designs for new construction and replacement windows.
On top of that, Crystal windows are made of sturdy and energy-efficient materials that make all the windows Energy Star Certified. 
On the other hand, Andersen ensures its windows' quality by testing them time and again. Plus, they conduct multiple durability tests to ensure the strength and quality of the windows. 
All these tests will make sure you can use them for years after years.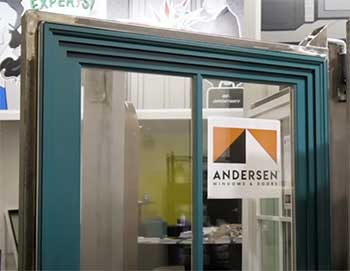 You won't find any particular product line for Crystal windows. Their product line depends on the materials. 
Depending on the material, you will get three types of product lines.
They are Aluminum Windows, Vinyl Replacement Windows, Vinyl New Construction windows, and Magnus UPVC or Passive Windows. 
On the contrary, Andersen has a lot of new construction window series such as 100 series, 200 series, 400 series, A-Series, and E-Series. On top of that, it has a separate replacement windows series called Renewal by Andersen. 
Frame is an essential part of a window. Crystal Windows makes its windows frame from various materials. You can choose your windows' frame from aluminum, vinyl, and uPVC materials. 
In contrast, Andersen also uses various materials to make windows. You have options to choose the frame from wood, aluminum, composite, vinyl, and fiberglass. 
Although both brands make widow frames from various materials, Andersen uses more materials than Crystal. 
Crystal windows are made of various high-quality and technologically advanced glasses. These windows have insulated glass with a depth of 7/8 inches, and they provide enhanced insulation and sound reduction. 
Besides, you will get maximum double-strength daylight glass with a minimum frame. To learn more about Crystal windows, watch this promo video.
In contrast, Andersen offers many technological features with its windows like SmartSun technology and Heatlock Coating, Low-E, Low-E with Heatlock Coating, etc. 
Because of these innovative technologies, you can effectively insulate your home against heat, storms, and UV rays. 
Crystal windows come with a lot of interior and exterior color options and offer 19 color chips and a lot of color options for the interior and exterior of the windows. Some color chips are Bronze, White, Beige, Black, Green, Ivory, Colonial Blue, Aged Copper, Red, Sage Brown, Burgundy, etc. 
On the contrary, Andersen windows come with huge color options for the interior and exterior. You will have options of Pine, Maple, Oak, Cherry, Mahogany, and many other custom colors. Besides, it offers many factory finish stains like honey, cinnamon, etc. 
You get 50+ standard colors for the exterior and 7 anodized finishes for the frame. You can also customize your color from the available options. 
Crystal windows come with a Transferable Lifetime Limited Warranty for residential use. Besides, it offers 20 Year Warranty for its insulated glasses. Being transferable, the warranty is with the product and not with a person.  
On the other hand, Andersen windows come with a unique Owner-to-Owner Limited Warranty. It means you can transfer the ownership of the windows. 
Besides, you'll also get a 2 years installation warranty by hiring professionals from Andersen to install your windows. 
The price of Crystal Windows varies on design and materials. For Vinyl windows, you will have to spend between $250 and $400. On the other, the price of Andersen windows ranges between $300 and $450. 
Which Window Is Best For You? 
According to my previous discussion, it's clear that both brands make high-quality windows. But according to my experience, Andersen windows are better than Crystal windows in terms of performance, available designs, colors, and features. 
So, you should install Andersen windows in your home. 
The only place Andersen windows lack behind Crystal's is its warranty. But there is a good chance you won't even need it. 
Frequently Asked Question (FAQ) 
What windows are comparable to Andersen?
Andersen makes high-quality windows from solid materials. But there are some brands like Alside, Atrium, JELD-WEN, Pella, etc., who also make good windows and can be compared to Andersen. 
Where are crystal windows made?
Crystal is a leading window manufacturer. It has 4 manufacturing plants for making windows, which are located in Queens, Chicago, St. Louis, and Riverside. 
Which type of window is best for home?
You will find a lot of windows from a lot of brands. But among them, Casement Windows are better for residents. They are better than double-hung windows at keeping drafts out. 
What is the best name brand windows?
Andersen is one of the best names for windows. It makes windows from high-quality materials using advanced technologies and innovative designs. 
Final Thoughts 
Windows make an essential portion of our home. We should not back out from installing the best ones available. After reading my Crystal windows vs. Andersen windows review, I'm sure you have found the best windows for your home. 
Although Andersen has a few drawbacks, it's an excellent choice because of its quality, design, and features. So, go ahead and install them in your house.