You have a choice to create a good or bad atmosphere in your home by choosing particular windows and doors. Our taste and personality have a direct connection with doors and windows.
They have a significant impact on the way a home feels. Here I come up with a comparison session on Lindsay and Pella windows.
Lindsay Windows has 11 types of windows and 3 types of doors, whereas Pella has 10 types of windows and 3 types of doors. Pella products have a limited lifetime warranty, but they are not transferrable like Lindsay. Pella has a slightly lower price than Lindsay.
 A Quick Comparison Table
Before knowing everything in detail, how about briefly knowing both brands of home improvements? Here is a small table that discusses the primary differences between Lindsay and Pella.
| | | |
| --- | --- | --- |
| Specifications | Lindsay Windows | Pella Windows |
| Window Options | 11 types of windows options | 10 types of windows options |
| Door types | Exterior doors, patio doors, & front doors | Patio doors, front doors, & storm doors |
| Customizations | Different glass types, grills, and colors | Different colors, styles, and shapes |
| Technology | Advanced glazing technology | Insynctive® Technology |
| Installation | A little tricky to install | Easy to install |
| Certifications | Non-Business Energy Property Certificate & EnergyStar | PHIUS, PFWBS, Best for Kids™ certification, & EnergyStar |
| Price | Higher | Slightly lower |
| Warranty | Transferrable Lifetime Warranty | Limited Lifetime Warranty |
Comprehensive Dissimilarities Between Lindsay Windows And Pella
So, you have already glanced over a quick comparison table, right? Don't you have a tingling feeling from learning more about both brands? Check out these head-to-head differences of each brand.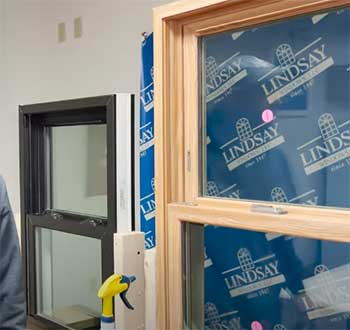 Lindsay Windows manufactures 11 types of windows: Single & double-hung, single& double slider, 3-Lite slider, casement, awning, picture, basement/hopper, bay, and bow.
Also, they sell special windows such as Pinnacle, Healthy, CrownView, SunView, and ClimateSmart.
On the contrary, Pella offers 10 types of windows: casement, awning, single and double-hung, sliding, picture, bay & bow, custom, specialty, and stock inventory.
Wood, fiberglass, and vinyl are the primary materials used for making these windows.
Three types of doors are available from the Lindsay brand: exterior, patio, & front doors. Their exterior doors are highly sturdy to protect homes from unwanted crimes and burglary.
In contrast, Pella manufactures mainly three types of doors: Patio, doors, & storm doors. In order to safeguard your entry door, storm doors are highly essential.
These entrances add an extra barrier against intruders. Rain, ice, and snow can't harm the entry door of your house. This will reduce your maintenance cost and ensure better durability.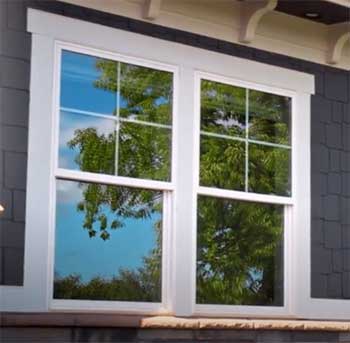 Our house requirements vary from each other. Hence, we need different doors and windows to suit the home structure perfectly.
Lindsay offers various glass, grill, and color options to fulfill the unique needs of your home.
The doors and windows have a contemporary and modern style.
On the other hand, Pella sells products in several colors, styles, and shapes. They are easy to clean.
Their doors are available in regular wood with glass, solid wood, standard fiberglass, fiberglass with glass, and solid steel materials.
The glass used for Lindsay windows and doors is equipped with advanced glazing technology. They can effectively respond to a gradual change in heat conditions and UV lights.
This technology helps Lindsay's products consume less energy and significantly reduce costs.
Contrastly, some Pella doors, and windows have Insynctive® technology. Special hidden security sensors are installed on the products to monitor and manage your Pella products.
 Whether your doors and windows are open or closed, locked or unlocked, you can figure out it easily using the application from virtually anywhere.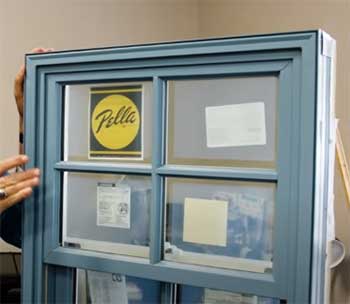 Correctly installing windows and doors are essential to ensure enhanced protection and optimal functionality.
Compared to Pella, Lindsay is a little tricky to install.
Any regular installer can easily install most Pella windows. After all, they are prevalent.
A lot of houses have these doors and windows. Workers are familiar with the installation process.
However, you need to be a little picky when choosing a professional installer for Lindsay.
Hire an installer who is conscientious and has the essential skills and experience to install different types of Lindsay doors and windows.
The products of the Pella brand have ENERGY STAR certifications. After all, they have superior energy efficiency.
Also, this brand is a founding member of the National Fenestration Rating Council (NFRC) to manufacture eco-friendly products.
Furthermore, they have LEED® certification and are a member of USGBC. Their products ensure improved indoor air quality and promote better health.
On the contrary, Lindsay has a non-business energy property certificate that manufactures energy-efficient home improvements. Hence, you can achieve your main home's heating and cooling efficiency through their doors and windows.
Compared to the Pella brand, Lindsay products are a little bit pricey. But it is worth the investment. After all, their doors and windows can suit your modern or traditional home style.
The brand offers many attractive and decorative windows which can provide an abundance of natural light.
However, Pella products are no less. Their affordable doesn't signify they are inferior. In fact, many product lines of Pella have a higher price tag than Lindsay. You can visualize your dream home using their windows and doors.
Lindsay offers a Transferrable and non-prorated Lifetime Warranty. You can also purchase an optional Lifetime Glass Breakage Warranty to claim repair of glass from stress cracks.
Otherwise, their warranty period will be up to one (1) year after initial installation.
On the other hand, Pella provides a limited lifetime warranty for products installed in owner-occupied single-family homes. Also, the brand offers a non-transferable limited lifetime warranty for all non-glass components of its vinyl windows and doors.
Which Window Brand Is Better For Your Home?
Choosing the right type of doors and windows for home improvements is vital. Wrong products won't give you the solid feel you crave for decorating your home.
Lindsay is a reliable choice if you want ample window options with high-standard materials. Their products have durable construction and can improve the overall elegance of your house.
Also, these items are incredibly energy efficient. They can potentially lower your energy costs.
Pella is also a decent option. They sell windows and doors in various types, materials, and product lines. Also, this brand offers unlimited customizations and architect-inspired hardware.
Hence, you don't need to settle for anything less than extraordinary. Their products are available in both traditional and contemporary styles.
Frequently Asked Questions (FAQs)
What Is The Best Name Brand Windows?
Many top-rated windows brands are available in the market. But Andersen Windows, Pella, Simonton, JELD-WEN, Marvin, etc., are the most popular choices among house owners.
What Is A Replacement Window?
Replacement windows are specially designed to replace old windows in a current house. This particular window type is suitable for installation in the current window frame. Homeowners don't need to remove any external parts.
Is Pella Worth The Money?
Pella doors and windows have outstanding quality and durability. More importantly, they have an affordable price with substantial customizing options.
Are Windows Without Grids More Expensive?
Windows without grids make themselves less expensive. But grids are necessary for holding multi-paned windows. Otherwise, the glass may break at any time.
Final Thought
Bottomless options of home improvement brands are available. But picking a reliable option is mandatory if you care about buying compatible and top-of-the-line doors and windows.
We have already gone through a complete in-depth discussion on Lindsay Windows vs. Pella.
Since both brands offer high-quality windows and doors, you can choose either option. But their products are made for specific purposes. Hence, it is better to choose the best one that serves your best interest.