Floors are one of the essential parts of our house as it stretches into every corner. That's why you should choose only the best flooring material. Castle Combe Engineered, or Oil Finish Hardwood is one such option. 
And that's where my Castle Combe flooring reviews come in!
You will see many features and benefits of installing this excellent hardwood floor in your house in this article. Eventually, you'll know why you should choose Castle Combe floors. 
So, without further ado, let's get into more details. 
Features of Castle Combe Hardwood Flooring 
You will find many unique features in Castle Combe hardwood engineered oil finish flooring. Let's explore them one by one: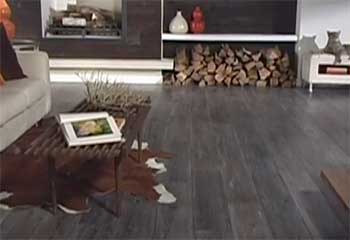 A lot of collections in flooring mean you can choose from various options, and in the case of Castle Combe, you will get many collections to choose from.
There are 5 collections in total, to be precise. 
The Grande, Urban Artisans, Rustic Artisans, Original Collection, and West End are a total of 5 collections.
Each collection has multiple series and designs of hardwood floors. 
That means Castle Combe Hardwood flooring offers many designs and styles for you to choose from. 
As I already said, each of the five collections offers multiple distinctive series. You'll get 3 series from the Castle Combe Original Series. 
Market Cross is a hand-carved hand-scrapping floor series with a rich and rustic appearance. 
Manos House Series offers smooth and hand-sanded floors with a tailored modern finish; Relics is the last series from the Original Collection with split planks, hand-carved fissures, and diagonal cuts. It reflects the 19th-century colonial estate design. 
The Grande collection offers 6 gorgeous series to choose from. The West End Collection has 12 new series to provide its customers. 
Besides, The Artisan Collection has 2 series: Urban Artisan and Rustic Artisan.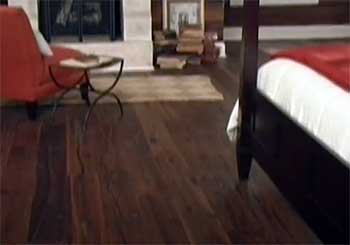 All Castle Combe floors are made of Oakwood. That means you have only one wood option across all the collections and series. 
When it comes to hardwood finish, the different collection offers different series. 
The Castle Combe Original Collection comes with Natural-E Natural Oil Finish. The Grande Collection floors also come with Natural-E Natural Oil Finish. 
The rest of the collections offer Natural Oil finish on the hardwood floors. 
Plank dimension is a crucial factor for flooring. Longer planks mean you will require fewer planks to complete your flooring. 
Let's see what plank dimension each collection offers. The Grande Collection's plank dimension is 10.25 inches x 110.24 inches x 13/16 inches. 
The West End Collection offers planks in 7.48 inches x 74.8 inches x 5/8 inches. The plank dimension of the Artisan Collection is 7.48 inches x 74.8 inches x ½ inches, and the Original Collection offers 7.48 inches x 75 inches x 5/8 inches plank. 
Installation Method & Level 
The installation method is similar across all the collections and series of Castle Combe floors. You can install them in three ways. Glue, Nail, and Float are the three ways to set Castle Combe Hardwood Floors on your house surface. 
You can install all Castle Combe Hardwood floors on the same level on the ground. Install them either below the grade level or above. It's also possible to install them right on the grade level. 
Warranty plays a vital role in product selection. Many people look into product warranty terms before buying one. Let's see what warranty terms you'll get from Castle Combo. 
All Castle Combe hardwood floor planks come with lucrative warranty coverage. Only the Artisan Collection offers 25 Years Limited Residential Warranty, 3 Years of Light Commercial Warranty, and a Limited Lifetime Warranty for Structure. 
The rest of the collections offer Lifetime Limited Residential Warranty, Limited Lifetime Structural Warranty, and 5 Year Light/Medium Commercial Warranty. 
Price is another crucial aspect of buying a product. Before selecting this oil finish hardwood flooring plank, you would like to check the price tag. 
Castle Combe Hardwood Flooring Planks' prices vary on their collection. For example, Castle Combe Original Market Cross will cost around $23 per square foot. The Artisan Collections will cost $7 to $223, depending on the size and design. 
Besides, you'll get cheaper options from $5 to $7.5 while buying Castle Combe Floor planks.  
What Could Have Been Better With Castle Combe Flooring?
You might be already planning on purchasing Castle Combe flooring planks. Before you do so, you must know the cons of it. 
You heard it right; Castle Combe has some downsides even with many good features. Let's find them. 
We already know that Castle Combe only makes flooring with Oakwood. Don't get me wrong. 
Oakwood is an excellent material that can produce different finishes and designs. But many people would love to go beyond oak and try other options. 
So, Castle Combe can introduce more material options for their customer. It will present your product to a whole new base of customers. 
Like materials, the plank size for Castle Combo is also fixed for different collections. A collection offers only one size of planks for all its series and designs. 
Multiple plank sizes and custom-made planks will add extra benefits as people can choose a suitable size. It will also reduce wastage while installing your flooring. 
Frequently Asked Question (FAQ) 
What flooring does Joanna Gaines recommend?
Joa A home renovation TV star Joanna Gaines comments on Lifecore Flooring as a primary flooring choice for a 2,000 square feet home. 
What is the best timber flooring in Australia?
Among many options, Tasmanian Oak, Spotted Gum, Jarrah, and Blackbutt are the best and most popular timber flooring in Australia. 
What is the best wooden flooring UK?
There are a lot of wooden flooring options available in the UK. Among them, Kahrs Palazzo Engineered Wood, European Rustic Oak, Skanor Wide Natural Oak, etc. ar,e the best ones. 
Which floor is best in UK?
You can use hardwood, timber, porcelain, and stone in the UK for flooring. These all are the best options for flooring. 
Conclusion 
After reading my reviews on Castle Combe flooring, I'm pretty sure you are now convinced to buy Castle Combe. You will have a lot of collections, series, and designs to choose from. 
Apart from that, these flooring planks are available at lower and pretty expensive prices. So, whether you want to buy a cheaper option or an expensive one, you will get it there.