Protecting the house and its foundation is the main goal of the siding on your house. It shields the house from wind, rain, snow, and other harsh weather conditions.
When the weather gets extremely cooler, proper sidings may shield the inside of the house and keep it warmer.
But we often don't pay attention when it comes to selecting the siding for our house or project. There are a lot of options available in the market, and Boral siding and Hardie are the most popular ones.
A Quick Comparison Table
Here's a quick comparison table between Boral siding and Hardie for your better understanding:
| | | |
| --- | --- | --- |
| Specification | Boral Siding | Hardie |
| Weight | Heavy | Light |
| Material | Polymer and fly-ash | Cement, sand, and cellulose fibers |
| Cost | Expensive | Cheap |
| Installation | Easy | Difficult |
| Customer Review | Positive | Positive |
Key Differentiation Between Boral Siding And Hardie
In this part of the article, we will talk about the major differences between these two: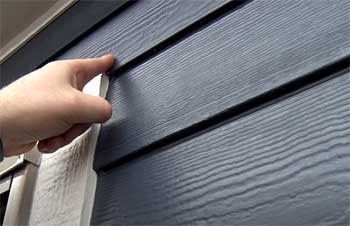 Boral siding is mainly made from polymer and fly ash.
Fly ash is a kind of coal combustion product that is come from coal-fired boilers mixed with flue gases.
But the other material, which is polymer, is a synthetic product that is not so environmentally friendly. Read this complete review on Boral siding for a better understanding.
On the other hand, Hardie is made of cement or fiber cement. A composite substance made of cellulose wood fibers, sand, and water is called fiber cement.
Hardie Board is made of versatile fiber cement, and it is also climate-engineered. It has significant advantages as well as disadvantages, just like any siding product. 
The major advantage is that it is environmentally friendly, and fiber cement makes it more durable.
Siding made of poly-ash by Boral TruExterior typically costs $5 to $7 per square foot. It will cost you $34 to $40 per square foot if you want to cover both removal and planning for home renovations. The siding installation and painting are also included.
The price of Hardie board siding ranges from $1 to $6 per square foot without the charge of removal and installation. The overall installation and replacement costs for siding replacement on a typical 1,500-square-foot home could range from $1,500 to $9,000.
So, if we compare the unit prizes as well s the overall cost, it is clear that the Boral siding costs more than Hardie.
If you prefer to DIY, Boral siding is the best option for you. Though it is a bit heavier and longer than Hardie, the installation process is easier.
We already know that Boral siding is made of polymer and fly ash. These two materials make the texture really easy for cutting. So you can shape it easily according to the size of the walls.
The installation of Hardie Board siding can be more time-consuming and challenging because of the characteristics of fiber cement siding. You will also need a few advanced tools for the installation.
It is better to call a professional while installing Hardie siding.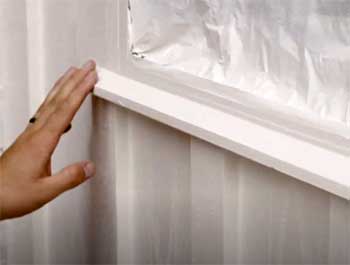 The weight of the siding plays an important role while installing. It is easier to work with lightweight sidings than heavy ones. Hardie is a preferable option to many professionals for its light feature.
However, Boral siding is a bit heavy, and you will face difficulties while moving it. There's a reason behind this extra weight. Boral sidings are also lengthy.
Boral sidings generally come in 16 feet, whereas Hardie's length is almost 12 feet. This extra 4 foot makes Boral heavier than Hardie.
Company Reputation And Overview
Boral is the biggest construction materials firm in Australia, and it manufactures and sells a variety of building supplies, such as quarry goods, cement, concrete, asphalt, and recycled materials. 
Boral employs around 10,300 people (including contractors) and encompasses 367 active locations across the country.
A completely new category of exterior siding has been developed by Boral TruExterior that provides exceptional performance, incredible workability, and a timeless appearance without the drawbacks of competing products.
On the other hand, James Hardie Industries is one of the leading manufacturers and distributors of high-performance construction solutions. They employed a diversified global workforce of almost 5,200 people.
Considering the overall situation, Boral's reputation and brand image are better than Hardie's.
Which One Will Be the Best Fit for Your House?
There is no strict rule for selecting the best siding for your house. But you can take the right decision if you are determined about your preferences.
If you want a budget-friendly option, Hardie siding is the best. People who really care about the environment should also choose Hardie.
However, you can choose Boral siding if you want an easy installation and want something which will remain attractive for a longer period. But if you consider the overall situation, Hardie wins because of its durability, build material and low cost.
Frequently Asked Question (FAQ)
How expensive is Boral siding?
Boral siding is a bit more expensive than the other siding option available on the market. It will cost you around $34 to $40 per square foot with the charge of removal and installation.
What is better than fiber cement siding?
Fiber cement is a very good option for siding but considering some factors; steel siding is better than fiber siding. It requires less maintenance and is also an environmentally friendly option.
What is Boral siding made of?
Boral siding is made of polymer and flies ash which gives it a smooth texture and strong resistance.
Which is better Vinyl siding vs Hardiplank?
Hardieplank siding is up to 5 times thicker and more resilient than vinyl siding. It provides properties with years of protection from wind, rain, freezing temperatures, and hail. It also requires less maintenance than vinyl.
Final Words
Your house might face moisture damage because of the outdated sidings. Choosing the right siding is extremely important as it gives your house extra protection as well as brings styles to your home.
Boral siding vs. Hardie is really a tough choice to make because both sidings have numerous advantages. An easy solution would be to go through the detailed discussion in this article before you take the decision.