Perfect siding makes a house look good from the outside and protects it from weather and moisture. That's why people invest their time and money in choosing the best siding. Boral siding is one of the industry's best products.
Pretty shortly, you will see why…
Being made of innovative Poly-Ash technology, this robust yet beautiful siding has won many hearts. But like other products, it also has some pros and cons. Here we will show you both.
So, without any delay, let's get into the show.
Advantages & Disadvantages of Boral Siding
No worries if you are interested in knowing this product's advantages and disadvantages but have very little time. The table below lists all the pros and cons of this siding. You'll get some ideas by going through the table.
| | |
| --- | --- |
| Pros of Boral Siding | Cons of Boral Siding |
| 1. It has an excellent moisture-resistant capability. | 1. Sometimes, it shrinks and creates gaps. |
| 2. It can resist bugs, rots, and decays. | 2. Very delicate to handle. |
| 3. Does not require any costly installation techniques. | 3. Looks too perfect. |
| 4. Offers pretty good contact performance |   |
| 5. Perfect for all types of weather. |   |
You have gathered some ideas about the product. If you want to know about it in detail, you must stick with me to the next section because I'll discuss all the pros and cons.
Advantages of Boral Siding
You will find plenty of advantages of Boral siding. People love this product and install them in their houses because of its excellent features and benefits.
So, let's see what this engineered siding has to offer.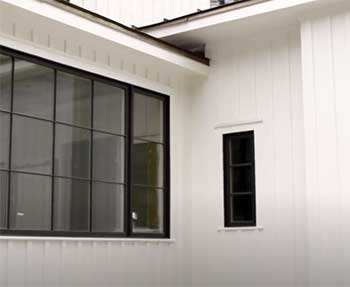 One of the biggest advantages of Boral siding is its moisture resistance power.
It can take any amount of rain and snow, yet this robust siding won't get damaged.
Boral siding will protect your house from moisture, be it the midsummer rain or all-day snowing.
It's ideal for rainy environments and high humidity.
Plus, it can resist any damage from freezing snow, rain, and thaw environment. So, you won't have to worry about moistures when you have Boral sidings on.
Boral siding is suitable for ground contact. and is ideal for ground contact or contact with masonry surfaces. Not all sidings work well on direct grounds contract.
It does not require any end-sealing. That's why you can easily work with Boral sidings with ground contact.
Besides, you can work with it in moisture-prone areas. So, you won't have to take any extra hassle working with Boral siding.
Rot, Bugs, & Decay Resistance
Boral sidings offer excellent bugs, rot, and decay resistance. We know that Boral is made of poly ash, an inorganic material. As a result, carpenter ants, wood-boring bees, termites, or other insects do not find any food.
Besides, the siding is engineered in a way that it's not susceptible to rot. As a result, the siding will last longer than others. So, Boral siding has no chance of rot, bug, or decay.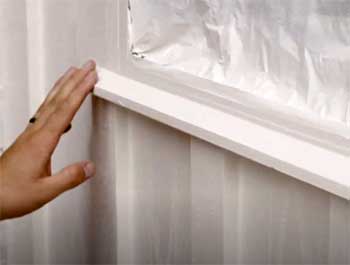 With Boral siding, you won't have to go for costly installation techniques like gluing, gapping, etc. So, you can cut huge costs by using this siding.
You won't need any pre-drilling while fastening the siding, and it can be fastened using any high-quality, exterior-grade fastener.
On top of that, you can fasten them close to the edge.
Boral siding can be installed in any season; the techniques will be the same. You will only need standard woodworking tools to complete the project. So, all in all, Boral siding is easy to work with.
Boral siding works in all types of weather. Since it can resist moisture from rainwater and snow, you can use this siding frequently in places where rain or snow occurs. You can also use it in places where the weather is dry.
So, this siding can perfectly work in any weather condition without rotting or damaging.
Disadvantages of Boral Siding
It's hard to find any disadvantages of a product like Boral siding. There are very few. However, here are some cons of Boral siding.
Shrinkage can be a problem with Boral siding in the long run. A few customers and contractors have said that their Boral siding has some shrinkage, and as a result, they had gaps between the fascia boards. It might be because of some manufacturing defects.
Sometimes using Boral siding makes your house look too perfect. While it's not a problem, some people might find it odd. It sometimes makes your house look artificial.
Those who like the authentic imperfection of wood might not like this siding.
Boral siding is heavier than wood and floppier than PVC. As a result, they are cumbersome in weight and delicate. You must be careful while moving this siding.
Points To Consider While Using Boral Siding
There are some aspects you must know while working with Boral siding.
Firstly, ensure you transport the siding carefully so they don't break.
Secondly, since they come pre-finished, make sure you have the color you chose.
Thirdly, take all the preparation to install this siding.
Lastly, Boral siding requires minimum maintenance; make sure you do that.
Frequently Asked Question (FAQ)
What is the most durable exterior siding?
Various types of siding are available now in the market. Among them, engineered wood is the most durable exterior siding. You will get a combination of beauty and strength.
Which type of siding is best?
When it comes to siding, you need something solid and durable. In that case, fiber cement sidings are robust and will last for decades. That's why it is an excellent choice for exterior siding.
What type of siding lasts the longest?
Among different types of sidings, Vinyl ones last the longest. It lasts much longer than any other sidings. You can expect vinyl sidings to last about 50 to 60 years.
What is the most expensive siding for a house?
Brick sidings are the most expensive ones available on the market. They are strong, beautiful, and long-lasting. You will have to spend $4.5 to $12.5 per sq. ft. for this siding.
Conclusion
Choosing the right siding is very important. It will make your life easier in ways you can't even imagine. After reading the Boral siding pros and cons, I'm sure you will agree that it's the perfect one for your home.
You've seen that there are very few cons compared to the pros. So, I would suggest you use Boral siding for your building.
You will thank me later.