Badcock Home Furniture & More not only sells furniture but also has home appliances and electronic products in its physical stores and online shop. On the other hand, Ashley Furniture sells all kinds of furniture in stores and online.
Besides, Badcock Furniture is cheaper than Ashley Furniture.
While surfing in the budget-friendly furniture space, two names will surely surface – Badcock and Ashley being the poster boys for the economical furniture segment. I will show you the differences between Badcock and Ashley, helping you make the right choice while shopping for furniture.
A Quick Comparison Table
| | | |
| --- | --- | --- |
| Specifications | Badcock Furniture | Ashley Furniture |
| Brand Value | Inferior | Superior |
| Available Furniture   | Furniture & Home Appliance | All Kinds of Furniture |
| Furniture Quality   | Good Quality | Better Quality |
| Top Picks   | Dining Room Sets, Bed & Bedroom Sets, Sofa & Sectionals, Mattress, and Recliners | Sofas, Signature Design Furniture, Bedroom Sets, Recliners, and Mattresses |
| Financing | 2 Available Promotional Terms | 3 Available Promotional Terms |
| Warranty | 1-Year Warranty | Limited Lifetime Warranty |
| Price | $49.95 to $5599 | $51 to $4280. |
Key Differences Between Badcock Furniture And Ashley Furniture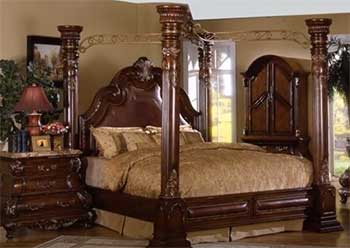 Badcock Furniture and Ashley Furniture are manufacturers and retailers of budget-friendly furniture for homes and offices.
But in terms of brand value, Ashley Furniture is better than Badcock.
According to Consumer Affairs, Ashley Furniture has 3.5 ratings out of 5 from 2039 reviewers, and Badcock Furniture has only 2.1 ratings out of 5, where 455 people reviewed it.
It's only one way to determine the brand value of these furniture brands.
Another way is the customer service and in-store experience. Many people said they have a better experience in Ashley stores than Badcock. The sales reps from Ashley Furniture were more friendly and helpful than that from Badcock.
So, Ashley Furniture rose above Badcock in brand value with product quality and service.
Badcock Furniture has home & office furniture, home appliances, and electronic devices in their stores. You can shop for bedding and bedroom sets, dining sets, sofas & sectionals, and various types of mattresses, chairs, etc., from this furniture brand.
Besides, it also sells home appliances like refrigerators, microwaves, dishwashers, washing machines, vacuums, TVs, dryers, etc. You will also get floor covering and other Décor items from Badcock.
On the other hand, Ashley Furniture only sells home furnishing products. It has bedroom sets, living room furniture, sofas & sectionals, recliners, dining sets, outdoor furniture, etc. You will get kids' & toddlers' furniture, rugs, décor for your entire home, and lighting from this furniture chain.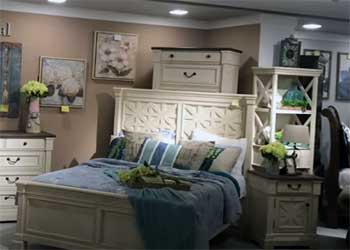 Badcock Furniture is one of the largest retailers of budget-friendly furniture in the southern USA.
It has a history that goes back to the 20th century and has more than 370 stores in 8 states.
But in terms of quality, it falls behind Ashley. However, it offers solid wood frame sofas with polyester upholstering.
Many wood furniture products have veneered surfaces. The quality is good according to the price point, but some durability issues exist.
In contrast, Ashley Furniture is one of the famous furniture brands in the USA. It has manufacturing plants in the USA and China. The brand offers some good bargains in terms of quality.
You will have some excellent furniture made from solid wood as well as ones made from engineered materials like particle boards. Products made from wood and top-quality materials are very durable. Just make sure you check the materials before purchasing.
Top picks refer to the products that are best sellers of these two furniture brands. As you can see from the table, Badcock Furniture's top pick products are Bed & Bedroom Sets, Sofa & Sectionals, Dining Room Furniture Sets, Mattresses, Recliners, etc.
On the contrary, top picks from Ashley Furniture products are Sofas & Sectionals, Bedroom Sets, Signature Design Furniture, Recliners, and Mattresses. They are made from high-quality materials and last longer than other products.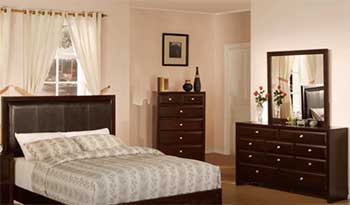 Many customers look forward to financing while shopping for furniture.
That's why Badcock offers two types of financing promotions for its customers.
The first one is a retail credit line of up to $15,000 with a term ranging from 6 to 24 months.
But no problem if you have a bad credit score. Badcock will lease you through American First Finance for up to $7,500.
In contrast to Badcock, Ashley Furniture offers three types of financing to its customers. They are 6 months, 12 months, and 60 months financing terms. All three are applicable for online purchases only.
The first two require a $150 and $499 minimum purchase, respectively, and the last one requires a $3999 minimum purchase.
Badcock Furniture backs all its products with one year of manufacturer warranty. You will get free parts and labor if there is any defect due to material or workmanship for 1 year from the delivery date.
On the other hand, Ashley offers a limited warranty for all its product. You will enjoy a limited lifetime warranty for some frames and leather products. Springs and seating systems have a 5-year limited warranty. But all products are covered by 1 year of free labor cost.
The most expensive products from Badcock Furniture are its mattresses, costing as high as $5599. The least expensive products start from $49.95. The sofa sets start below $500.
On the other hand, Ashley's furniture will cost less than Badcock's. Its highest furniture costs $4280, and the price starts from $51.
Which Furniture Will Be Best For You?
People look into brand value and product quality while shopping for furniture. And in both cases, Ashely Furniture is ahead of Badcock. So, if you want quality products with much more durability, you should go with Ashley.
It offers better financing, Warranty, quality, and costs lower than its counterpart. So no reason not to go with Ashley Furniture.
Frequently Asked Questions (FAQ)
Who manufactures Badcock furniture?
Badcock Furniture is a privately owned company that manufactures and sells name-brand furniture in physical stores and online. So, the brand itself designs and manufactures all its furniture. However, Badcock furniture is owned by Franchise Group, Inc.
What credit score do you need for Badcock?
Badcock Furniture offers various financing promotions for its customers. You can take credit from this company and purchase furniture. Badcock does not have any set minimum credit score. But there are some terms and conditions to follow. Badcock will offer you a 100-day payoff plan with Snap Finance if you have a bad credit score.
Is Ashley Furniture Made in USA?
Ashley is a US-based home furnishing manufacturer and retailer company headquartered in Arcadia, Wisconsin. About 60% of Ashley's furniture is manufactured in the USA, and the rest are in China and Vietnam. The manufacturing and distribution facilities are located in Wisconsin, Pennsylvania, Mississippi, Florida, North Carolina, China, and Vietnam.
Who makes Ashley Furniture?
Ashley Furniture Industries, Inc. is an American furniture chain that sells name-brand furniture products for residential and commercial places. It designs, manufactures, and retails its products. There are many physical stores, distribution centers, and manufacturing plants throughout the USA and other countries. Plus, it also sells online.
Final Thoughts
With a clear idea about the differences between Badcock and Ashley Furniture, now you can confidently go with Ashley Furniture as it's the best option for budget-friendly, mid-range furniture.
You would want to use your furniture for a long time because they are a big investment and always a hassle to ship. But with Ashley, you won't have to worry about any of it.