Besides the bed, we spend around 40-60% of our time in couches too. Because the sofa is the comfy place where you can just sit or relax on a relaxing lazy day, we've come up with the two best couches in front of you.
Arhaus couches have sleeper sofa varieties, whereas Room and Board couches have a maximum number of combinations. Whereas, Arhaus couches are more animal friendly than Room and Board couches.
Let's check out some other features too for a better understanding-
A Brief Comparison Table
| | | |
| --- | --- | --- |
| Specifications | Arhaus couches | Room and Board couches |
| Animal friendly | Yes | No |
| Fade-resistant | Yes | Yes |
| Sleeper sofa variety | Average | Maximum |
| Price | Lower | Higher |
Key Differences Between Arhaus And Room And Board Couches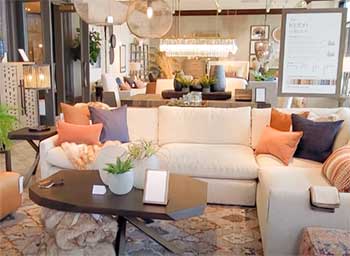 If you are a pet parent, buying furniture is also quite tricky as you have to think accordingly if your pet will not tear it.
Or you won't be able to clean their fur. But here we go again with a bunch of solutions.
Between the two couches, we are discussing today, relying on Arhaus couches will be a good option.
Arhaus couches material is of fabric, leather, and slipcover.
Talking about leather, we know that it's considered significant for animals.
For those who have pets, leather is an attractive option because hair and fur won't attach to them. To keep the leather supple, vacuum it and use a commercial cleaning. Like other materials, it doesn't absorb scents either.
On the other hand, Room and Board couches claimed that they are animal friendly too. For cats, they have smooth tight-weave fabrics that resist snags, fur, and stains. And for dogs, tightly woven fabrics resist staining and pilling.
Unfortunately, their features have not brought much satisfied customers. One of the reviewers has added that they had the jasper couch, known as cat friendly, yet it has torn some seams.
That's a red flag already! However, both have animal-friendly features, but customer satisfaction speaks differently. So, choose carefully before digging in.
We don't want our couches to get their color fade with time as it will demolish the entire outlook of a newly bought luxurious sofa. That's why fade resistance should be one of the top priorities.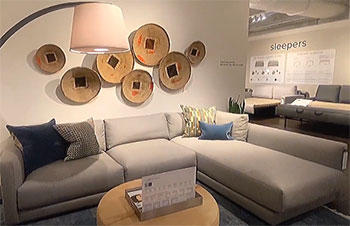 Arhaus couches have fade-resistance features too.
But one of the reviewers has added that the fabric is discolored, which is a big no!
However, it's pretty upsetting that the couch could not hold its beauty for a longer time span.
In contrast, Room and Board couches have fade resistance featured in it.
And they suggest keeping their furniture in sunny spaces. They claim that it will be able to hold its original color through this.
What can be a more comfortable place than a sleeper sofa? Where you can just relax comfortably and sleep too. That's why both couches brands have incorporated sleeper sofas in their list.
With a contemporary sleeper sofa from Space & Board, you can turn any room into a cozy bedroom for you or your overnight visitors.
Any home, especially a tiny area or apartment, needs couch beds or sleeper sofas since they are versatile and practical. A variety of sleeper couch models, all in the quality and design you adore, are available from Room & Board.
Just like Room and Board couches, Arhaus couches have Kipton's sleeper sofas too. Their Kipton has thin arms, a rounded top, and plush cushions that blend seamlessly with classic and contemporary styles.
Their Kipton sleeper sofa has a frame support system that features no-sag springs made from recycled steel. Also, their seat cushions contain dense foam made from partially plant-based material, padded with sterilized down and feathers.
Along with that, seat cushions also contain flexible, interconnected coils made from recycled steel.
Some added features are that it has backrests again filled with resilient memory fiber, and the back frame system is supported by flexible elastic webbing.
Room and Board couches have varieties, making them more of a choice than Arhaus sleeper sofa couches.
If you are still struggling with which one should be a perfect fit couch for your house, then these pricing sections can be a big problem solver.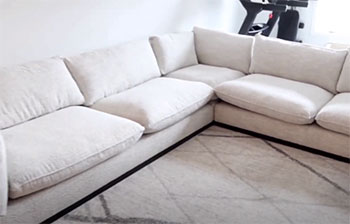 Both couches are top-notch in quality, but their pricing varies a lot.
Well, when you want added features for your sofa, it's pretty apparent to pay more for it.
That's what has happened with Room and Board couches.
Between Arhaus and Room and board couches, Room and board couch is known as an expensive one.
If you are ready to pay a bit extra money for a sofa with more extended durability, go for a Room and board couch.
But if the budget is low and you are thinking of trying a new brand, Arhaus has been in the market for a while. You can surely go for Arhaus couches too.
Frequently Asked Questions (FAQ)
Is Arhaus high end?
Arhaus sofas are high-end luxury couches that come in a variety of fabrics and styles.
What is the most durable couch brand?
There are many durable couch brands. A few of them are Ballard Designs and Crate & Barrel.Flexsteel ,Joybird,Klaussner ,La-Z-Boy, Poly & Bark and Pottery Barn etc
Which type of sofa is best for the living room?
Due to their comfort and availability in a wide range of colors and sizes, fabric couches are the most popular choice for sofa sets. Leather sofas are manufactured entirely of leather, making them durable and straightforward to maintain.
Where is the furniture from Arhaus made?
North Carolina manufacturers make most of the retailer's sofas, sectionals, and armchairs.
Conclusion
We are not claiming any of the brand's couches are the best ones. Instead, both of them are top-notch in quality.
We've tried to pick some features which are most of the customer's concern and are confused about which one to purchase.
That's why we've picked some features you should consider while purchasing a sofa. Arhaus and Room And Board couches comparison table is a shorter glimpse of parts for quick decision-making.