When it comes to replacement windows, Alliance and Pella are two of the biggest names in the industry. Both companies produce high-quality windows, but they have some key differences.
This article will compare Alliance and Pella windows to help you decide which is the better option for your home.
A Brief Comparison Table
| | | |
| --- | --- | --- |
| Feature | Alliance Windows | Pella Windows |
| Materials Offered | Vinyl, fiberglass, aluminum-clad | Vinyl, wood, fiberglass, aluminum-clad |
| Window Styles | More basic, double-hung, sliders, casements | More variety, architectural styles |
| Glass Options | Low-E, tinted, laminated, argon fill | All of the above plus advanced Low-E, clean-coating, natural sunlight block |
| Energy Efficiency | Meet or exceed ENERGY STAR | Slightly higher ratings than comparable Alliance |
| Noise Reduction | Good with laminated glass | Good with laminated glass |
| Security Features | Fiberglass, laminated glass enhance security | Impact-resistant glass offers max security |
| Cost | Vinyl and fiberglass models 30-50% less expensive | Higher prices, especially for wood windows |
| Warranties | Lifetime limited | 10-year comprehensive (wood) or lifetime limited |
| Manufacturer Type | Mass-market, competitively priced | Premium, high-end, luxury reputation |
Overview of Alliance and Pella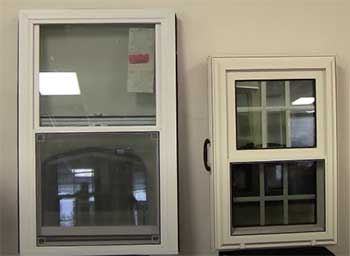 Alliance Windows is part of Cornerstone Building Brands, one of the largest manufacturers of exterior building products in North America.
The company offers vinyl, wood, fiberglass and aluminum windows in a variety of styles.
Alliance windows are available through building supply retailers across the U.S.
Pella Corporation is a leading designer and manufacturer of windows and doors.
The company offers wood, vinyl, fiberglass and aluminum windows sold through independent Pella dealers. Pella is known for making high-end architecturally styled windows.
Both Alliance and Pella offer excellent warranties on their windows. Most Alliance Windows have a lifetime limited warranty. Pella offers a 10-year comprehensive warranty on wood windows and a lifetime limited warranty on other models.
In-depth Differences Between Alliance And Pella Windows
Window Materials
One of the biggest differences between Alliance and Pella is the window materials they offer. Here's an overview:
Vinyl
Alliance Windows vinyl line includes double hung, sliding, casement, awning and specialty windows. Alliance vinyl windows feature a multi-chambered frame and sash design and options like low-E glass and argon gas fill for increased efficiency.
Pella Impervia is the company's premium vinyl window series. These windows have foam-filled frames, fusion-welded corners and plenty of color choices. They offer good durability and energy efficiency.
Wood
Alliance doesn't manufacture wood windows.
Pella is known for its high-end wood windows. Their ProLine series features furniture-grade wood interiors, precision-fit joints, and advanced protective finishes. These windows offer unmatched aesthetics and last for decades when properly maintained.
Fiberglass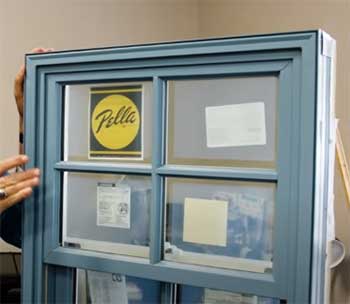 Alliance Window's line of fiberglass windows is called Legend.
These windows have an interior and exterior fiberglass frame with an insulated acrylic composite core.
Legend fiberglass windows provide strength, thermal efficiency and low maintenance.
Pella Impervia fiberglass models have a similar construction with an interior and exterior fiberglass frame surrounding a foam-filled core.
They provide the look of painted wood with less maintenance.
Aluminum
Both Alliance and Pella offer aluminum-clad wood windows. These combine the strength and durability of aluminum exteriors with the beauty of real wood interiors.
Pella's Architect Series Reserve aluminum-clad windows feature a wood interior protected by heavy-duty extruded aluminum cladding. Alliance's aluminum-clad products have similar construction.
Window Styles
Alliance and Pella both offer all the main window operating styles:
Double and single hung windows
Casement windows
Awning windows
Gliding or sliding windows
Specialty windows like bay, bow, garden and more
Pella has more variety when it comes to architectural styles. Options like half-round windows, cottage-style windows, contemporary designs and historically accurate windows are available. Alliance offers more basic window looks in comparison.
Both brands allow for plenty of customization. You can choose your window sizes, colors, hardware finishes and more. Alliance may be more limited than Pella when it comes to exotic window designs.
Glass Options
The type of glass used is one of the most important factors determining a window's efficiency and performance. Here are some key glass features from Alliance and Pella:
Low-E coatings that reduce heat transfer and boost efficiency. Offered standard on most models.
Advanced Low-E coatings that block even more solar heat gain. Optional upgrade on many windows.
Tinted or reflective glasses that further reduce UV rays and solar heat gain.
Laminated glass for security and sound dampening.
Triple-pane glass for maximum efficiency in cold climates.
Tempered glass for increased safety and impact resistance.
Obscure glass for privacy.
Both companies offer argon gas filled glass for better insulation.
Pella offers a few additional glass options like natural sunlight blocking and clean coating low-E. But overall, both brands provide excellent glass capabilities to meet any needs.
Window Performance
Let's look at how Alliance and Pella windows compare in key performance areas: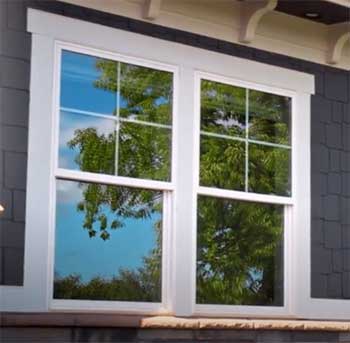 Energy efficiency – Both companies offer windows meeting ENERGY STAR requirements. Pella tends to rate a bit better on U-factor and solar heat gain coefficient in comparable models.
Noise reduction – Alliance and Pella both perform well at reducing outside noise when laminated glass is used.
Structural integrity – Their vinyl, wood, fiberglass and aluminum windows are all structurally sound and resistant to bowing or twisting.
Visibility – Low-E coatings from Alliance and Pella optimize visibility while blocking heat.
Security – Alliance fiberglass and laminated glass options offer enhanced security. For maximum protection, Pella's Impact-Resistant Glass provides the best security.
Overall, Pella windows rate slightly higher in energy efficiency tests and have more security features available. But Alliance still offers excellent performance that meets or exceeds industry standards.
Cost Comparison
Because they are made from different materials, Alliance and Pella windows vary significantly in cost:
Vinyl – Alliance vinyl windows are 30-50% less expensive than comparable Pella Impervia models.
Wood – Pella wood windows are priced at a premium level. Alliance does not manufacture wood windows.
Fiberglass – Similarly, Alliance Legend fiberglass costs around 30% less than Pella Impervia fiberglass.
Aluminum – Alliance aluminum-clad windows are cheaper than Pella's aluminum-clad options.
There are sometimes exceptions based on seasonal sales events or contractor bulk discounts. But in general, you can expect to pay more for Pella's products compared to Alliance. The price difference reflects Pella's positioning as a premium window manufacturer.
Keep in mind that professional installation costs will be the same between the two brands. The window unit price is only one part of your total replacement project cost.
Frequently Asked Questions (FAQ)
Are Pella windows high-quality?
Yes, Pella windows are considered among the highest quality residential windows available. Their wood windows in particular are crafted from top-tier materials with incredible attention to detail. Pella's other vinyl, fiberglass and aluminum lines also offer excellent construction, hardware components, and advanced glass features. You pay more for Pella windows, but the quality is evident in their products' appearance, performance, and longevity.
What are the best windows for Minnesota?
The extreme cold and fluctuating weather in Minnesota make energy efficient windows a must. Look for windows with Extruded Polystyrene foam-filled frames, multi-chamber profiles, triple-pane glass, and two low-E coatings to maximize efficiency. Wood, vinyl, or fiberglass frames insulate well. And make sure to choose metal reinforcements and laminated/insulated glass for impact resistance. Both Pella and Alliance offer window lines specifically built for cold Midwest climates like Minnesota.
What are the best windows for Florida?
To withstand Florida's heat, humidity, and hurricanes you need impact-resistant windows with tinted, reflective, or metallic glass to reduce solar heat gain. Look for aluminum or vinyl frames with sturdy, reinforced corners. Laminated glass provides impact resistance, as does Pella's proprietary Impact-Resistant Glass. Alliance and Pella have good Florida-approved options, but for maximum hurricane protection, Pella's impact-resistant models are best.
Can I buy windows direct from manufacturer?
Most major window brands like Pella and Alliance do not sell windows directly to homeowners. Instead, they operate through a network of authorized dealers and contractors. This allows you to get professional measurement, installation, and service coordinated by a local expert. The manufacturers may offer discounts if you request a quote from contractors in their network. But you cannot purchase windows for DIY installation directly from the factory. Shopping through an authorized dealer is the way to go for the best experience.
Final Thoughts
With their manufacturing similarities and differences in mind, should you choose Alliance or Pella for your window replacement project?
For many homeowners, Alliance vinyl windows provide the best overall value. Their affordable price combined with solid performance, durability, and lifetime warranty make them an attractive option. Alliance fiberglass models are also a great choice if you want increased efficiency and security.
However, if you want ultra-premium wood windows, Pella remains a top choice. Their beautifully crafted wood windows offer unparalleled aesthetics, energy efficiency, and longevity. Pella's wood windows are a worthwhile investment for anyone wanting the very best.
Pella's aluminum-clad wood and fiberglass lines are also good options if you like the styling, features, and warranty but want something lower maintenance than wood. Just be prepared to pay more for Pella's products.
Ultimately, the right brand comes down to your budget, material preferences, and performance needs. For cheaper vinyl and fiberglass windows with good quality, Alliance is hard to beat.
Pella reigns supreme for premium wood windows and offers advanced performance features on other products. Carefully compare the features and pricing to determine which brand is the better fit your home.