When it's time to replace the windows in your home, you'll find yourself facing a dizzying array of options from various manufacturers and installers.
Two popular choices for homeowners are Wonder Windows and Window World. But with so many factors to weigh, from styles and features to warranties and prices, it can be tough to decide which is the better option for your home.
In this comprehensive guide, we'll compare Wonder Windows and Window World head-to-head, looking at the key differences, pros and cons, and real user experiences. Equipped with this knowledge, you'll be prepared to make the window choice that's right for you.
A Brief Comparison Table
| | | |
| --- | --- | --- |
| Category | Wonder Windows | Window World |
| Frame Materials | Vinyl, Aluminum, Wood, Fiberglass | Vinyl, Fiberglass |
| Window Styles | All major styles plus custom shapes | All major rectangular styles |
| Energy Efficiency | Double pane with Low-E and argon fill. Triple pane and Krypton gas optional upgrades. | Double pane with Low-E and argon fill. No additional efficiency upgrades. |
| Glass Options | Wide selection including laminated, tempered, tinted and more | Standard clear glass. Obscure and tempered options. |
| Frame Colors | Many vinyl colors. Custom aluminum colors. | White or clay vinyl. Custom vinyl overlays. |
| Warranty | Lifetime on vinyl and hardware. 20 years on glass. | Lifetime on all components. |
| Cost | 20-50% above contractor grade. Premium prices. | Very affordable. 25% below big brands. |
| Installers | Wonder Windows employees | Third party local contractors |
Wonder Windows Overview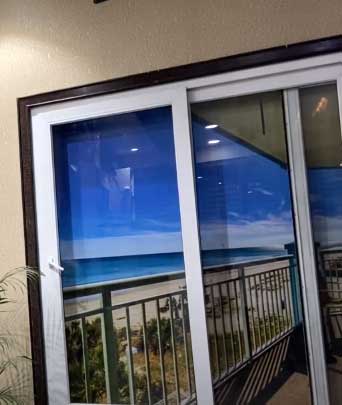 Founded in 1920, Wonder Windows is one of the oldest and most recognized names in windows.
They offer a full range of window styles, including single-hung, double-hung, sliding, casement, awning, and fixed windows.
All Wonder Windows are custom-built and made to order. They use premium vinyl, aluminum, wood, and fiberglass materials.
Their dual-pane insulated glass units feature both low-E coatings and argon gas to boost efficiency.
Wonder Windows products come with a limited lifetime warranty. This covers the vinyl and hardware against defects. The insulated glass units are warranted against seal failure for 20 years.
Window World Overview
Operating since 1995, Window World is the largest window replacement company in the US. They provide windows from several leading national brands like Simonton and Atrium.
Window World carries vinyl, fiberglass, and wood windows in single-hung, double-hung, sliding, casement, and awning styles. Their dual-pane windows have low-E coatings and argon fill for improved efficiency.
The Window World warranty provides coverage for as long as you own your home. This includes the frame, sash, and insulating glass units. Hardware and other non-glass components are covered for 10 years.
Key Differences Between Wonder And Window World Windows
Frame Materials
One of the biggest differences between Wonder Windows and Window World is the variety of frame materials available.
Wonder Windows offers windows made from:
Vinyl – Affordable, low-maintenance, and energy-efficient. Available in white or beige.
Aluminum – Strong and durable. Ideal for coastal climates. Needs frequent repainting.
Wood – Beautiful natural appearance. Requires staining/painting every 2-5 years.
Fiberglass – Low maintenance like vinyl. More strength than vinyl. Expensive.
Window World sells windows with these frame types:
Vinyl – Budget-friendly, long-lasting, easy to clean. Offered in white or clay.
Fiberglass – Very durable and dent-resistant. Won't expand/contract. Higher cost.
Wood – Timeless look, custom staining options. Requires frequent refinishing.
Wonder Windows gives you more choices if you want metal or wood frames. Window World is limited to vinyl and fiberglass.
Window Styles
Both Wonder Windows and Window World provide all the most popular window styles:
Single/Double-hung – Vertical sliding sash(es). Easy cleaning. No space needed for opening.
Sliders – Horizontal sliding sash. Smooth and quiet operation. Compact footprint.
Casements – Side-hinged outward opening. Maximize airflow. Crank operation.
Awnings – Outward-opening top-hinged windows. Keep raindrops out when open.
Fixed/Picture – Non-opening glass panels. Bring in light and views.
You'll have access to the same operating styles with either brand. The main difference is Wonder Windows also offers custom shapes like triangles, trapezoids, and arches. Window World just provides rectangular windows.
Energy Efficiency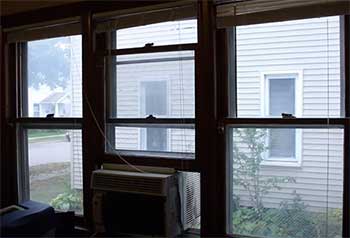 Replacing old drafty windows with new energy efficient models is one of the best ways to reduce energy costs.
But how do Wonder Windows and Window World compare?
Both brands offer dual-pane insulated glass with optimal air space thickness and low-E coatings that reflect heat.
This combination blocks heat loss in winter and heat gain in summer.
They also fill the air space between panes with argon gas. This further slows the conduction and convection of heat/cold through the glass.
As a result, you can expect similar energy savings from the standard windows of either manufacturer.
However, Wonder Windows takes efficiency a step further with options like:
Triple-pane glass – Three panes provide even more insulation. Ideal for cold climates.
Krypton gas – More expensive but more effective than argon fill.
Thermal spacers – Reduce heat flow at the edge of the glass panes.
So if maximizing energy performance is your top priority, Wonder Windows gives you more available upgrades.
Glass Options
The types of specialty glass available is another area where Wonder Windows shines over Window World in terms of selection.
Wonder Windows offers:
Low-maintenance vinyl glass in a variety of colors/finishes
Obscure glass for privacy
Laminated glass for security and sound dampening
Tempered glass for increased strength
Impact-resistant glass for hurricane-prone regions
Window World provides more limited choices:
Standard double-pane clear glass
Obscure glass for bathrooms
Tempered glass where required by code
So if tinted, decorative, or security glass is on your must-have list, Wonder Windows is the way to go.
Frame Colors
For traditional white windows, you'll have plenty of options with both brands. But what about other hues?
The vinyl frames from Window World come in just two neutral colors:
Wonder Windows vinyl frames are available in these diverse shades:
White
Beige
Gray
Tan
Green
Brown
Brick red
Coastal blue
So if you want to match existing trim or make a bold color statement, Wonder Windows offers more vinyl finish choices.
For custom colors, Window World provides vinyl overlay trims in 16 color options. Wonder Windows allows custom-color painting of aluminum-clad windows.
Installation Process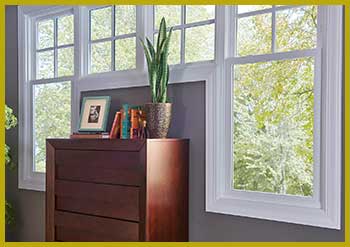 Replacing all the windows in your home is a major project best left to the professionals.
Here's how the installation process compares:
Wonder Windows are installed by certified professional installers employed by the company.
They take care of all aspects from permit paperwork to the final cleanup.
Window World follows a different model. They contract with local independent installers across their territories. The quality of workmanship can vary more than with in-house staff.
For both brands, you can expect a typical window replacement to take 2-3 days. Crews take care to protect your interiors and contain dust and debris. Damages should be repaired as part of the installation service.
Warranties
The warranty coverage provides valuable peace of mind that your investment will stand the test of time. Let's compare what's offered:
Wonder Windows provides a limited lifetime warranty on vinyl and hardware. It guarantees these components will be free of defects.
For the insulated glass units, Wonder Windows offers 20 years of coverage against seal failure causing fogging.
Window World warranties all components including the frame, glass, and hardware for as long as you own your home. This is one of the strongest window warranties available.
So Window World wins when it comes to overall warranty length and coverage. But Wonder Windows still provides reassurance with decades of protection.
Costs
With either Wonder Windows or Window World, pricing will vary based on your specific window sizes, types, and features. Location also affects labor rates. Here are some general cost comparisons:
Wonder Windows are generally 20-50% more expensive than basic contractor grade windows but have higher quality components. Pricing is premium but competitive with other brands in their class.
Window World offers affordable pricing, factory-direct savings, and routine sales/discounts. Their bulk manufacturing makes costs very economical. Expect to pay at least 25% less than big-name brands.
Both companies provide free in-home estimates. To get an accurate apples-to-apples price quote for your project, be sure to get bids from each.
Customer Reviews
Checking independent homeowner reviews is always wise before choosing replacement windows. Here's what people say about each brand:
Wonder Windows earns consistent 4+ star ratings. Positive feedback mentions their quality craftsmanship, energy savings, and noise reduction. Complaints cite high price and occasionally rough/rushed installations.
Window World averages around 4 stars. Happy customers rave about their low cost, quick installs, and great warranties. Negatives include sloppy/unprofessional installers in some locations.
Both brands earn endorsements for improved comfort and energy efficiency. Each has some criticisms of local franchise installers. Weigh online reviews accordingly for your area.
Which Is Best For You?
Now that we've compared these two popular replacement window brands in detail, how do you choose between them?
Here are a few key facts to help guide your decision:
Wonder Windows offer more frame material, style, glass and color options. But you'll pay more.
Window World provides very affordable pricing but less selection. Their lifetime warranty is hard to beat.
Wonder Windows are installed by in-house professionals. Window World uses third party installers with mixed reviews.
Both brands deliver excellent energy efficiency from standard dual-pane argon windows. Wonder Windows has more upgrades.
Frequently Asked Questions (FAQ)
Is Window World more expensive?
No, Window World is generally the more affordable option. Their bulk manufacturing and direct sales model provides factory-direct pricing without the typical retail markup. Expect to pay at least 25% less for Window World.
Which is better Window World or Renewal by Andersen?
Both Window World and Renewal by Andersen offer excellent replacement windows, but there are some differences:
1. Renewal by Andersen windows have higher quality materials and construction, while Window World uses more basic components.
2. Window World has very competitive pricing, while Renewal by Andersen commands premium prices.
3. The Window World lifetime warranty is hard to beat. Renewal by Andersen warranties parts of the window for a set number of years.
4. Renewal by Andersen handles its own installations. Window World contracts independent installers.
Who manufactures windows for Window World?
Window World sources its windows from several leading national brands rather than manufacturing them. These include:
Simonton Windows – A trusted mid-range vinyl window brand sold through building supply stores.
Atrium Windows – A budget-friendly vinyl window sold factory-direct.
PlyGem Windows – A large supplier of mid-priced vinyl, wood, and fiberglass windows.
Are Window World windows made by Alside?
No, Window World does not use windows manufactured by Alside. They are a competing brand. Alside does produce some windows for Home Depot under the American Craftsman brand that compete with Window World's offerings. But Alside and Window World remain distinct companies.
Final Thoughts
For someone focused on budget, Window World makes sense. If customization and quality are priorities, lean towards Wonder Windows. Weigh what matters most and pick the better match.
Whichever brand you select, you can be confident your new windows will boost your home's comfort and style for years to come. With improved energy efficiency, you'll also see savings on energy bills – money that can go into your pocket each month.
Investing in replacement windows is truly a win all around when you choose trusted manufacturers like Wonder Windows and Window World.