Mini-Splits are heating and cooling systems that allow users to control the temperatures in individual rooms or spaces.
These days, mini splits are very popular. But with so many brands in the market, it is quite easy for someone buying it for the first time to purchase the wrong product.
But don't worry, we are here to help.
In this article, we will be talking about the worst mini-split brands in the market so that you do not make the mistake of buying an unreliable product.
The brands we will be talking about are:
Mr. COOL
Carrier
LG
Kilmaire
Midea
5 Mini Split Brands To Avoid
Mr. COOL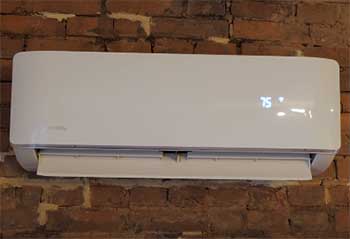 While a lot of customers have a great experience with this brand, yet some are disappointed.
As Mr. Cool is not a manufacturer, they distribute products from a bunch of companies resulting in a difference in product quality.
Their air conditioning systems have been reported to freeze and leak with time.
Also, their after-sales service does very little for the customers. Many customers claimed they do not get any help regarding maintenance and manufacturing issues.
This is why several HVAC companies avoid this brand.
Carrier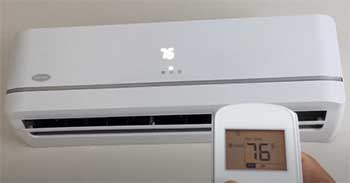 Many people go for Carrier mini-split due to their lower price tag.
However, as they have a short lifespan and reduced warranty coverage, it has chances of increased maintenance and replacement costs.
According to many customers, their coil began leaking after 2-3 years, and had to deal with other maintenance which was not covered by the company.
Some reported they spent hundreds of dollars each year for maintenance. There is no permanent fix for their air conditioners which has increased frustration towards the brand.
LG
LG is one of the leading technology brands in the world but is poorly regarded when it comes to its mini-split product lines.
Their mid-range mini splits are often not considered the first choice by the customers. Many will choose reliable Japanese brands over LG as they are less faulty and more efficient in the long run.
Many LG mini splits stop cooling, turn off and on by themselves or show error codes that annoy the customers.
Some have to change their coil after a few years which costs a lot including the labor cost.
Kilmaire
Kilmaire is an American brand with operations in over 70 countries. Many users have shown dissatisfaction with this brand.
Some have problems with their circuit board while others hear a loud noise coming out from the mini splits.
After a few years of using their product, customers face a wide range of problems that do not get covered by the company and have to replace various parts by themselves gradually.
Their after-sales service is also very negligent to the customers as many reported that they get little to no help from customer service.
Another main reason why this is one of the worst brands for mini splits is the energy efficiency. Kilmaire has a very low score on SEER rating meaning you will see a significant rise in electricity bills.
Midea
Midea is a Chinese brand that has gained a reputation for good technological products all over the world.
Its mini-split has become popular across the world and is widely used in Asia. Although it is an efficient solution, it might not be the best solution for the temperature.
After a few years, customers complained their mini splits have low levels of refrigerant and often the leaks are in places that are difficult to access without professionals and take time.
Customers also face problems such as frozen evaporating coil problems, contaminated capacitor coils, fan problems, and problems with the thermostat.
Final Words
A mini split is useful whether it's for your new home or old one. But that doesn't justify you purchasing a brand that doesn't offer the proper utility.
By going through our list, you will be better informed about which brands to avoid.
As there are many brands in the market, doing meticulous market research is a must. Also, make sure your purchase decision aligns with your budget. We hope this article helps you.