Let's be honest, windows decide how nice your house exterior is going to look. That's why it is better to good with quality brands like Windsor and Marvin.
Windsor windows have a better product range, better durability, and more customizing options. Marvin windows have a smaller product range, lower durability, and fewer customizing options.
Picking the right window can be a chore if you're thinking long-term. This is why trusted brands like Windsor and Marvin are peoples' top choices. But which one should you go for? Here is a comparison to help you out.
A Brief Comparison Table
| | | |
| --- | --- | --- |
| Feature | Windsor Windows | Marvin Windows |
| Product range | Better range, similar look across the lines | Smaller range, less similar options across the lines |
| Build and durability | Strong, better durability for wooden windows | Strong, better fit for cold places |
| Customizing options | Extensive customizing options | Fewer customizing options |
Key Differences Between Windsor And Marvin Windows
Product range, build, durability, and customizing options are the major differences between Windsor and Marvin windows.
Let's see how the differences work out in both brands.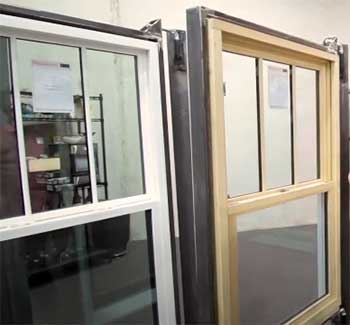 For something as long-term as window shopping (literally), a bigger product range is better.
Windsor windows have a pretty big product range and you can easily mix and match them.
Marvin's product range is smaller compared to Windsor and it is harder to mix and match their products.
Windsor Windows have a huge range of products.
Their windows come in pretty much all popular materials and they can do almost any shape you want.
Not just that, but their color options are also pretty extensive. This makes their product range even better.
The best part of Windsor's product line is its similarity. Most of their wooden windows have a similar design available in a different material. You can easily switch things up and get everything for a good price.
Another plus of the Windsor windows is their window depth option. They make windows for both 2×4 and 2×6 walls which are pretty rare in the window world.
Marvin Windows doesn't exactly have a small product range, but it seems small compared to Windsor. They also don't have as many color options as Windsor.
You'll find good options, but you may not be able to mix and match things.
Both windows are known for their durability and longevity. Windsor windows are specifically known for their wooden window durability.
Marvin is very popular for how well their windows hold up against extreme cold weather.
Windsor windows operate under Woodgrain Millwork. The pro of this is, they always get the quality part of timber for their wooden windows.
So wooden windows are much more durable compared to their competitors. They expand and shrink less when the weather changes.
The same durability extends to windows made of other materials too. Whether it is vinyl or extruded aluminum windows you're looking at, expect them to last long.
Marvin windows are a different level of durability. If you live in a place with a colder climate, you know how hard window maintenance can be.
But Marvin's windows are strong enough to withstand the icy and wet weather. This is why Marvin is so popular.
Not every brand has unique window options. Even if they do, they may not fit your bill. Windsor Windows are one of the very few brands that let you customize almost everything about your window.
Marvin Windows is a little behind in this department.
Windsor takes customizing pretty seriously. Whether it is a color, a tint, or a different shape- they will do it all for you.
Sure, it will cost you a bit more but you won't have to worry about your vision for your house not coming true. You can customize paint color, tint, window shape, and even the grid colors and styles.
Marvin has lots of colors, but not much scope for customizing. And if you're going for a custom shape, then expect them to fall a little short compared to Windsor.
Which Window Brand Should You Go For?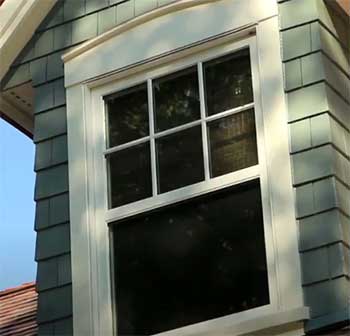 As every consultant and homeowner will tell you, your choice of window brand will depend on what you're looking for.
Plus there is the matter of long-term solutions, sometimes what seems better now may not turn out that way down the road.
If durability is your main focus and you want to infuse your creativity with it, then Windsor Windows is the better option for you.
They have a pretty big product range and lots of color options you can choose from.
They offer custom color options and you can even choose your grid colors (and styles).
Not just that, Windsor windows are incredibly durable. Windsor windows are also fairly affordable compared to other brands so you won't have to break the bank for your vision.
The only minor problem with Windsor windows is some of their mechanisms are pretty visible. The control knobs on their double-pane windows, the tilt mechanism- most of them you can't see from the outside but they're pretty visible from the inside.
If you're looking for a sleek design and something that can withstand cold weather, Marvin is hard to beat. They have a pretty good product range and enough color options to make the range even wider.
Marvin windows are also pretty strong and more expensive.
Overall, the better choice, in this case, is Windsor Windows. But if you're looking for a specific design or want something for the cold weather, Marvin is a solid option.
Frequently Asked Questions (FAQ)
What windows are comparable to Marvin?
That depends on what model or material you're looking at. Windsor, Pella, Anderson- they all have options that are pretty close to Marvin windows.
Who makes a better window Marvin or Anderson?
Both make really good windows but Marvin is more durable.
Why are Marvin windows better?
Marvin windows are durable, have good customizing options and they do competitive pricing.
Who owns Windsor windows?
Windsor windows operate under a company named Woodgrain Millwork.
Is Marvin windows going out of business?
No, Marvin windows aren't going out of business. They just rebranded as Marvin in 2019.
Final Verdict
As much as window brand choice depends on your use case, you have to admit some brands are better than others. Marvin and Windsor- both are top brands known for their quality windows.
But the Windsor and Marvin windows debate winner will depend on you.
Windsor is the objectively better option but if you're looking for something affordable, Marvin is hard to beat.