Doors and windows from Window Nation are only made from wood and vinyl. In contrast, vinyl, wood-clad, wood, composite, aluminum, and fiberglass are used to make doors and windows of Window World.
The first one has fewer product variations than the latter.
Choosing the right doors and windows is vital to add class, elegance, and enchantment to the house. But these openings are available in various styles, designs, and materials. We devise a comparison session on Window Nation and Window World to choose the correct option.
A Quick Comparison Table
Knowing the primary information of both brands will give you a brief idea about them. Here is a small table to learn how they differ from each other.
| | | |
| --- | --- | --- |
| Specifications | Window Nation | Window World |
| Materials | Wood and Vinyl | Vinyl, wood-clad, wood, composite, aluminum,  and fiberglass |
| Window Types | 9 types of windows | 12 types of windows |
| Door Options | Entry and French doors | Entry, Garage, Storm, and Patio doors |
| Siding | Reinforced Vinyl Siding | Vinyl Siding |
| Certifications | Energy Star Certified   | Good Housekeeping and Energy Star certified |
| Special Technology | Premium Spacer Technology | Non-conductive technology |
| Durability | Good | More durable |
| Warranty | A lifetime limited warranty | A lifetime limited warranty |
| Cost | Lower | Higher |
Comprehensive Differences Between Window Nation And Window World
So, you already got a quick overview. But is this enough to make a final purchase decision? Maybe not! That's why we mentioned a head-to-head comparison below.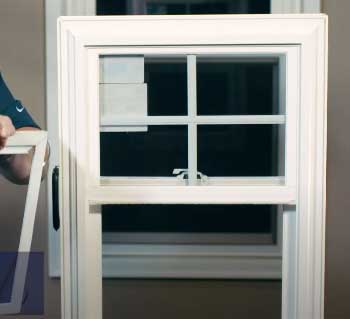 Choosing the suitable material will determine your window and door functionality, aesthetics, and energy efficiency.
Window Nation is available in wood and vinyl material.
Wooden doors and windows are highly durable, versatile, and impact resistant.
In contrast, Window World offers vinyl, wood-clad, wood, composite, aluminum, and fiberglass frame materials for their windows and doors.
Its wood-clad openings can keep your home comfortable by blocking unwanted heat.
Window Nation offers 9 types of windows, whereas 12 types of windows are available for Window World. But both of them have many standard options.
They offer double-hung, casement, Bay, and bow windows. Both brands offer unique windows. Window nation makes double-pane and triple-pane windows to stabilize home temperature.
Contrastly, Window World manufactures pictures, awnings, basement hoppers, acrylic blocks, and garden windows. They have many standard features and heavy-duty construction.
Window Nation is available at the entry and French doors. An entry door can keep your house safe from unwanted visitors. It also adds a unique design character and tone to the home.   
On the contrary, Window World offers Entry, Garage, Storm, and Patio doors. A patio door gives you quick outdoor access and a comfortable view of spaces.
The primary role of a store door is to provide extreme protection for the main entrance. Plus, cold or warm air and unwanted elements will fail to get inside your house.
Window Nation mainly offers Reinforced Vinyl Siding, which is highly wind resistant, rigid, and durable. Its authentic touches and color will not fade away over time.
On the contrary, Window World has high-quality vinyl siding in multiple series. Their beautiful appearance and innovative style will add greater value to your house.
Both Window Nation and Window World offer energy-certified doors and windows. Apart from reducing energy bills, they can shrink carbon footprints.
However, doors and windows from Window World have a Good Housekeeping seal. This makes their products more reliable. You can repair or replace them within two years of purchase.
Doors and windows from Window Nation feature Premium Spacer Technology to provide protection against condensation and ensure better thermal efficiency.
On the other hand, Window World adds non-conductive technology to its doors and windows. This prevents the direct conducting of heat or electricity or sound.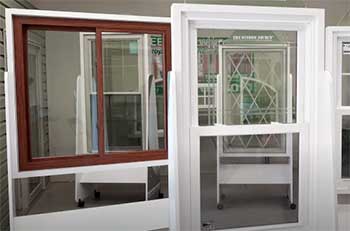 Doors and windows from Window Nation have decent durability.
They are not prone to getting scratches and chips. Plus, you need to follow easy maintenance. Cleaning them is simple too.
On the contrary, the doors and windows of Window World are highly durable.
These well-constructed products can enhance your quality of life at home and add great value.
Comparing both brands. Window World covers more areas; its operations and services are available in over 50 states.
They are operating at more than 200 locations countrywide. That means the company is a giant compared to our Window Nation Brand.
That's because Window Nation operates at few locations compared to Window World.
They are covering 13 states, which is why the company's services are limited to only a few locations.
From the dates, since they started, it can be seen that one has more popularity than the other.
Even if Window Nation has made a decent place in the hearts of different buyers over the years, the brand is still not THAT reputable.
Because Window World Started its operations in 1995, and the brand is reasonably more famous in the market than Window Nation.
It helps us understand which is superior to trust and easy to consider.
In the warranty provided by both brands, Window World also covers the defects if you have them in installation.
The brand offers installation converge under warranty. But such a thing comes missing with the Window Nation brand.
Once they have installed a window or door, their installation service is completed. Further, if any defect or fixing is required related to installation, they won't cover it at all!
Recommendations From Buyers
Over the years, both brands have gained a reasonable reputation. Based on this factor, Window Nation is rated 4 stars by a variety of customers.
At the same time, Window World has rated 4.5 stars which consumers slightly more like.
Hence, one can find which is greater in terms of people's recommendations when buying a door or window from either brand.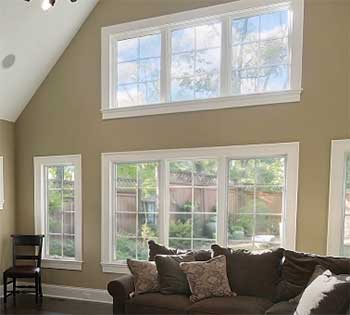 BBB rating helps us understand how a brand or company performs with its customers.
We also look at their BBB rating to compare Window World and Window Nation.
By doing that, we find that Window World has an A+ BBB rating higher than Window Nation A BBB Rating.
All these factors determine that Window World is a superior brand in this comparison if we let go of the personal experience.
But a specific person's experience with either brand might be different!
Compared to Window World, doors and windows from Window World are less expensive. Though they are good in value, you can't expect them to last as long as Window World products.
Doors and windows of Window World are passed several manufacturing tests before selling in the market. This ensures product reliability and adds real value to your house exterior.
Which Brand Will Be Better For Your House?
Since both brands offer decent quality products, you want to consider your home requirements and budget. Window Nation provides a good number of varieties of products.
Their doors and windows are available in various interior & exterior colors, woodgrain, and foil laminates. More importantly, their affordability makes them a better choice. Here is a little demo for you.
On the contrary, Window World is a better choice if you want huge varieties and premium quality products. They are available in various interior and exterior color options.
You can also choose different designs and grid patterns. This makes their products highly versatile. Plus, their windows and doors can function continuously for a long time.
Frequently Asked Questions (FAQ)
What brand of windows does Window world use?
Associated Materials Incorporated (AMI) is the primary manufacturer of all windows, doors, and sliding from Window world,
What is the rating on window nation windows?
The average rating of window nation window is 4.6 out of 5, conducted in several customer surveys. Around 3000 homeowners joined in these surveys.
Who owns windows nation?
Harley and Aaron Magden, two brothers, are the owner of windows nation and founded the company in 2006.
Are Window World windows made in the USA?
Window World windows are originally made in the USA. The manufacturer uses the Pennsylvania or Iowa manufacturing site to make their products based on the type.
Wrapping Up
When choosing quality doors and windows for home improvements, you want to consider every aspect. After all, it is a long-term investment. And you will get great value. Window Nation appears to be a good brand if you moderate quality products at a low price.
On the contrary, Window World is a better choice if you want to give your house a luxurious feel. Their expensive doors and windows have excellent quality to show a reliable performance for an extended time.
You don't need to compromise comfort in the long run.