The right windows can bring a lot of good change to your home. If we start by style, the windows can transform the look. Apart from the style perspective, new doors and windows can also improve your home's safety and energy efficiency.
Today, there are hundreds of windows brand on the market, and choosing one can be overwhelming for homeowners. So, to help you find a suitable windows brand, I have compared Apex windows with Renewal by Anderson.
Let's see which brand performs better in various aspects.
A Quick Comparison Table
| | | |
| --- | --- | --- |
| Specifications | Apex Windows | Renewal by Andersen |
| Types of products | Double hung, Single window, Picture window, Casement window, Awning window | Double hung, Casement window, Bay / Bow window, Picture window, Sliding / Gliding window, Specialty window, Awning window |
| Material | Vinyl | Fibrex® material and vinyl-clad wood  |
| Variations | Less variation | More variation |
| Quality and performance | Good | Excellent |
| Installation | Local installer | Authorized installer or local contractor |
| Warranty | The manufacturer's warranty depends on the contractor | 2 to 10 years of warranty on installation and various parts |
| Cost | Less expensive | More expensive |
Key Differences Between Apex Windows And Renewal By Andersen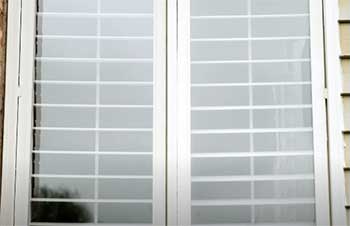 Before going for a window brand, you need to consider the type of windows you are looking for.
In the table below, I have shown the types of windows and doors sold by each brand.
Renewal by Anderson has far more varieties than Apex windows in this sector.
Therefore, you can widen your purchasing decisions with Renewal by Anderson.
In the material department, both brands have their unique take. While apex windows have a more conventional approach with vinyl, Renewal by Anderson manufactures its products with Fiberx and vinyl-clad wood.
Vinyl is known for cost and energy effectiveness and is one of the most popular materials for windows these days.
However, if you want a slight upgrade over vinyl, Fibrex, developed by Renewal, is your best option. It's two times stronger than vinyl, lasts longer and better insulation.
Lastly, the vinyl-clad wood will give you the feeling of both wood and vinyl in a single product.
The variation department is a close fight between Apex windows and Renewal by Anderson. Regarding various lineups and design variations, Renewal by Anderson has the lead.
However, when the versatility comes to product customization, hardware, color, or glass selection, both brands offer many options for their customers.
Quality and performance are going to be the most critical deciding factor. Apex windows and Renewal by Anderson have their best quality and performance from different perspectives.
As I said earlier, Apex windows are made of vinyl, so their performance, too, is capped by vinyl's benefits. But, on the other hand, everything from the high-quality Fibrex to hardware puts Renewal's quality and performance over Apex.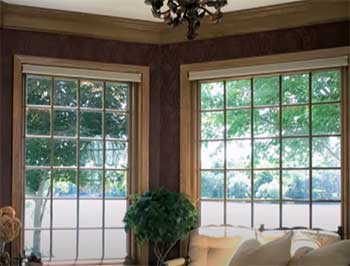 A good window is only as good as the installation process behind it.
To get the best out of the windows, you must get the installation right.
Renewal by Ander will help you do that with their professional installation crews sent to your house.
On the other hand, your only hope is your local installers with Apex windows, where you might have difficulty getting a qualified installer.
Warranty is crucial to safeguard your long-term investment and shows the brand's confidence in its products. For example, renewal by Anderson offers 20 years limited warranty for glass, two years limited warranty for installation, and ten years limited warranty for other components.
On the other hand, Apex windows don't have a fixed warranty as the warranty depends on the contractor.
Though price should be the least of your concern as windows are a long-term investment, you should try to loom for the best value. Apex windows are vinyl, so they naturally have a lower price tag.
On the other hand, Renewal by Anderson has a wide range of premium window lineups, better material, and customization options. Considering everything. Renewal by Anderson windows will cost you more.
Which One Will Be The Best Fit For Your House?
As you can see, there are quite a few differences between Apex windows and Renewal by Anderson. After analyzing the differences, it's clear that each brand is meant for a separate customer base.
Apex windows are the best option for you if you are after the conventional benefits of vinyl and cost-effective options. On the other hand, if you are ready to open your wallet and want a variation that'll match your home and style, you should try Renewal by Anderson.
Frequently Asked Question (FAQ)
What is the best replacement window brand?
Quite a few brands on the market offer excellent replacement windows. So, saying which particular brand is the best can be a little tricky. But, if we compare the cost, longevity, design variation, and energy efficiency, Renewal by Anderson will surely be on top of the best replacement windows brand list.
What are apex Windows?
Apart from the brand Apex windows, one particular type of windows is also known as Apex. These windows are triangular and start at the roof, hence the name apex. These windows are great for ventilation and allow light to come inside freely.
What are apex windows made of?
Apex windows are made of vinyl. Vinyl might not be top of everyone's choice, but it's cost-efficient, energy efficient, and maintenance-free. So, if you want to look for something other than wood, Apex windows made from vinyl can be worth a look.
Are apex windows vinyl?
Yes, all the products under Apex windows are vinyl. This brand is one of the oldest and leading distributors of vinyl windows in the US today.
Final Words
That's a warp for today. I hope my comparison of Apex windows and Renewal by Andersen will help you determine the differences between the brands. As you have seen, both windows brands have their fair share of weaknesses and strengths in different sectors.
So, you must ask yourself which sector you prioritize and choose a brand. But no matter which brand you choose for your new home or renovation, both brands' windows will satisfy your need and last for years.