Investing in windows is once in a lifetime thing, isn't it? That's why we've devised the best two in a comparison format—Wincore and Andersen Windows to give you a clear distinction between the two.
Wincore Windows beats Andersen windows in being the affordable one. At the same time, Andersen beats Wincore in Casement windows by incorporating exclusive features.
What else have these two to offer? Let's check the discussion out to find the best one-
A Brief Comparison Table
| | | |
| --- | --- | --- |
| Specifications | Wincore Windows | Andersen Windows |
| Size and Style | Single Hung, Double Hung, Casement, Picture, Bay & Bow, And Geometric Shapes. | Awning, Casement, Double Hung, Single Hung, Gliding, Bay, Bow, Picture, and Specialty Shape Windows. |
| Frame materials | Vinyl, wood, and fiberglass. | Wood, Fiberglass, and Fibrex. |
| Hung windows | Double and single hung | Double and single Hung |
| Casement windows | Moderate selling casement | Bestselling casement |
| Awning windows | Not Available | Available |
| Pricing | Lower | Higher |
Differences Between Wincore And Andersen Windows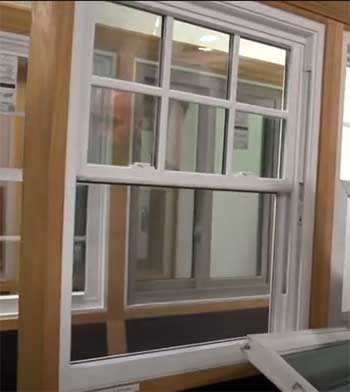 When it comes to sizes and styles, Wincore windows have many.
Like- Single-hung, double-hung, casement, picture, bay & bow, and geometric shapes.
One of the unique ones is their geometric windows. In this kind, you'll have no operating sash.
They've around 14 different shapes which can be paired, and forming a fantastic outcome is possible.
My personal favorite is the Gothic shape, which enhances the room when paired with another shape of windows.
Whereas, if we look at Andersen windows, the size and styles are -Awning, Casement, Double Hung, Specialty Shape Windows, etc.
Among them, the specialty shape windows are an option where you can choose from various atypical shapes. That also includes elegant arches, striking angles, etc. You can enhance the character of your home by just pairing it up with some other windows or using it alone.
Wincore windows material is Vinyl, wood, and fiberglass. Well, if we begin with vinyl and wood windows, it's extremely energy efficient. They're made up of polyvinyl chloride, so it's moisture-resistant.
But unfortunately, wood windows can expand in response to adverse weather, so think wisely.
Moreover, if we talk about fiberglass windows, choosing them is a good option as they're highly weather resistant and tough to damage. Plus won't warp in heat. 
Whereas Andersen windows frame material doesn't have vinyl in it. But they're made of wood, fiberglass, or fibers.
Fiberglass and wood are excellent options, and so is Fibrex, as its durability is unmatchable. Because even if it's used in the most extreme climates, it can last up to 35 years.
There is significantly less chance of mold, mildew formation, decay, or rotting.
Wincore windows single-hung has optional low E glass with Argon gas which helps to balance the temperature of a room in winter and summer.
Moreover, other than the traditional box spacers, it has a spacer system with a U-channel design that is ultimately more efficient. That U-channel helps to maintain even indoor temperatures too.
Even the windows have an operable sash which enables them to slide easily due to the force coil spring balance system.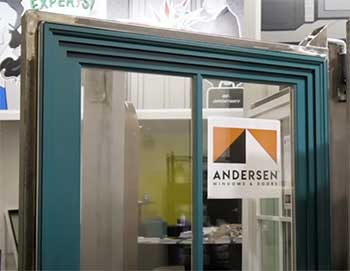 Moreover, their double-hung windows have a vent latch which will give your room partial ventilation on a hot summer day.
Plus, Windows have bottom sash tilts, so you can easily clean it at home.
Other than the Wincore windows, Anderson windows have double-hung windows too.
You can have an operating sash that can be moved up or down; thus, in adverse weather, you can enjoy both top/bottom options.
Even their single-hung windows have an operable lower sash. Each has the option for easy cleaning from inside the home. As they remain flush with the wall, it is also ideal for patios and walkways.
The material being used here is Fibrex which is double times stronger than Vinyl. Moreover, their wood has a protected aluminum exterior.
Last but not least, enjoy custom coloring interior woods and stains with Anderson's windows.
Wincore Windows have casement windows that have frame profiles so that the windows have strength and rigidity.
Moreover, these windows have a heavy-duty hinge sash which helps to balance the sash whenever it is tried to open securely.
Plus, Wincore windows crank handles don't even bother you! As it remains folded down and nests when it's not being used.
Whereas Andersen Windows are hinged on the side and can be opened to the left or right, which allows you a full ventilation opportunity.
Andersen casement windows give excellent protection from water damage. Plus, it's weather resilient and has a wide array of style options, making it again one of the best-selling casements.
Along with that, the triple pane glass options give these casement windows extraordinary energy efficiency. However, Anderson's casement windows have many options that will blow your mind!
Andersen windows have awning windows known as the most energy-efficient windows, which have a firm weathertight seal when closed.
These kinds of windows when hinged on the top and open outward from the bottom, these kinds of windows give excellent ventilation and protection from the rain.
Most of the time, it's placed in a higher position on walls to maintain privacy. Or sometimes large stationary windows so that you can have a distinct view.
But unfortunately, Wincore windows have missed the opportunity as they don't have such a window option.
Wincore window prices are considered at the mid-level for vinyl windows. But in comparison to vinyl windows, other materials are a bit higher.
Whereas the Andersen window series have different prices, which with each price tier, offers the customers more excellent quality features.Such as, if you purchase the 400 series, it would cost more than the 100 series.
Which Windows To Buy?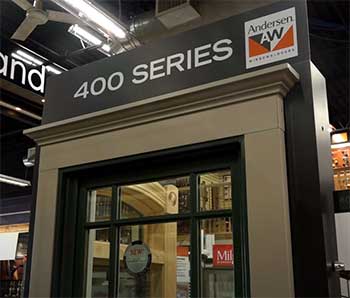 Well, both of the windows have different options.
First, you need to look for which criteria are ideal for your house.
Secondly, look for the features.
As if you purchase a single hung, it has the optional low E glass with Argon gas that allows you to balance the temperature according to the weather.
Whereas, if you purchase Andersen's casement, it has more extraordinary weather-resilient features.
Thirdly, you should look for the frame materials as they will discuss the window's durability. And it'll help you to understand the features too.
And lastly, the pricing option, if you want a budget-friendly Wincore Windows, with its versatility, can be your savior.
Frequently Asked Questions (FAQ)
Are Wincore doors any good?
Wincore doors are a good one as they have high performance, high R-value, and an energy star label for high-level energy efficiency properties.
Where are Wincore windows made?
They are made in Swainsboro, GA.
Who owns Wincore?
Rick Barton is the president of Wincore windows.
How long have Wincore windows been in business?
Wincore windows have been in business since 2007.
Conclusion
Finally, it's time for us to end our article here. Thanks for being with us till the end. We hope the article Wincore windows Vs. Andersen has been able to help you to distinguish which one to choose.
A prop tip for you would be to choose what your house demands. Once again, it's a one-time thing, and your home deserves the best.
Good luck!