You might be wondering if you should purchase ViWinTech vinyl windows or Pella's multi-material ones. While it's your discretion, details on both windows will help you pick the right one.
Read my ViWinTech vs. Pella review to find out the best windows for your home.
Whether looking for new construction windows or replacement ones, finding the best option can be intimidating; that's why I will show you comparisons between the two best window brands available.
So, let's take this show on the road.
A Quick Comparison Table
Here is a quick comparison table between ViWinTech and Pella windows:
| | | |
| --- | --- | --- |
|                  Aspects                | ViWinTech | Pella |
| Material | Vinyl | Vinyl, Wood, And Fiberglass |
| Product Line | More Product Lines | Fewer Product Lines |
| Special Feature | Heavy-Duty Weatherstripping | Tailor-Made Windows |
| Quality & Durability | High Quality & Durable | Superior in Quality & Durability |
| Warranty | Limited Lifetime Warranty | Limited Lifetime Warranty; 10 Years Transferable Warranty |
| Price | Less Costlier | Costlier |
In-Depth Comparison Between ViWinTech And Pella Windows
You have gathered some basic ideas from the comparison table. But that's not enough to make the right decision. You need to know more comparative details between these two brands. 
Here are some key differences between ViWinTech and Pella Windows: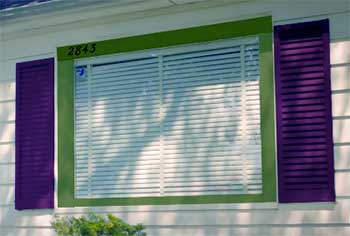 The term windows materials refer to frame materials and glass materials.
As we already know, ViWinTech produces windows from only one material.
That is vinyl. However, they offer various glass options.
You can choose between Emax and Emax Plus high-performing glasses, including tempered glass, tinted glass, and obscure glass.
On the other hand, Pella makes window frames using vinyl, wood, and fiberglass. Besides, their glass option includes Advanced Low-E Insulating Glass, AdvancedComfort Low-E Insulating Glass, Sundefensetm Low-E Insulating Glass, NaturalSun Low-E Insulating Glass.
Besides, it also offers Tempered Glass, Obscure Glass, Tinted Glass, STC Glass, Laminated Glass, etc. Pella is different than ProVia windows in this regard as well.
Both ViWinTech and Pella have a lot of product lines for new construction and replacement window in their portfolio.
ViWinTech's new construction windows series are 2100 Series, 1150 Series, Casement Series, Bay & Bow Windows, Garden Windows, and Specialty Windows.
In the case of replacement windows, you can choose from 6000 Series, 2000 Series, 1000 Series, and s Casement, Bay & Bow, Garden, and Specialty windows. On top of that, ViWinTech offers another series called Shoreline Collection.
On the contrary, Pella has 10 product lines for its new construction and replacement windows.
They are Pella Reserve Traditional, Pella Reserve Contemporary, Pella Architect Series Traditional, Pella Lifestyle Series, Pella Impervia, Pella 250 Series, Encompass by Pella, Pella Hurricane Shield, and Pella Defender Series.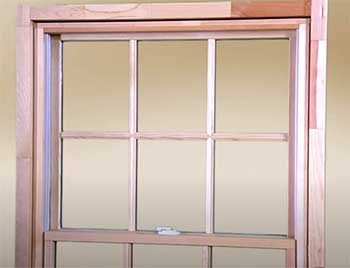 ViWinTech windows come with fully welded frames and sash corners, making them strong and durable.
Its solid vinyl frame will protect your windows from rotting, rusting, cracking, peeling, etc.
With positive interlock, these windows will ensure you are secured in your home.
Besides, its heavy-duty weatherstripping will ensure protection against water and air infiltration.
On top of that, ViWinTech windows are low maintenance, and its patented frame designs are durable and long-lasting.
In contrast, most Pella windows are tailor-made to fit your house's specifications. All these windows are meticulously designed. Plus, you can choose between traditional and contemporary window designs.
You will find Pella windows simple yet sophisticated. The high-quality frame and glazing materials make windows solid and durable. They will protect you from any outside harm.
Both ViWinTech and Pella are top in their league for quality and durability. But Pella windows offer better quality and material. Plus, they are also longer lasting than ViWinTech windows.
Pella's sturdy materials are of superior quality to ViWinTech's vinyl ones. But make no mistake, ViWinTech also produces high-quality windows. Just not better than Pella.
Warranty is an essential factor for any window. You can sleep well at night knowing that your windows have a more extended warranty period.
ViWinTech offers Lifetime Limited Warranty for all its windows. On the other hand, you will get a Limited Lifetime Warranty with 2 years of free servicing and 10 years of transferable warranty for all Pella windows.
ViWinTech Shoreline Collection windows start at below $300. You will get 6000 series for around $850. On the other hand, lower-end Pella windows start from $350 and go all the way up to $1000 for higher-end windows.
So, we can see Pella windows are costlier than ViWinTech. But they are superior in quality too.
Which Window Brand Is Best For You?
From the above discussion, it is already clear that Pella windows are better than ViWinTech Windows. So, I suggest you go with Pella windows.
Pella windows might cost you higher than its counterpart. But look at what you'll get; they are better in quality.
Plus, you get to choose between more frame and glass options. On top of that, Pella also offers more inside and outside color options.
In addition to all these, Pella offers a better warranty and service for its windows compared to ViWinTech. So, Pella will be the right choice for you, be it new construction or a replacement window.
Frequently Asked Question (FAQ)
Are shoreline windows Any Good?
Shoreline Collection Windows are a product line under ViWinTech. These windows offer great value for money. The quality of Shoreline windows is pretty good in terms of their price.
Why are Pella windows better?
Pella windows are better for their superior features and quality. You will get better protection against harsh weather with these windows. Plus, they are also better at noise reduction.
Does Pella make their own windows?
Pella makes custom windows for buyers. Most of their windows are custom-designed with the exact specifications of buyers' houses. You can choose between different materials in frame and glass.
Which windows are best for home?
Casement windows are the most common windows for homes. People widely use these windows in houses because they offer better sealing against weather and noise.
Final Thoughts
We all know the importance of windows. They protect our home from outside noise, dust, and weather. A good quality window has so much to offer. It helps your house's climate control run efficiently.
I'm glad that you found my ViWinTech vs. Pella review. Now you know which window you should go after. So, go ahead and purchase it.