Ready to set the whole mood and scene of your house?
To be honest, it won't be possible to bring the entire picture together if you don't have the best set of windows. So, you need to rule out flimsy windows that you opt for right off the rack.
Thus, we're here to talk about the ultimate countdown between Pella and Viwinco windows. We'll analyze their key features so you can choose the most suitable brand.
Let's dive in!
A Quick Comparison Table
Come and take a quick gander at the table below, which illustrates some of the notable differences between both brands.
| | | |
| --- | --- | --- |
| Specifications | Viwinco Windows | Pella Windows |
| Material | Vinyl | Vinyl, fiberglass, wood |
| Quality & Design | Standard quality, modern and antique designs | Top-notch quality, modern and simplistic designs |
| Durability | Average, standard durability | Above average, high durability |
| Cost | Expensive | Affordable |
| Service | Great warranty program | Great customer support |
Key Differences Between Pella And Viwinco Windows
Now, you can't expect to get the entire picture just by skimming through the list. Therefore, in the following sections, we will discuss noteworthy features of both products, so you can pick which is best for you.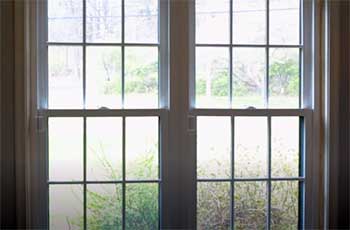 Materials play an enormous role when investing in windows, especially when the weather and region you live in comes into consideration.
Viwinco windows specialize in vinyl windows with twice as much material, sash, and frame as it's dedicated to coastal environment settings.
Moreover, the manufacturers also utilize tempered glass and sturdy panels to complete the look.
On the other hand, Pella specializes in vinyl, fiberglass, and wooden windows, including extruded aluminum exteriors for outstanding sturdiness, durability, and protection against harsh weather.
To be fair, both companies have a magnificent line of windows with top-tier range variations. They come ready to impress the weather with their moist, heat, and water-resisting properties.
However, the vital distinctions come from their design and quality range.
Viwinco windows offer vintage and modern windows ranging from S-series, OceanView, Cambridge, and Edgemont selections. These variations provide energy efficiency, strength, UV protection, durability, and classic period-era designs.
But what about Pella? Well, Pella focuses on their aluminum creations to deliver top-notch durable, and robust windows.
Moreover, their windows are also impacting and sound resistant. When it comes to Pella's design range, you can rely on them if you're looking for simplistic and modern designs to mesh well with homes of the new era.
It will be a low blow if you rule out considering the durability of the window set you ultimately own. The good news is none of these window brands lag in durability.
Although, customers seem to rave about Pella and its robust construction due to the aluminum structure. Their window bodies have a more refined finish with a rigid exterior.
In contrast, Viwinco also has standard durable qualities and illustrates them through their weather-resisting capacities. In any case, Pella still wins this round as they manufacture windows for the long run without sacrificing quality.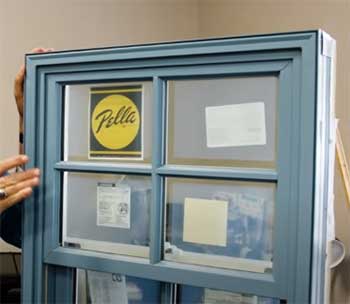 This has to be the most crucial factor for any customer.
In this section, we will break down the costing for both windows so you can judge which set will fit your budget best.
Pella window sets start at approximately $100 and can work their way up to $1000.
The most people spend on them is about $300 to $400, with their vinyl series being the best sellers.
In retrospect, Viwinco windows start at $35 – $60 per square foot but can work up to a few thousand dollars when bought in sets. Even though their starting prices are around $300, the rate can quickly stack up as the number of windows increases.
Last but not least, let's talk about their after-sales and support services. Luckily, both Pella and Viwinco emphasize greatly their warranty programs.
Both companies dedicate their energy and time to bringing products with top-tier lifetime warranties and longevity promises.
Which One Will Be The Best Fit For Your House?
So far, we've discussed all the essential aspects and features of the contenders. Now it all boils down to your preference. What did you decide? Let's make it a tad bit easier for you.
In all honesty, both brands have an enormous range to pick from, which is a huge plus for homeowners. However, just like the rest of us, it could come down to the pricing in the end. Hence, you can go with Pella windows if your priority is affordability.
However, if you're pretty specific about your design choices and don't mind the extended budget, you can opt for Viwinco windows. Here is a plant tour of them.
Additionally, suppose you'd like to rely on users and customer reviews; in that case, you will find that Pella windows are much more popular due to their high durability, vast selection, and affordability.
Frequently Asked Question (FAQ)
Which windows are best for home?
Generally, casement windows are considered the best additions to homes due to their super tight window seals. Moreover, casement windows work best for ventilation and to let in cool air for better circulation.
Where are Viwinco windows made?
The renowned Viwinco windows are manufactured in Morgantown, Pennsylvania. The entire facility in Pennsylvania specializes in in-house windows and door productions.
What are the most cost-effective windows?
Users believe that vinyl windows are the most cost-effective as they're not only affordable but are incredibly easy to maintain as well. Another affordable option is aluminum windows with robust construction and highly durable features.
Is Pella windows a good brand?
Pella is a well-renowned and respected brand that was established in 1925. They have high demand due to their aesthetical, energy-efficient, affordable window range.
Moreover, their window construction and design are extremely robust and long-lasting. Pella has a wide range of windows, including fiberglass, vinyl, and wood.
Final Words
So, have you made up your mind yet?
We bet you did! In our extensive Viwinco windows and Pellareview, we've tried to elaborate on every similarity and distinction based on cost, features, and other pivotal aspects so that you can make an informed decision.
Here's one last tip for selective buyers; don't purchase a brand without prior research and through salesman persuasion. It might very well lead to a faulty investment and a lost opportunity to own something magnificent!