A blender practically keeps a functioning kitchen together. Vitamix blenders like E520 and 5200 are some of the most popular blender choices overall.
E520 is smaller, has presets and programs that are harder to clean, and is more affordable. 5200 is more versatile, has greater capacity, doesn't have presets, and is slightly pricier.
When it comes to blenders, Vitamix is pretty much the undisputed king. There are lots of Vitamix blender models like E520 and 5200, but which one should you go for? Here's a detailed comparison to help you decide.
A Quick Summary of The Comparison
| | | |
| --- | --- | --- |
| Feature | Vitamix E520 | Vitamix 5200 |
| Build and specs | Smaller container, more automated options, noisier | Bigger container, no automated options, less noisy |
| Performance and convenience | Less versatile, harder to clean | More versatile, easier to clean |
| Price and availability | Affordable, harder to find | Slightly pricey, easy to find |
Key Differences Between Vitamix E520 And Vitamix 5200 Blenders
Build and specs, performance and convenience, price, and availability are the major differences between E520 and 5200.
Here is how these differences work out in both models.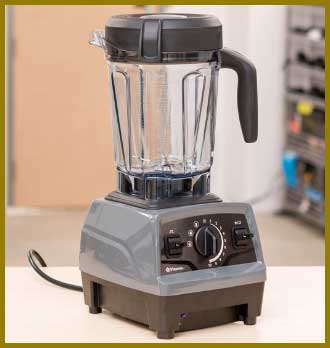 Almost all Vitamix blenders are versatile and have strong specs.
The E520 model comes with a smaller capacity container and has more presets and options.
Unfortunately, it is also noisier. The 5200 model comes with a slim and tall container, doesn't have any preset but is quieter.
E520 is made to fit in any household kitchen.
Most of the time regular households don't prepare big food batches, that's why this model comes with a smaller 48oz container.
Good thing is, you can buy containers separately in case you need a bigger one.
The biggest difference between E520 and 5200 is the automated option. E520 prioritizes hands-free and walkaway benefits with its presets. It has three presets for hot foods (like soup), frozen foods, and regular smoothies.
If you're in a hurry, you can just press one and let the blender take the wheel.
Another big plus for E520 is its pulse option. You can easily make chunky blends like sauce without manually pressing the buttons every three seconds. Press the button and you're free to do other things while it prepares your food.
But for all these plus points, E520 falls short in one department- sound. The blender is pretty noisy, it produces around 84 decibels while operating. That's a pretty big number compared to other models.
The 5200 model on the other hand is an all-rounder. It comes with a tall and slim 64oz container. Whether you're doing small food batches or big, this model has your back.
The tall container makes sure the ingredients stay close to the blade and blend them to perfection. The only problem is you'll have to do all of that manually.
Vitamix 5200 doesn't have any automated options or presets. The blender can do pretty much everything, sure, but you'll have to tell it what to do (and when).
Fortunately, the blender is pretty easy to operate and after a while, you get the hang of things. So the manual controls won't be too hard to operate.
Another plus point of the 5200 model is its sound level. This is one of the quietest Vitamix blenders you'll come around to. It generates around 64 decibels while operating which is pretty low compared to the E520.
Performance and Convenience
The E520 blender is less versatile and harder to clean. But it can fit easily on regular kitchen counters. 5200 on the other hand is much more versatile and easier to clean. But unfortunately, it can't fit on the regular kitchen countertop.
E520 has wet blending blades. You can make a work out of most of your wet ingredients with this. But if you're thinking of blending dry ingredients, you'll have to turn to a different container with dry blending blades. This limits the work potential of the E520 model.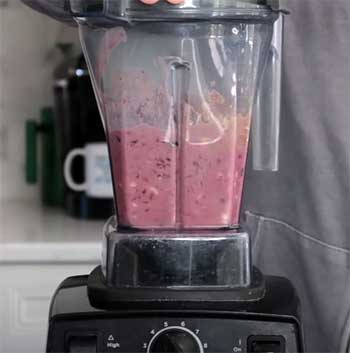 Vitamix E520 is also pretty hard to clean.
You have to clean it with soap and water and then sanitize everything twice.
Plus most of the parts and the add-ons aren't dishwashers safe.
Vitamix 5200 is the other name for versatility.
It can blend almost everything, thanks to its containers with both wet and dry blending blades.
This model is very popular for its nut butter blending, it whips out the smoothest nut butter texture possible. You can go for any ingredients (wet or dry) and this will blend them up for you.
5200 has a slimmer container than most blenders but it is pretty easy to clean. A little soapy water and a vinegar sanitizing cycle will get the job done. Sponging can be a little hard but that's about it.
Most of the parts and add-ons are dishwasher safe so you can save yourself some trouble there.
The E520 goes for around $350 in Best Buy and the 5200 goes for around $480 on Vitamix's official website. Unfortunately, E520 is harder to find. The 5200 on the other hand is pretty easily available.
Which One Should You Go With?
If you make smaller food batches and prefer automated options, the E520 is a good option. It is also more affordable, you'll just have to find the right place.
If you're looking for something more versatile, long-lasting and durable- the Vitamix 5200 is the best option for you. This model can pretty much take anything you throw at it, which is why even professionals use this.
Overall, Vitamix 5200 is the better choice here. But if you want something more affordable or low-key, E520 is a great choice too.
Frequently Asked Questions (FAQ)
Is the Vitamix E520 worth it?
Yes, Vitamix E520 is worth the price.
Is Costco Vitamix different?
Yes, slightly. They have lower price tags and combine old bases with newer wide containers to fit most kitchen counters.
Which series of Vitamix blender is best?
That depends on your cooking scale. The Legacy series is good for professionals, the E series is good for beginners and the One series is good for entry-level.
Why Vitamix 5200 is the best?
Vitamix 5200 is versatile in every way. It also has a strong motor and a decent price tag. That's why it is considered the best.
Final Verdict
Vitamix makes some of the best blenders in the business. E520 and 5200 are good examples of that. The winner for Vitamix E520 and 5200 blenders debate would be 5200 overall.
But if you're looking for something more basic or affordable, E520 is as good as any.