Are you thinking of renovating your house in a new way?
You might be planning to use Venetian plaster instead of traditional plaster, right? Well, you are not alone! Besides adding fancy designs, this plaster requires minimal maintenance and care. It is flexible and durable too.
But how will you find a reliable Venetian plaster brand? So many options are there. It is common to dive into the ocean of confusion. After in-depth market research, we have finally chosen a few best brands.
Don't stop until we finish to find your ultimate option!
Top Venetian Plaster Brands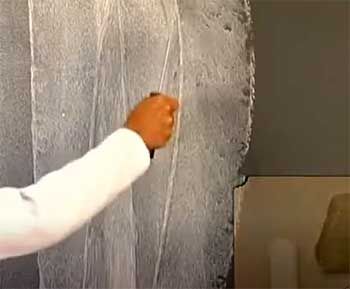 Let's check out the list of such brands first:
Vasari Plaster
Stucco Italiano
BioLime
Chalk Down Lime
Master of Plaster
Texston
Venetian plasters are highly durable, unlike traditional cement-based plasters. They are not prone to shrink and crack easily.
Plus, dust and grime don't sit over them. Cleaning Venetian plasters is simple too. The following brands are the top choice when it comes to Venetian plasters. 
Vasari is a reliable brand that was founded in 2003. It helped thousands of households with home improvements till now.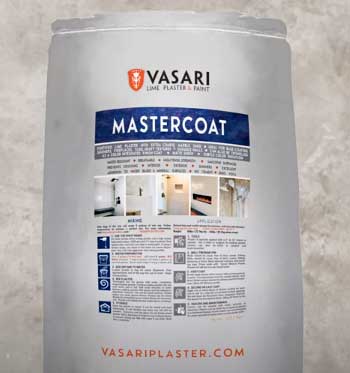 The company used authentic formulas to make the Venetian plaster.
This product requires a simple application. So you will not have to worry about maintenance.
The company provides custom matches to any color.
The plaster is versatile enough to use for various surfaces such as interiors, exteriors, and showers.
In addition, its effective formula is easy to apply even for DIYers.
Do you think Vasari Venetian Plaster is only suitable for residential projects?
NO!
The product comes with a superior formula, making it perfect for commercial purposes. Adding any architectural design will not be a concerning point.
Stucco Italiano is notorious for adding prettifying finishes to walls and floors. The brand started its journey in 1999 and succeeded in reaching its business in 30 countries.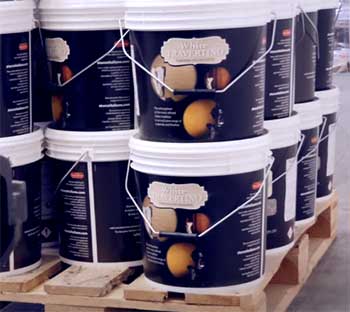 They use ecological materials to make Venetian plaster. 14 types of eco-friendly plasters are available.
Achieving attractive decorative finishes is what you love about this product.
Applying the plaster for different environments and styles seems easygoing.
 Love to add unique colors and effects?
No worries! Stucco Italiano offers various comprehensive color systems and plaster additives to make your project more realistic.
Their Venetian plaster is not 100% waterproof. But, the protective coating can perform well against mildew and condensation.
This natural-based plaster gives the walls enough scope to 'breathe' easily. It will not give any chance to grow bacteria and mold.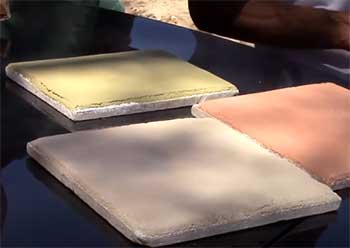 Regarding long-lasting structural protection, BioLime stands at the top list.
The brand used modified mortar technology to make the Venetian plaster.
It has excellent strength and workability in various weather conditions.
The manufacturer mainly uses marble-white quality limestone and geopolymer material to manufacture it.
You can apply the plaster to different brick masonry surfaces utilizing a trowel. It comes with a special adhesion power to remain stable on the wall surface.
BioLime offers various types of Venetian plasters, such as BioLime One-Coat, BioLime Brickrelief Bond, BioLime Finish, BioLime Bond Exterior and Interior, BioLime Scratch, BioLime Brown, BioLime Saltx Render, Etc.
Paul Reed founded Chalk Down Lime in 1996. This brand manufactures various building materials, including Venetian plaster. It offers both base coat and finishes coat options.
The manufacturer uses natural English lime and ultrafine silica sand to make the Venetian plaster. This combined breathable material allows moisture to escape easily. Hence, you don't need to be concerned about damp problems.
Instead of regular sand, the manufacturer utilized ultrafine silica sand to reduce the massive density and increase the normal consistency.
You can get this product in 25KG and 100KG bags. Applying this plaster on soft and porous brick, stone, and masonry will be easygoing. Plus, it is available in a wide range of colors and textures to match your house style.
The journey of Master of Plaster began in 1994. They have a high reputation in the restoration and construction industry. The company manufactures Venetian plaster in the name of standard slaked-lime-based plaster.
Its restoration and veneer plaster formulations with special pigments make it stand out from other plasters. Master of Plaster uses top-quality marble dust and aged slaked lime to manufacture Venetian plaster. This makes the materials super soft and allows them to adhere well to the surface.
The brand offers a wide range of color variations to achieve unique hues and color depth. Its special pigmented formulation will add beautiful decorative wall creations. The way it creates extremely texturized aesthetics, and shiny finishes will surely grace your building walls.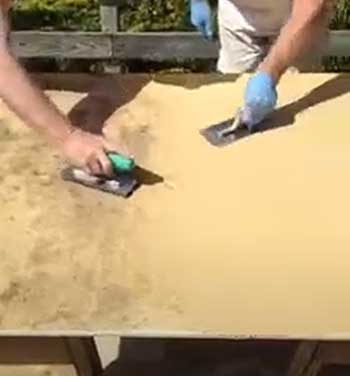 Currently, Marmorino and Antico are the two types of Venetian plasters that are widely popular globally.
Texston manufactures both.
The Marmorino Lime Plaster is made of lime putty, finely divided marble chips, and washed sea sand.
You can achieve a smooth, extreme sheen finish or a rough, matte finish.
The color variation ranges from highly burnished to mottled texture. It becomes strong gradually but doesn't stop gaining strength.
On the contrary, Antico Lime Plaster has dolomite aggregate instead of washed sea sand. Its suede-like sheen looks so attractive. You can polish it to an increased luster.
This special Venetian plaster is perfect for using residential and high-traffic commercial projects. Its special formula allows you to achieve a single-based color or multiple colors with different shades.  
Frequently Asked Questions (FAQ)
What are the different types of Venetian plaster?
Venetian plasters come in three types: natural lime-based, acrylic-based, and gypsum-based.
Is Venetian plaster outdated?
Venetian plasters were first used 9,000 years ago, but they are still used in residential and commercial buildings for their decorative designs and stunning looks. 
Is Venetian plaster the same as plaster of Paris?
Venetian plasters require to be applied in thin layers, but Plaster of Paris is used in thicker layers. Plaster of Paris is harder Plaster of Paris.
What makes Venetian plaster shiny?
Venetian plaster contains tiny marble powders that make the finish highly shiny and uniformly polished.
Final Thoughts
So, which one do you think is the best Venetian plaster brand?
It is actually tricky to say unless you use them. That's why we recommend you order a small amount to test its result from your preferred brand. Once you are fully satisfied with the outcome, order it finally.
Make sure to consider your location and the type of wall surface your building has. Don't forget to hire a professional plasterer to get the job done. Unless you employ expert people, achieving top-quality results will not be easy.