United and Pella windows are well-known names in the regional and nationwide markets. Granted, Pella is more popular but United also deserves your attention.
However, you can install an integrated security sensor with your Pella windows separately sold by Pella for better safety. But no such sensor is available for United Windows.
Let's explore what more they have to offer.
A Quick Comparison Table
Here is a quick comparison table between United Windows and Pella windows:
| | | |
| --- | --- | --- |
| Aspects | United Windows | Pella Windows |
| Material | Vinyl, Aluminum | Vinyl, Wood, And Fiberglass |
| Product Line | 9 Available Product Lines | 10 Available Product Lines |
| Special Feature | Comes With Bold Bevel & Modern Sightlines | Tailor-Made Windows |
| Available Design | 11 Available Design | 9 Available Design |
| Warranty | Limited Lifetime Warranty | Limited Lifetime Warranty; 10 Years Transferable Warranty |
| Price | $300 to $1300 | $500 to $1200 |
In-Depth Comparison Between United And Pella Windows
It's time to know more comprehensive differences between these two brands. So, here are some key differences between United Windows and Pella Windows: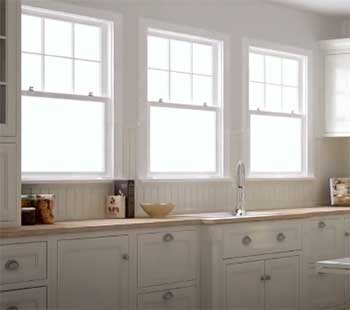 Windows materials generally mean the frame materials. But a window is almost 80% glass.
So, it's essential to know about the available glass options with a window.
United Windows are made of two materials- vinyl and aluminum.
You will get various styles of vinyl and aluminum-made windows from United Windows.
However, the manufacturer offers various types of glass options with these windows.
LowE-2, LowE-2 Solar, LowE-3, LowE-4, etc., are the insulated glass available with these windows. Besides, you will also get Obscured, Tempered, Tint & Wire glasses from United Windows.
On the contrary, Pella offers various window frame materials, such as vinyl, wood, and fiberglass. Moreover, its glass option includes Advanced Low-E Insulating Glass, AdvancedComfort Low-E Insulating Glass, Sundefensetm Low-E Insulating Glass, and NaturalSun Low-E Insulating Glass.
On top of that, you will also get Tempered Glass, Obscure Glass, Tinted Glass, STC Glass, and Laminated Glass from Pella.
United Windows' new construction line has 6 windows series, including 5800, 6000, 9600, 3800, 3900, 6000, and 9600. And the new construction line has 3 windows series, 7400, 6000, and 9600.
In contrast to United Windows, Pella has 10 product lines for its new construction and replacement windows.
They are Pella Reserve Traditional, Pella Reserve Contemporary, Pella Architect Series Traditional, Pella Impervia, Pella Lifestyle Series, Encompass by Pella, Pella 250 Series, Pella Defender Series, and Pella Hurricane Shield,
United Windows offers a bold design and stylish designer frames. In addition to modern and clean sightlines, you will get excellent performance from all its windows. Most importantly, these windows are meticulously designed.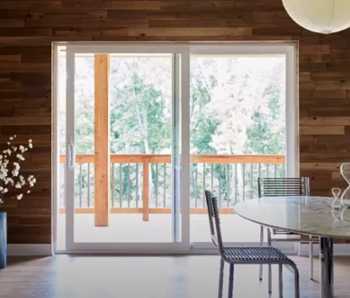 These windows are pretty good in thermal protection. Their U-factor is 0.28, and SHGC is 0.32.
The ¾ inches of the warm-edge spacer and various insulated glass complement their energy efficiency.
In contrast, most Pella windows come tailor-made to fit any house's specifications.
These windows are very detailed and have sophisticated designs.
You can choose between contemporary and traditional window designs based on your house style.
Pella windows are simple yet very detailed oriented. With sturdy construction, they can protect you from forced entry and any harm.
On top of that, the high-quality frame and glazing materials make them solid and durable. Not to mention, they are thermally insulated and energy efficient.
You will get 11 types of windows from United Windows. They are Single Hung, Double Hung, Picture, Casement, Awning, Combination, Hopper/Basement, Garden, Slider, Bay, and Bow.
On the other hand, Pella offers Casement windows, Single-Hung, Double-Hung, Awning, Sliding Windows, Bay & Bow Windows, Picture Windows, Specialty Windows, and Custom Windows.
Warranty is a crucial aspect of windows. That's why every manufacturer tries to give a better warranty with their windows. United Windows provides a Limited Lifetime Warranty with its windows.
In contrast, Pella offers a Limited Lifetime Warranty with 2 years of free servicing and 10 years of transferable warranty for its windows. So, Pella's warranty seems better than United Windows.
Price is something you will definitely look for while buying windows. United Windows is known for its value-for-money windows. You will have to spend around $300 to $1300 for its windows.
On the contrary, lower-end Pella windows start from $500, and the higher-ends range around $1200. Pella windows are a bit more expensive than that United windows.
Which Windows Will Be Best For You?
I've presented all the facts in front of you. Now it's entirely your decision which one you'll choose.
But if you ask my suggestion, I'll tell you to pick Pella windows any day. That's because Pella Windows is better than United windows in many ways.
Pella windows are more robust and versatile. They offer better performance, and most importantly, you will get better warranty coverage from Pella.
So, it would be best if you chose it without thinking twice.
Frequently Asked Question (FAQ)
Which is the best windows brand?
You will find many window brands in stores. But some of them have created a position in the market with their quality, performance, and service. Among the best window brands, Andersen, Pella Marvin, etc., are on the top.
What windows are as good as Pella?
You can only compare the best window brands with Pella. Andersen is considered to be the closest competitor of Pella. That's because both Pella and Andersen offer high-quality windows and good customer service.
What is the most affordable window company?
Affordable price is the competitive advantage for many window brands. They offer products at a lower price than other brands. Champion Windows, United Windows, Castle Windows, etc., are such brands.
Who owns United windows and doors?
United Windows is known for its affordable lines of windows and doors. This window and door manufacturer is owned by United Window & Door Manufacturing Inc. It's headquartered in Springfield, NJ.
Final Thoughts
Now that you know everything about United and Pella windows, I don't think you will ever face any issue choosing the right window. Make sure you give your home the best makeover by using Pella windows.
They are stylish, energy-efficient, and very sturdy. What else could you ask from a window? Talk to a professional if you need further confirmation.
Good luck!