Trim-A-Slab is a concrete joint filler made from flexible PVC with UV inhibitors. It is a removable, replaceable joint filler that is easy to install by hand and longer lasting than liquid sealers.
On the contrary, Sikaflex is a self-leveling liquid concrete joint filler with certain limitations.
As far as concrete joint filler is concerned, people mostly go for two types of products. They either choose PVC-based Trim-A-Slab or polyurethane Sikaflex liquid sealer. But which of these two products is worth your consideration?
Here, I will compare them and try to find out.
A Quick Comparison Table
| | | |
| --- | --- | --- |
| Specifications | Trim-A-Slab | Sikaflex |
| Product Type | Rubber-Like Concrete Joint Filler | Liquid Concrete Joint Sealer |
| Special Feature | Can Prevent Weed | Odorless & Non-Staining |
| Materials | PVC | Polyurethane |
| Installation | FAST & Easy Installation | Time-consuming Installation |
| Longevity | More Than 10 Years | About 10 Years |
| Warranty | 10-Year Limited Warranty | 1-Year Warranty |
| Price | Around $146 for 50 Feet | Around $28.23 For 29 Fl. Oz. |
Key Comparisons Between Trim-A-Slab And Sikaflex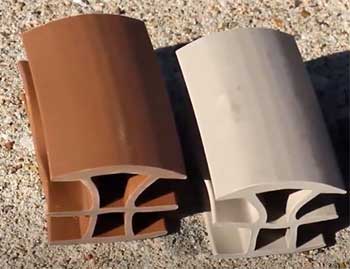 Both Trim-A-Slab and Sikaflex are concrete expansion joint fillers.
But they are made from different materials and work differently as well.
Trim-A-Slab is a removable and replaceable concrete joint filler.
This rubber-like expansion joint repair material is solid and is suitable for sidewalks, driveways, and patios.
On the other hand, Sikaflex is a liquid expansion concrete joint filler than comes in a metal bottle with a cone. It's excellent for small concrete joints and fillets and can be applied vertically and horizontally.
Also Read:
Differences Between Nylog Blue And Loctite Sealants
.[/su_noe]
Trim-A-Slab expansion joint filler comes in 5 sizes and 3 colors. You will get black, grey, and walnut color options. It prevents weeds, and you can remove it for wiring and landscaping. It can fill a minimum 1-1/8 inches gap and a maximum 1-5/8 inches gap.
You won't need any glue or the skill to install this filler. All you have to do is press in the gap to install it.
On the contrary, Sikaflex liquid concrete joint filler is odorless and non-staining. Plus, it is self-leveling. So, after application, it will level itself even with the edge of the surface. You can paint it with water, oil, and rubber-based paints.
Most importantly, it takes very little time to cure completely. It performs pretty well too. It creates good adhesion bonds to most construction materials.
Material is a crucial element for a product like a concrete joint sealer. You can say how strongly a product will work by looking at its materials. Trim-A-Slab is made from polyvinyl chloride or PVC material and has UV inhibitors.
In contrast, Sikaflex is made from polyurethane. You can use this product on more surfaces, including polyurethanes. It helps achieve superior wetting action as well. This elastic adhesive is dust and high-pick-resistant.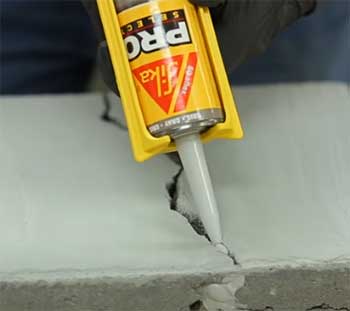 Installation is easier for Trim-A-Slab because you won't need any tools.
You can install it barehand, just by pressing it in the gap. This is a DIY project, and you won't need any professionals.
Besides, installation is fast, and you won't have to wait for curing.
Sikaflex, on the other hand, comparatively hassles to install. You have to bend down to the gaps and fill them correctly.
Ensure you have a pillow or something under your keens to protect them.
After application, you have to until they are fully cured.
Trim-A-Slab will last longer than Sikaflex. It's a flexible yet rubber-like solid filler. So it won't decay because of temperature, rain, or snow.
At most, it will shrink in length up to 3 inches per 10 feet after 5 years or so. Otherwise, this filler will give service for more than 10 years.
Similarly, Sikaflex is also durable and will last about 10 years. Although it's waterproof, it will wear off eventually because of the temperature, rain, and snow.
You will get a 10 times better warranty from Trim-A-Slab as it offers 10-Years Limited Warranty, and Sikaflex offers only a 1-Year Warranty.
However, the Warranty will cover any manufacturing defect and cracking in both cases.
For a 50 feet Trim-A-Slab, you will have to spend $146. On the other hand, you will have to spend $28.23 for 29 Fl. Oz. Sikaflex. So, Trim-A-Slab seems to be more expensive here.
Which Will Be Better For You?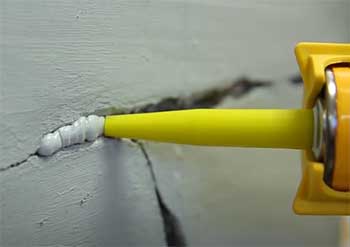 With some good sides to both products, coming up with a final choice might seem challenging.
But I would suggest you go with Trim-A-Slab concrete joint filler.
The installation process is the main reason you should go for this product. It's easy and simple.
Plus, you won't have to wait several hours until it's completely cured. 
Also Read:
Alternatives To Anchorseal
.
Frequently Asked Questions (FAQ)
What is Trim-A-Slab made of?
Trim-A-Slab is a press-in concrete joint filler for driveways, patios, and sideways. It is a replaceable, removable joint filler made from flexible PVC with UV inhibitors. It's a rubber-like filler that you can install by hand without using any tool.
What should I put between concrete slabs?
There are several ways you can fill the gaps between concrete slabs. You can either use an expansion joint or a liquid sealant. An expansion joint is a material that is placed in between the slabs to fill up the gap. It will protect the slabs and prevent them from cracking when they expand due to temperature.
Does Trim-A-Slab shrink?
Yes. Trim-A-Slab will eventually shrink in length over the years. For example, according to experts, it can shrink up to 3 inches per 10 feet after 5 years. But it does not lose flexibility and evolve off like liquid joint sealants. You will get a consistent result throughout its lifespan.
What is the best concrete joint filler?
The best-performing concrete joint sealers are made from three different materials. They are Silicone, PVC, and Polyurethane. Silicone is the newest and strongest concrete joint filler used in the concrete world. It is both flexible and durable, allowing the expansion and contraction of concrete.
Final Thoughts
As you can see, there's quite a bit of difference between Trim-A-Slab and Sikaflex. They are two different technology serving the same purpose. And Trim-A-Slab serves that purpose better than its counterpart.
It is more reliable and longer lasting. Plus, it's not permanent; you can remove it anytime, do wiring or landscaping, and put it back again. Nothing will give this much convenience except for Trim-A-Slab.