Don't you hate it when there is a sticky mess all around your home?
Tineco floor cleaner is an excellent solution for you to clean up that mess. However, this cleaner solution is a bit expensive, so not everyone can get value from this one.
So, if you are looking for a Tineco floor cleaner solution, I have you covered.
After going through a lot, I found some alternative solutions you can try out for Tineco floor cleaners. These will help you get rid of sticky mess from your home without spending money on the Tineco floor cleaner.
Let's get started then.
Tineco Floor Cleaner Substitute To Clean Your Home
Here's the thing you have to know before everything else, Tineco floor cleaner is an amazing choice for cleaning your home. It's a high-quality cleaner that provides excellent results for cleaning your home.
Still, I would say knowing about the alternatives will help a lot. Whether it's because you want to save up some money or you can't seem to find Tineco floor cleaner around you.
So, below are the things that you can try out –
Using A Mixture Of Water And Vinegar
One of the most common solutions you can try for cleaning your home floor is a mix of water and vinegar. It's a great solution for cleaning various items in your home, including your floor.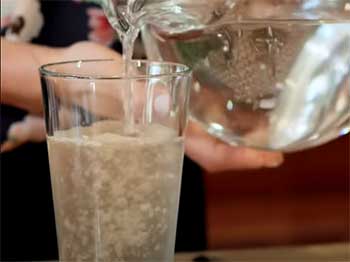 But you must ensure that the mixture maintains a proper proportion of both items.
You have to mix two parts of water with 1 part of vinegar. After putting them in a bottle or a container, you must combine them well.
Using a bottle for that purpose is best, as you can shake it to mix them up. You can add some essential oil to the mixture to make it even better.
Now, the trouble with this is that you can clean up a small area with this mixture. If you are thinking of cleaning the entire floor of a single room, you will need to use a lot of water and vinegar.
So, it's not the best idea to clean larger areas.
Baking Soda And Vinegar Blend
Another solution you can use is a blend of vinegar and baking soda. It's similar to water but can be more effective in cleaning tough stains.
Here, you will have to mix three parts of vinegar with one part of baking soda. Combining these two will give you a pretty strong cleaner for your floor. It's perfect for cleaning when there is too much odor.
Well, the issue with this one is similar to the other solution I discussed. You can't clean a larger area of your home with this cleaner. It's only suitable for cleaning particular parts of your floor.
Don't have baking soda or vinegar at home?
No need to worry at all. Because just having lemon and salt can also help you out right away. Although, it's not going to be as effective as Tineco floor cleaner or even the other solutions with vinegar or baking soda.
But I would still say this is a great alternative when you don't have anything to clean the floor at home.
I think almost everyone knows about bleach as a cleaning agent for the home. It's a very common floor cleaner, especially when you are dealing with bathroom floors.
And, of course, there is a downside to using bleach: the smell.
The smell can be annoying and doesn't go away for a while. So, this can be an issue with bleach as a floor cleaner.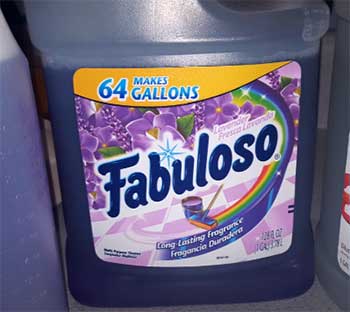 A great alternative product you can get for Tineco floor cleaners is Fabuloso floor cleaners.
It's a pretty high-quality cleaner and quite effective in cleaning floors. You will get good results from using the fabulous floor cleaner.
You can get this one if the availability of a Tineco floor cleaner is an issue.
Because of pricing, I have to say they are almost similar. So, considering all that, I have to say they are pretty alternative.
You can check out these solutions as an alternative to Tineco floor cleaner. These are some natural alternatives. But I am sure you can find alternative products other than Fabuloso floor cleaner.
Using Karcher Multi-Purpose Floor Cleaner
If you are not pleased with the Tineco Floor cleaner solution for any specific reason, you may want to look at this Karcher Multi-purpose floor cleaner.
It's a third-party brand that provides extra convenient cleaning because it is pre-concentered.
Use a cap of this solution inside your Tineco Upright Vacuum, and everything is good to go. There may not be something as easier as this alternative.
The cleaning ability of this masterpiece is excellent, and one can have it from Home Depot by spending a little money.
Hence, it's an excellent option when you don't want to use the Tineco Floor Cleaner.
Using Mr. Clean, A Good Alternative!
A super quality brand matches the effectiveness of the cleaning that Tineco provides at a very lower price point.
However, the considerable downside of this third-party brand is that it produces many bubbles.
Compared to that, the Tineco solution is exactly something you need when you want to produce fewer bubbles but gain extra cleaning.
However, you may want to explore other options when you don't want to use the Tineco.
These options may have a few downsides, such as Mr. Clean producing more bubbles but will do the job immediately.
If Tineco is not performing according to the expectations while removing the odors of pets and animals around your home, you may want to look at the Hoover Paws and Claws.
It is a multi-purpose Cleaning Solution that provides excellent cleaning and odor removal while keeping you within a minimum budget. It is suggested as a great alternative to the Tineco Cleaning Solution.
One can load this cleaner into the Tineco IFLOOR cleaner without facing any troubles.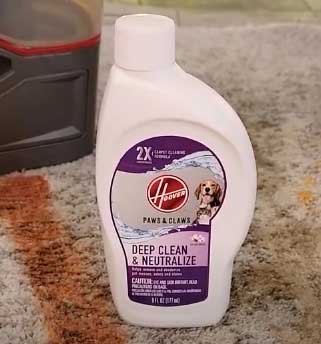 The Tank of IFLOOR cleaner may turn cloudy, which goes exactly what is being used as Tineco's solution.
By using it, the smell of those animals goes right away.
This masterpiece's price is very cheap, and it can be found at Walmart.
Also, instead of only a product to be used as an anti-smell cleaner, it works as an excellent product desired for all-around cleaning of your entire home.
Apply it as a better alternative to Tineco Cleaner, even if you don't own any pets in the house.
Consequently, it will help eliminate all the stains and molds from the house floors, tiles, and other parts where cleaning is necessary.
You'd be happier once you've considered this multi-purpose cleaning at the place of Tineco Cleaner.
Is Tineco Floor Cleaner Worth It?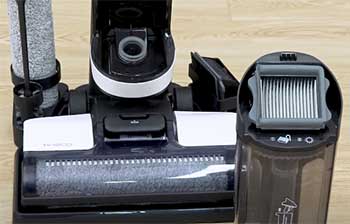 So, is it worth the money?
No matter how many alternatives you get, I would still say Tineco floor cleaner is a worthy option.
Because they are quite efficient and effective in cleaning results.
Compared to the alternative choices, you can easily clean the rough stains with Tineco floor cleaner.
Frequently Asked Questions (FAQ)
Can you use other cleaning solutions in the Tineco?
You may be able to use other cleaning solutions other than Tineco. However, it's not recommended. Because they will void the warranty manufacturers provide on Tineco. So, you won't get the warranty redeemed if anything goes wrong.
What floor cleaner can I use in my Tineco?
There are several types of concentrated formulas that you can get from Tineco themselves to use in your floor cleaner.
Can you use other cleaners in Tineco iFLOOR?
No, it's not recommended that you use any third-party cleaners on the Tineco iFloor. The issue is that they tend to bubble up too much and ruin the cleaner.
What can I use as a replacement for the floor cleaner?
You can use several things as a replacement for a floor cleaner. You can try vinegar, distilled water, dish soap, bleach, baking soda, alcohol, etc.
Conclusion
To sum up, the Tineco floor cleaner solution alternative can be helpful for urgencies. For instance, when you can find a cleaner or don't want to spend money on the cleaners.
While they won't be as effective as Tineco floor cleaners, you will surely get some value from them.
But still, if there is a way to get Tineco floor cleaner, I would highly recommend going for that. They are well worth the money you pay for them.
So, you won't regret using the Tineco floor cleaner instead of the alternatives.