Our prime question when purchasing a window is whether a window is durable enough to survive in adverse weather. Keeping that in mind, we've come up with two debatable ones for you.
 Sun windows and Pella windows window categories have diverse variations. Let's consider Pella windows which have "picture windows", but sun windows lack it. But in terms of pricing, Pella windows are way too expensive than Sun windows.
Other than these two fun exceptions, there are many more. Let's explore them together for better understanding-
A Quick Comparison Table
| | | |
| --- | --- | --- |
| Specifications | Sun Windows | Pella Windows |
| Casement windows | Two types available | Available |
| Picture windows | No | Yes |
| Weather resistance | Moderate | Extremely good |
| Fail-safe water management system | Yes | No |
| Exterior cladding | Extruded aluminum-clad exterior | Extruded aluminum |
| Pricing | Lower | Higher |
Basic Differences Between Sun Windows And Pella Windows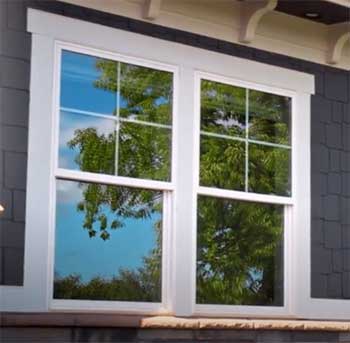 Sun Windows and Pella performance have some standard windows.
But among them, the Sun Windows has two types of Casement: Casement and Arch Top Casement, whereas Pella windows have Casement.
Let's check out the features to understand better.
Beginning with Casement of Sun windows.
The Casement comprises refined style and highlights that would beat any other products in the line.
They've maintained a plain profile of a sash exterior with mitered corners for a classic look. Along with that, the deep glazing enhances the entire look of it too.
Into this Casement, you'll have a powder coat exterior finishing. At the same time, the water management system will ensure its durability.
Other than that, the complete weather seal protection keeps your casement window intact like it was while buying.
Sun windows beside their Casement have Arch Top Casement Window, which has the same frame and sash design. But with an added touch-up, which is the addition of a radius or arched top.
What is better than this if you're looking for a casement window with an arched top frame? It has just the same features as the Casement.
But one added feature you can have is a sun-clad extruded aluminum exterior with a duralite glass spacer system.
However,
Pella windows have casement windows, too, but the traditional ones. But this one has weather-resistance properties.
All are made with wood which has natural and long-lasting beauty assurance. This classic, timeless style can be your alternative option for security and comfort.
With the contemporary and modern style according to your color, style, and shape choice, have a customized one for your room.
Are you looking for windows that do not open but assure incredible light? Pella Windows "picture" has that one in their window list.
The concept is without grilles and fixed picture windows that look like wall artwork. This styling innovation suits any tall place and enhances a place's beauty thousands of times.
All these windows are again made with wood but are exceptionally energy efficient. And unbeatable long-lasting beauty with better noise reduction.
Though Sun windows have various options, they need to catch up in having this one on their list.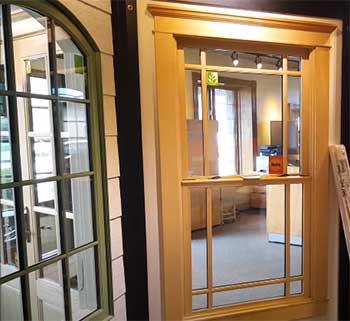 No windows are safe if they don't have adverse weather resistance features.
Keeping that in mind, both of the windows have ensured it.
Sun windows have air-infiltration performance.
That ensures a complete weather stripping and an air-tight seal of the sash so that no water entrance can occur during bad weather.
Well, our Pella windows have much to say regarding weather resistance.
Pella windows have tight weather stripping so that no air leaks or water enters to room.
Also, the impact-resistant glass keeps your glass intact and safe during a hurricane. Moreover, the insulating glass seals ensure safety too.
Both of the windows have much safety assurance for adverse weather conditions.
Fail-Safe Water Management System
Sun windows have a fail-safe water management system. This adds two levels of protection to your windows.
Due to it, the first protection layer ensures protection between the sash and glass. Even if, in years, gap formation is seen, a backup venting system is provided.
So that the insulated glass remains protected from seal failure and interior wood deterioration.
Such a fail-safe water management system option is unavailable in Pella windows.
Sun windows have extruded aluminum-clad exteriors. We know aluminum is highly resistant to weather effects that won't rust, rot or decay like other wood.
Due to this, your window will have outstanding strength and greater longevity due to the high-durability powder coat finish.
The same goes for our Pella windows too. It has low-maintenance exterior cladding, which is rugged aluminum placed firmly on wood sashes and frames.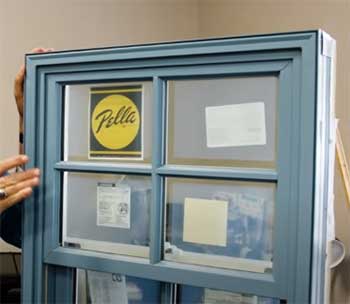 Regarding pricing, it makes the entire work more convenient as it helps you choose according to your budget.
Well, Pella windows are the most expensive ones, starting from $530 to $1750.
Their material which is wood costs more labor and materials.
But one of their sections, fiberglass, is cost-effective. However, sun windows are much cheaper than Pella windows.
Around $480 to $800, their range varies according to size, shape, and structure.
Frequently Asked Questions (FAQ)
Which windows company is the best?
If we start to make a list, the numbers will be at least ten. A few will be Andersen windows, Harvey, Pella, Marvin, Milgard, etc.
What is the best vinyl window brand?
Some top vinyl window brands are champion, castle, Andersen, Milgard, Pella, etc.
What are the best windows on a budget?
When budget is the issue looking for budget-friendly ones is ideal. Some are- Champion, Castle, and Andersen windows.
What is the most durable type of window?
The most durable type of window is fiberglass replacement windows. Due to their capability to beat extreme heat and subzero temperatures, they are known as the most durable. Such as Pella's fiberglass windows.
Conclusion
We've already come to the end of our Sun and Pella windows comparison. Though both windows have similar features, they've focused on distinctive features a bit more for their clients.
We've highlighted those and wrapped them up under a single handle. I hope this helps you to purchase the ideal one for your house.