PGT is awarded as the number one impact-resistant windows manufacturer in the United States. In contrast, Shwinco does provide you with excellent results. Both are great brands for windows and doors.
But their silent features may make a little difference.
Shwinco gives an excellent warranty of up to 30 years over its vinyl-constructed windows. At the same time, the PGT windows provide Vinyl as well as Aluminum, constructed windows.
They have millions of reviews and higher recommendations from many buyers. One can consider any of these brands depending on whichever is near to him.
A Brief Comparison Table
| | | |
| --- | --- | --- |
| Factors To Compare | Shwinco Windows | PGT Impact Windows |
| History of Each Brand | Shwinco came into the windows industry in 1986 in the panhandle of Florida. It's a widely known brand and produces excellent replacement windows solutions | PGT is recognized as the number one impact-resistant windows brand in the USA and came in 1996. It is more famous than Shwinco windows |
| Windows Styles | 9000 Impact Single Hung, 9050 impact Horizontal slider, 9000 impact fixed lite, 9500 casement/awning windows | Single Hung, Double Hung, Horizontal Roller, Awing, Casement, Picture, Architectural |
| Windows Material construction | Vinyl windows only | Windows made from Aluminum and Vinyl |
| Excellent Features | Hurricane resistant, Bomb resistant, Energy efficient, Noise reduction, Strong and durable, Extra Precision | Hurricane protection, Noise Reduction, Safety, Convenience, Energy savings |
| Warranty | Up to 30 years transferable warranty | 10 years warranty for frame finish and 1 year for cracking |
| Color Options and finishing | Provides less variety of colors and finishes | Provides more variety of colors and finishes |
| Recommendations To use | Best for replacement windows when you consider to sale your property | Best for replacement windows when you just have bought a house or constructed one |
Key Comparison of PGT And Shwinco Impact Resistant Windows
Shwinco and PGT are both highly recognized and reputable windows brands in the market today.
They have been working for years to bring everlasting windows solutions for most individuals or homeowners.
Shwinco first arrived in 1986, and since then, they have been manufacturing robust, energy-efficient, and better windows.
At the same time, PGT also doesn't leave you behind in providing quality and durability.
They are a part of PGT innovations, and the brand is highly reputed in the United States.
So, your investment will be in safe hands whether you'd go for the PGT windows or Shwinco windows.
Both brands have unique window styles depending on someone's needs and requirements. The PGT windows offer more structural designs, including single, double, awning, casement, and more.
In contrast, the Shwinco windows offer fewer styles. Still, all are considered reasonable and match one's needs whenever a customer comes to get the custom-made windows.
Windows Material Construction
When buying the best window for our newly constructed home or building, we look for specific construction windows and a specific material specification.
In that case, you will find differences between both brands. Shwinco windows are made only with vinyl which is everlasting, durable, and excellent.
On the other hand, the PGT windows offer two materials construction of the windows. These include Aluminum Windows and Vinyl Windows.
Therefore, you can choose an impact window for your home based on the material needs.
Both brands provide unique features in their windows products. These features include outstanding Hurricane protection, excellent energy saving, better noise reduction, and durability.
Shwinco claims that their vinyl-constructed windows are even bomb-proof.
The PGT claims that their customers experienced a significant reduction in their monthly electricity bill when they started using their impact-resistant windows.
Color Options and Finishes
As long as the Custom windows manufacturing option is there, you can ask for a particular window requirement from both brands.
It doesn't matter whether you have the PGT windows nearby or Shwinco; they will meet your unique desires for the windows and doors.
When it comes to using these windows for basic needs, a lot of buyers and contractors recommend using PGT windows if you've bought a new house or constructed it recently.
On the other hand, the Shwinco windows are recommended when you sell your house or property. But no matter when you use them, both provide excellent quality.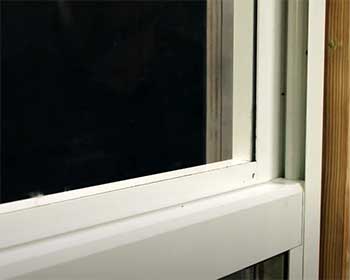 Comparing both brands' windows on warranty, Shwinco provides you with a 30-year excellent warranty.
They say that their windows and doors are returnable during this period.
In contrast, PGT windows provide you with 10 years warranty for the frame finish.
And they say that their windows are returnable for 1 year if there is any cracking or defects.
They still offer a limited warranty, but their windows are excellent and highly recommended.
Which Windows Brand Should I Choose?
The simple answer is whichever is near to you. Both windows brands are good, robust, durable, and demanding in the market. But as far as I know, PGT always comes before the Shwinco Windows.
However, if you choose the Shwinco, you will be blessed with 30 years of transferable warranty.
But with PGT windows, you can choose from two materials and avail more styles in windows. They have windows for everyone.
Frequently Asked Questions (FAQ)
What Is The Best Brand Of Hurricane Windows?
Pella and PGT windows are two top brands to get excellent Hurricane Windows.
Where Are Shwinco Windows Manufactured?
These windows are manufactured in Dothan, Alabama.
How Long Do PGT Impact Windows Last?
PGT claims their windows last for a lifetime. That's because the windows are highly durable, precisely made, and constructed with high-quality vinyl.
Are There Different Grades Of Impact Windows?
Yes, multiple grades of Impact Windows include 74-95 mph, 96-110 mph, 111-129 mph, and 130-156 mph.
Last Words
It doesn't matter whether you go for the PGT windows or Shwinco Windows; you'll get value for money. But in comparison, I am just too down towards the PGT windows because of their remarkable popularity.
PGT is considered one of the best Impact Resistant windows manufacturers in the United States.
Therefore, it's worth comparing the Shwinco and PGT Impact Windows to make a wise decision. And I know that you'll be in gain with both brands.
So, choose whatever makes you happy and brings more comfort to your house.