If you are looking for replacement windows, things like budget, energy efficiency, general appearance, and warranties will determine your choice. Among the leading replacement windows are ClimateGuard and Pella.
Pella windows have and exceed the ENERGY STARⓇ certifications in all 50 states. ClimateGuard, on the other hand, is made specifically with Chicago weather in mind.
How do they compare? All the other differences between the two-window brands will be discussed in the guide below:
A Quick Comparison Table
| | | |
| --- | --- | --- |
| Specification | ClimateGuard | Pella |
| Manufactured |   |   |
| Energy efficiency | Made for Chicago weather | Exceed the ENERGY STARⓇ certifications in all 50 states |
| Quality | Best quality for windy areas | High-quality, customizable windows |
| Climate Protection | Windows are designed to withstand strong winds and high temperatures | You can request the addition of reinforcements for climate protection. |
| Aesthetic Value | Their windows are aesthetically pleasing but cannot compare to Pella | Wide range of aesthetically pleasing windows |
| Affordability | More affordable | Quite pricey |
| Nationwide Availability | Available worldwide but widely used in Chicago | Available and approved in all the 50 states |
Key Differences Between ClimateGuard and Pella Replacement Windows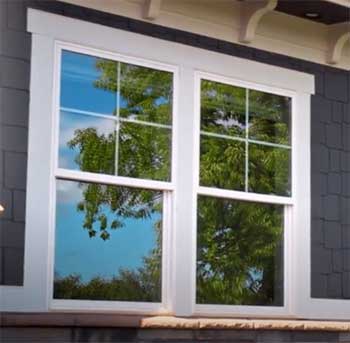 ClimateGuard and Pella are both green.
ClimateGuard is a window, door, and skylight manufacturer focusing on sustainability.
They are engineered perfectly for Chicago weather.
Pella offers high-quality windows, doors, and skylights for homes and businesses.
Pella windows have exceeded the Exceed the ENERGY STARⓇ certifications in all 50 states.
ClimateGuard and Pella focus on quality. Pella offers a variety of quality products that can be customized to your needs. It is known for having 100% color-match glass, which is difficult to find in the industry.
ClimateGuard also offers several custom options for window tinting and other services you can trust to give you the best quality possible in your home or office.
ClimateGuard and Pella strongly focus on a close relationship with their customers and strive to achieve perfection with their installation services.
 ClimateGuard is known for its expert window and door installation services. In contrast, Pella is known for its commitment to the utmost professionalism in its technicians, who are skilled in installing your new glass.
The result is an installation process built around the customer; there's no guesswork, just hard work, and perfection delivered by highly trained experts.
ClimateGuard utilizes the latest technologies in polycarbonate and insulating foam, as well as triple-glazed windows. Pella has also implemented new technologies designed to help keep your home cool during high temperatures.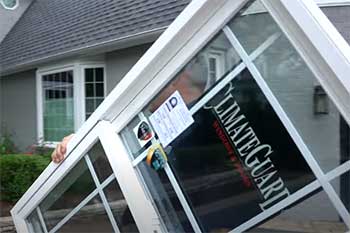 ClimateGuard and Pella offer a variety of products, including windows, doors, skylights, patio doors, and storm doors.
 Pella is a leader in the industry. It offers unique products, including its Solar Zone Collection, which provides solar glass to help reduce your heating and cooling bills while making your home more environmentally friendly.
ClimateGuard also offers unique window styles with their Energy Free Panels which use only one pane of glass with a glazing bar that adds strength without extra thickness.
ClimateGuard and Pella are known for their aesthetic value. With ClimateGuard, you'll find their products installed on homes across the country in various styles that look like they've always been there.
Pella products are known for their quality, high-quality designs, and are aesthetically pleasing to the eye.
ClimateGuard and Pella products are available nationwide and provide consistent quality across the country. Both brands pride themselves in offering preferred service to their customers and want to ensure they're meeting your needs no matter where you are.
For better performance, it is better to buy ClimateGuard windows if you live in Chicago. ClimateGuard windows are locally manufactured in Chicago for Chicago weather and style.
Both ClimateGuard and Pella offer competitive pricing. Pella offers a vast selection of products at competitive prices, making them an affordable option for your home or business.
ClimateGuard provides various products and services at affordable prices with custom installation options to meet your needs. Both brands will offer you the best experience for your money.
Which Replacement Windows Brand Is Better?
Both ClimateGuard and Pella windows offer a wide variety of windows that come in different colors and are customizable for improved efficiency. You can request the designs you want for your home from both brands.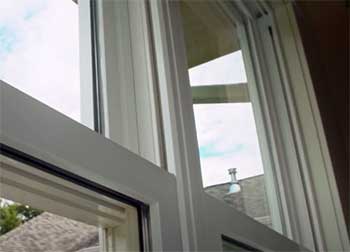 ClimateGuard and Pella's windows offer the best customer service from consultation to installation.
They also provide a lifetime limited warranty.
However, suppose you are looking to save on utility bills and enjoy high-quality energy-efficient windows that have exceeded ENERGY STARⓇ certifications in all 50 states.
In that case, Pella windows should be your windows of choice.
However, you will have to part with more dollars than if you choose ClimateGuard windows.
ClimateGuard windows are also energy-efficient windows that can be customized to customers' needs. The significant determinant is that they are made in Chicago with Chicago weather in mind.
This means they will perform better in Chicago than in any other state.
Frequently Asked Questions (FAQ)
What is the best window company?
Quality, energy efficiency, performance, and budget are factors used to determine if a window brand is the best. Various brands offer high-quality windows without breaking the bank. Some of these windows are discussed in the guide above.
Who makes the best windows for homes?
Castle windows are the most preferred home windows. They offer the best warranty for their products. Consult with your contractor on the best home windows in your local area.
Who makes the best double-hung windows?
Infinity, Marvin, Integrity, sunrise, and Andersen are some of the top double-hung windows. Other brands, such as Pella, also manufacture good double-hung windows.
What are the most economical replacement windows?
Aluminum windows are the most economical replacement, followed by wood and other materials that give a wood-like appearance.
Conclusion
Pella and ClimateGuard are some of the leading brands of many available brands that manufacture high-quality replacement windows. These two windows are made using different designs, materials, energy efficiency, and retail at different prices.
You can read all the differences in the ClimateGuard and Pella windows comparison above.
Both windows perform flawlessly, and you can ask for customization from the two companies. The big difference is that Pella windows are accepted in all states, while Climate Guard performs best in Chicago.