Screen porches are a great solution to keep your houses and closed spacious areas free from bugs, insects, debris, and other unwanted objects. The walls made of screens can provide extra privacy and protect areas from rainy weather.
But a lot of solutions are there. SCREENEZE and Screen Tight are the two popular brands. But people often wonder which one to choose between SCREENEZE vs. Screen Tight. 
Check this post to learn in-depth details about both of them.
Quick Comparison Between Screen Tight &  SCREENEZE
Want to have a quick overview? Check out this table. You can have a quick knowledge about both SCREENEZE and Screen Tight.
| | | |
| --- | --- | --- |
| Specifications | SCREENEZE | Screen Tight |
| Appearance | Good | Excellent |
| Color  | Bronze, White, Sand, Clay | White, Beige, Gray, And Brown |
| Performance | More durable and stronger | Averagely strong |
| Flexibility | Up to 150 square feet of installation at once | Only up to 40 square feet of installation  at once |
| Woods | Minimal amount of woods | A slightly higher amount of wood |
| Cost | around $28.95 per piece | around $24.99 per piece |
| Warranty | 10 Year Limited Warranty | 5 Year Limited Warranty |
In-depth Differences Between SCREENEZE And Screen Tight
Choosing the best Screen porch requires you first to learn all the important details about both products. As per your household requirements, you can then choose your preferred option.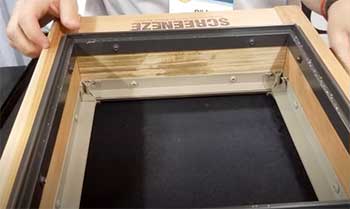 When installing any Screen porches for households, appearance is an important aspect that no one should compromise. After all, you want to make it look as good as possible. 
Compared to SCREENEZE, Screen Tight has an attractive appearance that can be compatible with many household structures.
However, you can customize both options in different ways to improve their look and make them suitable for your house.
Color is another notable point that many household owners don't want to compromise. Both Screen porches are available in four color options.
You can get SCREENEZE Screen porches in bronze, white, sand, and clay colors. Plus, a customizable color option might be available.
 You need to contact them, and they will let you know if your preferred color can be given. Otherwise, order the readymade colors.
In contrast, Screen Tight Screen porches are available in white, beige, gray, and brown colors. Choose an option that seems more appropriate for your home.
Though both Screen porches are strong enough to last for years, SCREENEZE is more durable than Screen Tight.
The reason is that SCREENEZE is made of higher-quality materials that can show reliable performance with minimal damage.
But remember to take care of them. Since they are directly exposed to external environments, various bugs, insects, and other things will make them dirty.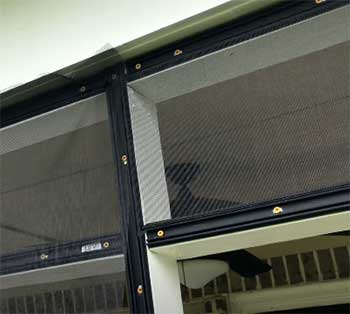 Choosing the perfect size based on your home is important when selecting Screen porches.
Choosing the wrong size will make you land in trouble.  
For a pretty spacious home that needs larger Screen porches, you can consider using SCREENEZE.
They are available for up to 150 square feet of installation at once.
This will make the installation task easier since you don't have to join several small Screen porches together to fit your specious household area.
On the contrary, if your home size is small or medium, choosing Screen Tight appears more appropriate. You can install up to 40 square feet installation at once.
Hence, you don't need to cut bulky Screen porches and spend more time installing them. Both options are suitable for their unique purposes.
A minimal amount of wood is needed to support and take a load of any screen porches. However, reduced woods will cover less space and increase visibility.
Since SCREENEZE doesn't include any Splines or Staples to make the design structure minimal, the overall structure is lightweight.
 So, it will create less pressure on windows or any other compartment based on installing it. Also, it doesn't take that much time to install.
On the contrary, Screen Tight has utilized more to install the entire Screen porch. But it has several advantages.
The unit features Hidden Fasteners that can hold the screens without any sign of looseness. This creates a wrinkle-free structure to improve the overall design.
Recommendations From Homeowners and Professional Builders
Usually, a variety of homeowners, handypersons, and professional builders recommend using the Screen tight systems for porch screens or more.
They are highly attracted to these systems because of their unique configuration. Contradictorily, the Screeneze has lower recommendations and is only used by a specific type of people.
That's why they both have a difference in their sales, and one can find out which one will suit better.
Judging both brands on their screening options, it looks like Screen Tight systems are more reliable than Screeneze.
That's because the Screen tight systems have a base attached to the porch structure.
There is another cap that mounts on top and comes in various colors. It is constructed with high-quality UV-resistant window-grade vinyl. With this system, you can remove the vinyl cap and snapped back in place when considering re-screening.
Compared to that, Screeneze offers no spline or changing technology that doesn't let you bother with patios, decks, and porch installation for screens.
Besides, the screens from this brand are nearly invisible, which gives your porches an excellent and crystal-clear appearance.
It is fairly easy and less time-consuming to install the Screeneze on the porch because their built-in screens are handy.
There is no need for a changeover and over again. However, the Screen Tight Systems are nevertheless difficult to install and give you much effort when you need to make replacements. That's why their installation is not that handy.
Comparing both designs, the color configuration is usual with both screens, but you should know that Screeneze offers a unique design admired by others.
Yet, they do not have such a great number of buyers.
Comparatively speaking, the design with Screen Tight Systems is decent but not stylish.
One of the prominent factors you should remember about Screeneze is that these are in bigger sizes.
Their installation is easier and made to cover more area while being applied on the porch.
However, you must know that Screen Tight systems are not that giant in size as compared to Screeneze.
Cost is one of the top leading points that no household owner can overlook. After all, you want to have the greatest value at a minimal price.
Compared to Screen Tight, the installation cost per piece of SCREENEZE is a little bit higher. You need to spend around $28.95 per piece of SCREENEZE.
However, it is worth the price you spend to install functional and high-quality Screen porches that can last at least a decade.
On the contrary, Screen Tight costs $24.99 per piece. If you want an affordable option, it can be a great choice.
It is a good rule of thumb to choose a product with a decent warranty period. If anything happens while using the product, you can get service from the company.
 SCREENEZE provides ten years limited warranty for their product after installation. But, you can't modify or include other brand items to install them.
This will void the warranty since they provide a warranty only for using their own branded Screen porches.
On the contrary, Screen Tight offers a five years limited warranty after installing the product. Considering its price, it is also good but not the best option.  
Which One Will Be The Best Fit For Your House?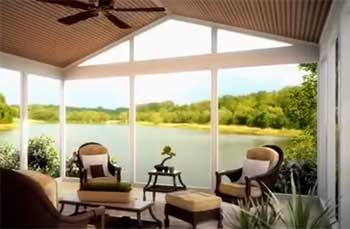 We have already outlined all the precise details about both products to help you choose the right one as per your household requirements.
Both options are good enough to install for any house. You can choose a particular one that seems appropriate as per your home structure.
If you want a more affordable option and prioritize appearance, you can choose the Screen Tight Screen porches.
On the contrary, if you want a better quality Screen porch and don't spend extra, selecting SCREENEZE appears more appropriate.
Frequently Asked Questions (FAQ)
How much does Screeneze cost?
The price of each piece of Screeneze will cost around $28.95. However, the cost may differ due to size, color, and extra features. 
Can you use an aluminum screen with Screeneze?
Screeneze has an unchanged screen system, including an Aluminum Base and a Vinyl Cap. Though you can use an aluminum screen separately, it will void the warranty period since you are supposed not to do any modifications.
What is the most durable screen for a porch?
Though a lot of options are available in the market, Tuff Screen® heavy-duty mesh screening is one of the top choices. They feature vinyl-coated polyester that is not prone to damage or puncture easily.
How wide can screen porch panels be?
The width for a screen porch panel can be anywhere from 3-feet to 8-feet. Choosing the right dimension requires considering the framework where you want to set up the screen porch.
Conclusion
Is it still tough to choose an option between SCREENEZE vs. Screen Tight? Surely, not! All you need to do is decide the type of screen porch you need based on your household framework and, more importantly, its size.
Hopefully, this write-up has offered you a clear outlook on selecting the right screen porch you need. You can go either in a slightly expensive version or pick the affordable option if you have a strict budget.