Not all house owners are good at choosing the right type of windows. Quality windows show impressive energy performance with increased comfort. You need to consider its frame size, design, color, and other factors.
From the comparison between ProVia Endure and Andersen windows, you will know which one to choose considering all those factors.
ProVia Endure Windows are only made with vinyl materials, whereas they can be made with 5 types of materials. Andersen windows are available in ample colors, designs, and styles than ProVia Endure.
The price of ProVia Endure is lower than Andersen windows. Let's go for an in-depth comparison between the two.
A Swift Comparison Table
Are you in a hurry? Can't read the entire article? Check out this small comparison table to get a quick idea about both brands.
| | | |
| --- | --- | --- |
| Specifications | ProVia Endure Windows | Andersen Windows |
| Window Types | 9 types of windows | 8 types of windows |
| Versatility | 17 standard colors with an additional 11 trending color options | Up to 50+ color choices in various |
| Frame Materials | Only vinyl material | Wood, composite (Fibrex®), vinyl, aluminum, fiberglass, etc. |
| Technology | ComforTech™ DLA-UV for dual glaze and ComforTech TLA-UV or TLK-UV for triple glaze | Transparent Solar Technology |
| Certifications | ENERGY STAR certified | ENERGY STAR certified |
| Price | Lower | Higher |
| Warranty | A lifetime limited warranty on materials and workmanship | Ten years limited warranty for windows and other components, and twenty years limited warranty for glass |
Comprehensive Differences Between ProVia Endure And Andersen Windows
If you have already gotten interested in a particular option, it is time to know further details about the product. Here is in-depth information about both window brands to choose the best option.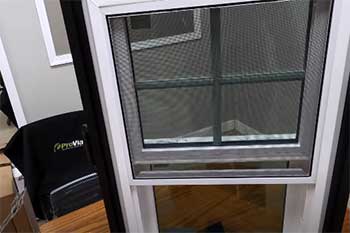 ProVia Endure Windows are available in 9 types: double-hung, slider, casement, awning, picture, garden, bay & bow, garden, and architectural shapes. ProVia windows are different than Pella windows as well in this regard.
Different types of windows can add tremendous value to your home.
For example, if your home has an architectural style, you can choose the architectural shape windows.
Likewise, awning windows are great for getting natural light and ventilation inside the home. Plus, they provide increased privacy and maximize your wall space.
On the contrary, Andersen windows are available in 8 types. Most of them are familiar with ProVia Endure. Pass-through windows are one the unique windows. They are easy to open and close through sliding or folding.
ProVia Endure Windows have only vinyl frame material. They have the outstanding quality to provide optimal comfort all day long.
On the contrary, Andersen windows are made of wood, composite (Fibrex®), vinyl, aluminum, or fiberglass materials,
The Fibrex® windows contain 60 percent thermoplastic polymer and 40 percent wood fiber by weight. They can provide a long-term value through consistence performance.
ProVia Endure Windows is equipped with ComforTech™ DLA-UV for dual glaze and ComforTech TLA-UV or TLK-UV for a triple glazed.
This type of glass has a high-performance Low E coating and excellent UV protection. They are 66% better than clear glass. Their practical design ensures enhanced Noise Reduction.
 Also, they can withstand normal bowing. You will notice reduced Condensation. Hence, the window frames and entire body won't rot or peel off paint.  
Since this type of window doesn't have any conductive metals, achieving optimal thermal efficiency is easy-going.
On the other hand, Andersen Windows features transparent solar technology. It can effectively generate renewable energy, which you can utilize for smart home functionality.
Andersen is one of the first initiators to introduce this type of renewable technology. Bringing solar power inside the home through windows and doors is one of the sophisticated innovations from the Andersen brand.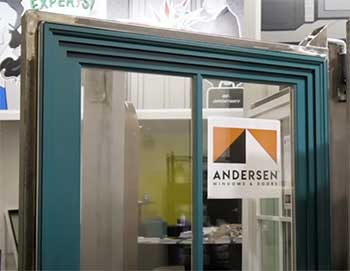 When any brand's products are certified by many reputed organizations, the reliability of the products increases, thankfully, windows from both brands have ENERGY STAR certifications.  
They can reflect heat during the summer to release unwanted warmth from the house.
Also, it can retain significant heat during the winter season to provide optimal comfort.
These windows are effective for saving energy. Hence, the monthly electricity bills will reduce without compromising performance.
Additionally, less consumption of energy makes the products environmentally friendly. This will decrease greenhouse gas emissions. As a result, the climate will change positively.
The cost of buying and installing windows is a crucial aspect. Setting up several windows requires a good amount of budget.
Compared to ProVia Endure Windows, Andersen windows are a little bit pricey. After all, they are pretty versatile to suit both traditional and advanced homes.
Furthermore, you have more customized options with Andersen windows. Different types of frame materials are available for this enclosures brand.
ProVia Endure Windows have A lifetime limited warranty on materials and workmanship. Therefore, you can use them as long as your house last without any worries.
On the other hand, Andersen Windows has a ten-year limited warranty for windows and other components and a twenty-year limited warranty for glass.
Which Windows' Brand Is The Best?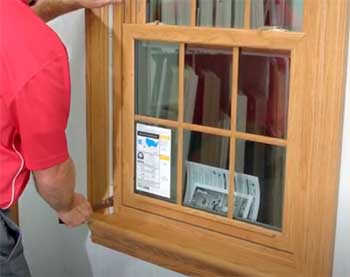 Both window brands offer high-quality and versatile products. So, either of them is no less.
However, each window brand has certain specifications that make them ideal for a particular group of people.
 If you want only vinyl-type windows at a lower price and a lifetime warranty, ProVia Endure appears a reliable choice.
On the contrary, Andersen Windows is a perfect pick when you want a more versatile option with ample color and frame material options.
But the price of these products is a little bit higher than other options.
Frequently Asked Questions (FAQs)
Are There Different Quality Of Vinyl Windows?
Though most vinyl windows may look almost similar, their quality and durability will vary from each other. After all, vinyl comes in various types and quality standards.
Does ProVia Make Single Hung Windows?
ProVia manufactures both single hung and double windows. They have an appealing appearance and can last for a long time.
Where Are Soft-Lite Windows Made?
Soft lite windows are mainly one type of vinyl window. They are generally manufactured in Streetsboro, Ohio, United States. A  wide range of replacement window options is made here.
What Windows Are The Strongest?
Windows from different brands make various exceptionally strong windows. Andersen E-Series windows, Jeld Wen Builders Atlantic aluminum windows, Simonton StormBreaker Plus, etc., are the most sturdy windows on the market.
What Is The Downside Of Vinyl Windows?
One of the key problems with vinyl windows is that they can't withstand extreme temperatures. This type of material-based entrance has specific temperature endurance. If it exceeds the limit, the window quality will deteriorate over time.
Conclusion
So, what you have decided after going through the discussion on ProVia Endure vs. Andersen Windows. Both window brands offer good-quality products to last for decades.
You just need to pick the right option depending on your preference and regularly take them.
Hopefully, this write-up has helped you get a clear idea about both window brands. We have already outlined which one is best for specific criteria.
Choosing either option is completely okay if it can satisfy your house requirement.