While Provenza and COREtec are known for their quality flooring, there are differences in available products, color options, installation, and price.
When you get inside a home, the first thing you look at and feel with your feet is the floor, so choosing the right flooring brand is crucial.
However, due to different options selecting the right brand often gets tricky, and we have done the research for you by comparing two popular brands, Provenza and COREtec.
Let's see what these brands offer and which will suit you better.
Quick Comparison Table
| | | |
| --- | --- | --- |
| Specifications | Provenza | COREtec |
| Available products | Floorings, wall chick, floor care products | Floorings |
| Versatility | More versatile | Less versatile |
| Design | Better design | Decent design |
| Color options | More color | Fewer colors |
| Installation | Glue Down, Staple, Float | Glue Down and Float |
| Warranty | 25-Year Finish, Lifetime Construction | 15-Year Scratch Warranty, Lifetime Residential Warranty |
| Cost | Less expensive | More expensive |
Key Differences Between Provenza And COREtec LVP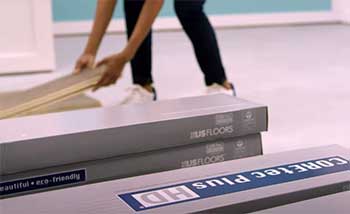 Both Provenza and COREtec are known for their flooring products.
However, there are some differences in other products available from these brands.
While Provenza sells wall chicks and floor care products alongside flooring, COREtec doesn't have that.
If you plan to decorate your floor with these chicks or maintain the floor with the acre products, go for Provenza.
Next up, there are differences between Provenza and COREtec in terms of versatility. Provenza has a massive lineup of hardwood LVPs, while the lineup from COREtec is pretty limited.
You'll find 30 collections under Provenza, while COREtec has only 4. So, if you are aiming for a particular design, size, or color, you are more likely to din it with Provenza than COREtec.
Flooring isn't just about durability or longevity. It's the first thing you or anyone see when they enter your house, and that's why the flooring design matters a lot. In terms of design options, Provenza has more than COREtec.
Whether you like modern, vibrant designs or simplistic ones, Provenza has got your back.
The color of your flooring is essential to match the overall interior of your house. So, the more color options you have, the better your chances of making your ultimate interior design come true.
In that regard, Provenza seems to have more color options than COREtec. Moreover, each Provenza lineup has multiple colors, while COREtec lineups only have limited colors for each lineup.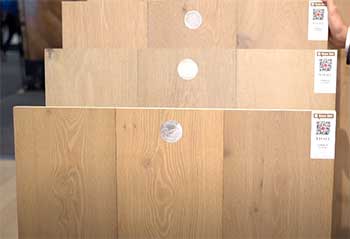 Flooring's longevity is highly reliant on proper installation.
If the installation isn't perfect, you won't be able to get the best out of your flooring.
Moreover, every flooring can be installed in various ways, and that increases the applicability of that flooring on different surfaces.
Flooring's installation technique also impacts the installation cost.
In terms of installation, Provenza offers glue-down, staple, and float installations. On the other hand, COREtec has glue downs and float installation. Staple-down installation can be handy if you use flooring on a wooden subfloor.
Installing flooring in your house isn't something you do every day. Also, it's a massive investment in your home that'll potentially change its value of it too.
So, you must ensure that the flooring you choose has got you back in case of future defects.
In terms of warranty, both Provenza and COREtec have somewhat similar policies with a lifetime warranty. However, regarding the appearance and scratch, Provenza offers 25 years of warranty while COREtec has 15 years.
The cost of installing new floorings is the parameter of purchase dictions for many people. If you are one of those who are looking for a more economical option, you should go for Provenza.
On the other hand, if you don't have budget issues, COREtec might be the brand for you. Proven flooring costs around $7/8 per square foot, while COREtec costs around $10/11 per square foot.
Which One Will Be Better For You?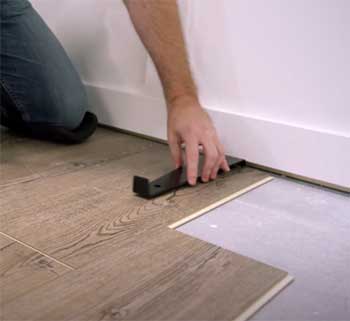 After the comparison, we can see some apparent differences between Provenza and COREtec.
While both performance and longevity are tested, you should go for a brand depending on your priorities.
Provenza had more available product designs, the versatility of color, installation, and better value than COREtec.
So, Provenza is the clear winner of today's comparison and an easy recommendation.
However, if you like any of the products from COREtec, you can go for that, as this brand also offers unparalleled quality.
Frequently Asked Questions (FAQ)
Is Provenza a good LVP?
Provenza is known for manufacturing some of the best LVPs out there. Several qualities help it stand out from the rest. We can talk about the durability, waterproofing, or hardwood feeling it gives. All these qualities complement the beautiful design of Provenza's beautiful design.
What flooring is comparable to COREtec?
COREtec is one of the leading flooring manufacturers in the country. However, there are other options too that are doing good.
You can check out brands like Audacity, Republic floor, Shaw floors, and Tru Touch that are comparable to COREtec in terms of quality, design, and durability.
What is the best LVP on the market?
LVPs are popular for several reasons: cost-efficiency, versatile finishes, durability, and easy maintenance. That's why many brands manufacture quality flooring on the market. NuCore Flooring, Karndean, Home Decorators Collection, and Flooret are some of the best on the market.
Is Provenza-engineered hardwood good?
Provenza has a massive lineup of hardwood floorings. These hardwood options are engineered with excellent quality, design, and innovations. As a result, Provenza's hardwood floorings are among the best.
Final Words
That's a wrap for today. I hope my comparison between Provenza and COREtec will help you find the right pick. While both brands are well-known, they have distinct features, benefits, and products for different customer bases.
However, Provenza seems to take the win in every possible aspect of my comparison. So, you should consider your interior first and then go with the brand that can make your flooring design come to life.