How do you choose a reliable window and door brand? It is crucial to consider its extensive selection options, energy efficiency, customization opportunities, and solid window warranties.
Here we come up with a comparative discussion on Polaris windows and Pella windows.
Pella brand has more windows and doors options than Polaris Windows. However, more exterior and interior colors and styles are available for Polaris Windows.
The price of Polaris is slightly higher than Pella. Pella offers a better warranty than Polaris. Let's check out more differences between the two.
A Quick Comparison Table
Want to get a quick idea of both brands? Here is the small table to learn brief details about both brands swiftly.
| | | |
| --- | --- | --- |
| Specifications | Polaris Windows | Pella |
| Window Types | Five types of window options | Ten types of windows options |
| Door options | Patio doors & entry doors | Patio doors, front doors, & storm doors |
| Versatility | Different exterior paint colors, laminate colors, handle set options, muntin styles | Different colors, styles, and shapes   |
| Technology | Intercept® "Warm-Edge" technology | Insynctive® Technology |
| Certifications | FGIA, NFRC, NAMI, & EnergySTAR | PHIUS, PFWBS, Best for Kids™ certification, & EnergySTAR |
| Price | Higher | Slightly lower |
| Warranty | 30 years | Limited Lifetime Warranty |
Extensive Differences Between Polaris Windows And Pella Windows
So, you got a quick overview of Polaris Windows and Pella. But is this enough to make an educated purchasing decision? May not! That's why we will go for in-depth details.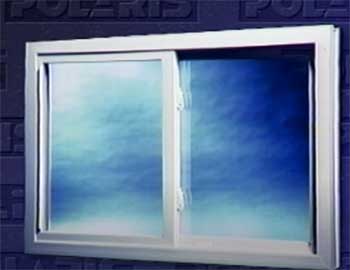 Polaris Windows generally manufactures five types of windows: up & down sash, slider, fixed panel, casement, and awning.
These windows are available in several lines, such as ultra weld, thermal weld plus, Dyna weld.
On the contrary, Pella offers ten types of windows: casement, awning, single and double-hung, sliding, picture, bay & bow, custom, specialty, and stock inventory.
Their windows are made from wood, fiberglass, and vinyl materials.
Polaris offers mainly patio and entry doors. Their enclosures have excellent sealants to prevent moisture from getting inside the house. Also, these entrances ensure reduced heat loss to keep you comfortable during winter.
On the other hand, three types of doors are available from the Pella brand: patio, front, & storm doors. These enclosures are low maintenance and rot-resistant.
Additionally, they are suitable for different types of home styles. You can get them in wood, fiberglass, and steel materials.
Versatility is essential when choosing any windows or doors. Polaris Windows are incredibly versatile. Plus, they are available in 10+ exterior paint colors, 6 interior wood grains, and 10+ internal muntin styles.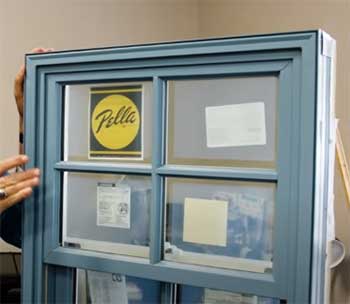 You can choose various plated lock options such as antique brass, satin nickel, polished brass, and aged bronze for windows.
You can choose different types of decorative glasses for windows. Diamond, prairie, double prairie, and colonial are available.
Contrastly, Pella is also available in various window types, materials, and product lines.
Their windows and doors have virtually unlimited customizations and architect-inspired hardware.
You can get them in contemporary and traditional styles.
Pella has several product series options for windows. Reserve, architect series, lifestyle series, 250 series, encompass, hurricane shield series, defender series, etc., are the most popular ones.
Their doors and windows are energy efficient, sound resistant, weather-resistant, and impact resistant.
The products of both brands are made with many special technologies. But one of the most notable ones for Polaris Windows is Intercept® "Warm-Edge" technology.
Your windows will have reduced condensation. Hence, windows and walls will have minimal stains and damage. Also, it will ensure better clarity of view and increased allowable relative humidity.
On the other hand, Pella windows are equipped with Insynctive® Technology. You can install integrated security sensors for windows and doors.
This will protect the original design and shape of doors and windows. Virtually controlling from anywhere is easy-going.
Plus, the manufacturer offers an Insynctive application that allows you to check whether your doors and windows are closed or open through motorized integrated blinds and shades.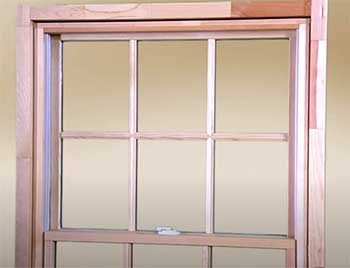 We often define the reliability of a product through certifications. Polaris Windows has several certifications, including FGIA, NFRC, NAMI, & EnergyStar.
Hence, windows and doors from Polaris are made with standard quality and passed the tests and code requirements.
Their doors and windows are highly energy-efficient, saving 10% to 25% of a home's energy bill.
The manufacturer follows the International Guidelines for building and designing their products.
Contrarily, the Pella brand also has several certifications such as PHIUS, PFWBS, Best for Kids™ certification, & EnergyStar. All of these certifications make their products more reliable.
Their doors and windows have PFWBS and Best for Kids™ Seal. Hence, they are 100% safe kids. Additionally, these products have ENERGY STAR® label. Apart from saving on monthly electricity bills, it will protect the environment. 
Compared to the Pella brand, Polaris Windows have a slightly higher price tag. But both brands offer a wider range of pricing options depending upon the model, series, materials, types, customizations, and other things.
Polaris windows and doors are manufactured under stringent conditions and have superior impact resistance. Adverse weather like rain, cold, wind, sun, etc., can't affect their performance. They maintain consistent color and are simple to install.
Pella windows and doors are no less. Their products are equipped with many advanced technologies, ideal for a modern home.
Plus, they manufacture high-quality windows and doors resistant to weather, sound, and impact.
Which Brand Is Better For Your Home Project?
You may feel puzzled to choose either brand as they are no less. If your house has a modern design and you want to install various types of windows and doors, Pella appears to be a reliable choice.
They have 10 window and 3 door options. Their products are affordable too.
On the contrary, Polaris Windows is the best choice if you want highly high-quality windows and doors with a wide range of colors, styles, and finish options.
However, this brand has a higher price than the other brand.
Frequently Asked Questions (FAQs)
Which Windows Are Best For Home?
Choosing a specific type of windows requires considering our home structure, style, location, size, budget, and maintenance. Regardless of the option you choose, it should you must consider its style, frame material, energy efficiency, color, design, cleaning, and maintenance.
What Is The Best Name Brand Windows?
Endless brands are available for windows. But not all of them are reliable. Andersen, Pella, Polaris Windows, JELD-WEN, Simonton, Marvin, Loewen, etc., are the top choice for windows.
Does Polaris Make Windows?
Polaris makes five types of windows in three different product lines. These windows are available in various colors, styles, and designs. They have been certified by multiple authentic organizations to ensure their reliability. 
What Are The Most Cost-Effective Windows?
Aluminum windows are the most cost-effective windows due to their affordable price tag. But they are not energy savings in cold climates. That's why many homeowners prefer Vinyl windows, as they have energy efficient.
Final Thought
Whether you choose doors or windows, both brands are reliable. After all, they are made with high-quality materials and certified by many organizations.
Before picking a particular option, consider your household requirements and your expectation from the brand.
We have already outlined all the essential details in this discussion on Polaris Windows vs. Pella. You can talk with a home interior expert to know the ideal types of doors and windows you should choose.
Hopefully, this article provided you with some valuable information.