It's not easy spending long hours painting your home or a specific wall, only to have them chip away or crack within a few days. Ugh! So frustrating!
But what if we told you that the tables have turned? In this review on Pittsburgh Ultra paint, you will realize that getting your hands on paint with top-tier coverage and long-lasting capacities isn't far beyond your reach anymore.
Intrigued to know more? Let's dive right in then!
Features of The Pittsburgh Ultra Paints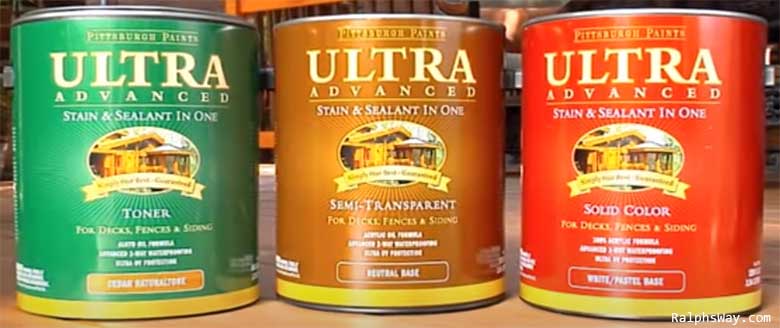 Just like the rest of the paints, Pittsburgh Ultra paint has its stand-out features that make its results and performance exemplary in the crowd. We're sure you're excited to know more.
So, come and take a gander at its features to understand what you're investing in.
Waiting to witness a solid all-over performance from indoor and outdoor paints? Count on Pittsburgh to make your dreams come true!
This 2-in-1 primer plus paint has extraordinary ingredients that make coverage and hiding technology seem like child's play. Moreover, the Pittsburgh ultra-paint also glorifies their extreme adhesion technology through their 100% latex acrylic formula, and rightfully so.
Hitting the perfect balance between adhesion, coverage, and consistency may be challenging, but not with this 2-in-1 deal.
Where are you planning to utilize your Pittsburgh paint? The correct answer can be everywhere!
We're not kidding. The multi usability of this item is a sweet surprise for many. You can paint anywhere, from metal surfaces, masonry, woods, hallways, trims to the obvious; walls.
Whether you need mere touchups here and there or a full-blown painting session, this Ultra edition is there to stay throughout the entire ordeal.
Moreover, each coat is so consistent and with heavy coverage that you wouldn't need a ton of coatings. It will save you time, energy, and a lot of bucks!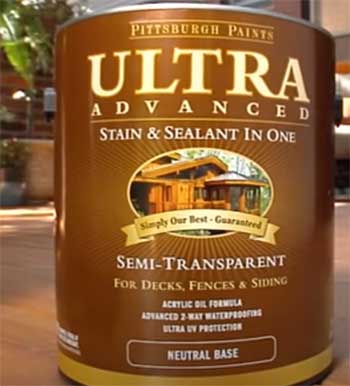 It's no wonder that the Pittsburgh paint and stain formula is top-notch.
It's one of the reasons why people keep re-purchasing the Ultra finish formula, irrespective of which part of their house they're planning to paint.
The finish is consistent because of the rich formula and creamy texture.
Furthermore, the ingredient and formula creation was intuitively designed so that there is no splatter during the painting process.
Overall, it has become a renowned brand and gained most of its success for its quality performance and coherent results, which many contenders fail to accomplish.
So, you've painted a coat and then some more. But don't forget that painting is an excruciatingly messy process. However, what if we told you that Pittsburgh Ultra paint had taken care of that too?
Yes, you heard it right. The Pittsburgh Ultra paint can be cleaned up thoroughly with simple soap and water once the painting is over.
As impressive as it sounds, it's 100% possible – thanks to the formula and its no-hassle approach to aftercare. It's safe to say that the paint aims to make your DIY day ten times easier and hassle-free.
Here's the kicker – name any vibrant or monochrome color that you could think of. Don't worry if your color palette is unlike the rest because Pittsburgh Ultra paint's color range and variations will suffice your over-the-top needs.
Starting from vibrant and bright colors to the mildest of shades – thanks to Pittsburgh's broad color range, there's something for every taste and consumer. Now, isn't that a lovely surprise?
There's something about Pittsburgh's superior paint quality that keeps the customers satisfied at all times. The consistent quality and durable finish of these Ultra paints have achieved the loyalty of such an enormous consumer base.
Moreover, the formula is also stain-resistant, making the painting and maintenance a smoother process. And as if that's not enough, Pittsburgh paint manufacturers have intuitively implemented top-tier quality latex formula in their mixes.
What does it mean? Good question.
Well, due to such high-quality maintenance and formula creation, you will get a consistent polished finish with extreme coverage and good hiding capacities. So yes, if your child is an artist who loves to adorn the house walls with unexpected cartoon figures, Pittsburgh can drop by to the rescue.
So, we all know by now that Pittsburgh Ultra paints have fantastic coverage and hiding qualities. But what about the area coverage?
We're going to talk about that, too, so buckle up.
On average, a gallon of Pittsburgh paints will cover around 400 sq. ft, which is approximately 372 sq. meters per 3.78 liters in the US. Moreover, their colors also have a nonporous, smooth, and primed finish which is an added bonus as it requires no extra effort from the users.
In the Pittsburgh Ultra paint editions, you can get semi-gloss, satin, and flat sheens. This, along with the top-notch quality formula, happens to be a top favorite for every user.
The best part gift that Pittsburgh offers to its customers is the varied finish, sheen, and color range. This also lets users have their pick within their budget.
So, it's safe to say that no matter what your choice of color and finish is, you will not return home empty-handed because of range unavailability or pricing.
What Could've Been Better With Pittsburgh Ultra Paint?

So, we have successfully dealt with the good part. Now, it's time to talk about some of the Pittsburgh Ultra paints' setbacks. Let's catch up on them.
This might not be everyone's cup of tea since it could take up a ton of time and energy, but you will need multiple coats with the Pittsburgh Ultra paint. You might have to do up to three coats of paint for the best results.
Believe it or not, but with Pittsburgh paints, it matters greatly what kind of tools you use to apply the paint. Some of them might even result in streaky effects, which is a big no-no for the lot of us.
So, when you see that the results are turning out underwhelming, don't blame your expert or amateur painting skills right off the bat. Instead, pick another tool to apply the paint to see significant differences.
Let us give it to your straight; if you're painting a small or compact space, the smell will probably mingle for a few days. Pittsburgh paint doesn't have the lowest odor, so it takes a more extended period for the freshly painted room to be odor-free entirely.
Moreover, Pittsburgh paints also have a strong odor, which can slightly shock users in the first go. Thus, maintaining and wearing proper gear is recommended.
The issue with Pittsburgh paints is that their touch-ups turn out quite lousy. It's rather unfortunate. However, when you'd want to have minor tweaks and touch-ups here and there in your work, the paint will not blend coherently.
In the case of touch-ups, the color clearly separates from the prior coating, thus, resulting in a sheer and flimsy finish.
Final Thoughts
The Pittsburgh Ultra paint sure does have some insignificant issues to boil it down. But does that mean that the imperfections are a deal-breaker? Absolutely not!
The main motive behind our Pittsburgh Ultra paint reviews is to make promising users aware of a product that's such an all-rounder. We know you've been looking for a paint that's high in quality ingredients, provides consistent performance, and has long-lasting capabilities.
So, now that you have found the match, why wait?