In the past, asbestos was a very common component of the construction industry. Up until the 80s, many homes and buildings were constructed of components that contained asbestos.
However, today any material that contains a high amount of asbestos is banned because of the very serious possible health risks.
If you find your home has asbestos surfaces, you should get rid of it as fast as possible. PerfectPrimer is an easy and cheap way to seal asbestos floors before adding new flooring to your home.
However, there are some alternatives that you can consider as well. Let's check them out.
Alternatives To Perfect Primer
Many older homes that were constructed before the start of the twenty-first century will often have asbestos flooring. The reason asbestos was so widely used was because of its high durability and heat-resistant properties.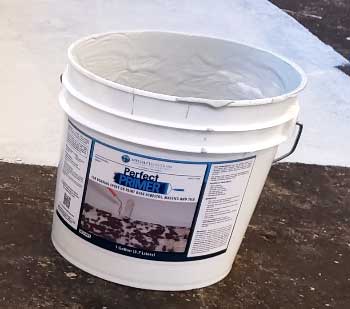 However, today asbestos is rightfully banned because of the many serious health problems it can cause. 
If you happen to live in an older home and suspect that it has asbestos-laced surfaces, you should deal with that as soon as possible.
The best option would probably be to tear out the entire flooring and replace it just to be safe.
However, that would take a very long time and also be very expensive.
A cheaper way is to cover up the flooring or walls with a sealant and then install newer floors and walls. One of the best and most well-known asbestos floor sealants in the market is PerfectPrimer.
But, if you want something else, there are plenty of possible substitutes for that available as well. Let's take a look at a few of them one by one.
Urban Hygiene Easy-on Asbestos Encapsulation Paint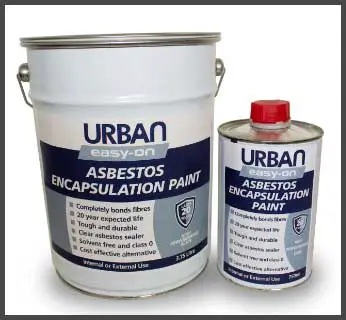 This is the first of the possible substitutes to PerfectPrimer that we will be looking at.
The easy-on asbestos encapsulation paint by Urban Hygiene is a sealant specifically made for asbestos.
It completely bonds back dangerous asbestos fibers and seals them in to prevent any possible harm.
This paint is colorless so there won't be any visible proof of application once you use it.
Despite that, once properly applied, the asbestos encapsulation paint by Urban Hygiene should outlast the building's design life or up to 20 years.
This paint is incredibly strong and durable as well as waterproof. It can withstand most external damage while also remaining washable. All you need is a single proper coating and this will seal in all the harmful asbestos.
This sealer comes in two different sizes, 2.25 liters and 4.5 liters. The 2.25 liter variant costs around $245 and the 4.5 liter variant will set you back around $445.
Kingfisher Asbestos Sealer And Primer
This is the second alternative to PerfectPrimer that we will be talking about.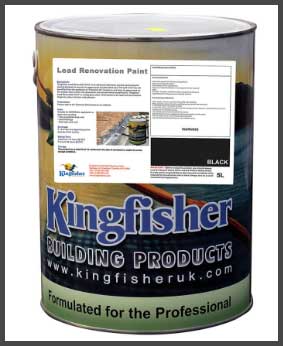 The Kingfisher asbestos sealer and primer is a liquid, translucent solution that needs to be sprayed on or applied with a brush.
Once it has been applied properly this solution will bind, seal, and consolidate the asbestos surface.
Any harmful asbestos fibers will be completely sealed in. Applying this solution also improves water resilience.
After it has been properly applied and the asbestos surface has been completely sealed in, you can then apply other materials to cover up the asbestos.
The Kingfisher asbestos sealer and primer come in two different sizes. 5 liters and 25 liters. The former costs around $49 and the latter has a price tag of $195.
The next alternative to PerfectPrimer we will be discussing is the NuTech Asbestos sealer.
This sealer has a white color and is also a viscous, sticky substance. After proper application of just one coating, this substance will completely seal in harmful asbestos fibers. It is also water-soluble.
The proper way to apply this is either with a brush or a roller. It has excellent chemical resistance and is also very weatherproof. It is also highly resistant to mold and fungus.
The NuTech asbestos sealer only comes in one size, 20 liters. If you want to choose this one as your sealer, you will need to pay around $332.95.
Fiberlock ABC Asbestos Binding Compound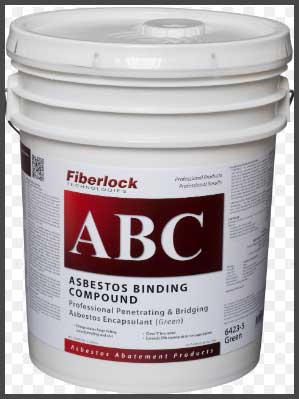 Another possible substitute for PerfectPrimer is the ABC asbestos-binding compound by Fiberlock.
This substance is also viscous and comes in 3 different colors. You can buy this in white, green, or off-white colors.
To apply it properly you will need a brush or a roller.
This compound is very heat and water-resistant and can also reasonably resist the weather and other external factors.
After you apply the coating properly and let it set, it too will seal in the harmful asbestos fibers under it.
Afterward, you are free to install other things on the surface.
It only comes in a large 5-gallon bucket. If you want to choose this as your asbestos sealer, you will be set back around $283.89.
ChemSafe Asbestos Encapsulant
The final alternative to PerfectPrimer we will be talking about is the asbestos encapsulant by ChemSafe.
This substance works much like all the other ones discussed in this article already. It is an encapsulating compound that seals in and keeps out harmful microscopic asbestos fibers. It does so by forming a kind of flexible and resinous barrier where it is applied.
When it comes to its applications, there are two possible methods, manual or airless. It is also completely soluble in water. Once it has been properly applied and dried, it is ready for other things to be applied on top of it.
The asbestos encapsulant compound by ChemSafe only comes in big 5-gallon buckets. However, it also comes in two different colors, white and clear.
The white version of the ChemSafe asbestos encapsulant has a price tag of $75.15. On the other hand, if you want to choose the clear one instead, it will set you back $46.34.
Is Perfect Primer Worth Using In Your Home?
Now that you have come to know about all the alternatives, let's take a look at PerfectPrimer itself.
It is a latex bridging encapsulant that can be applied over a number of surfaces including on asbestos. Unlike most of the alternatives, you need to apply two coats of PerfectPrimer on the affected surface.
Once the two coats have been applied and the surface has been properly primed, you can add a number of different things on top of the PerfectPrimer layer.
The PerfectPrimer asbestos encapsulant comes in 2 different sizes, a 1 gallon pail or a 2 gallon pail. It also only comes in one color, light gray. Of the two sizes, the 1 gallon pail has a price tag of $240, while the 2 gallon pail will set you back $420.
So, PerfectPrimer may just be the perfect substance to use on asbestos surfaces. But the alternatives will also do the job admirably.
Frequently Asked Questions (FAQ)
Below are some frequently asked questions and their answers.
What is the best primer for asbestos tile?
PerfectPrimer asbestos encapsulant is the best primer in the market for asbestos surfaces.
How long does PerfectPrimer take to dry?
You need to apply two coats of PerfectPrimer on the surface. The first coating needs 12 hours to dry and the second coating needs 24 hours.
Conclusion
In the past, many people did not know just how harmful asbestos is to our health. But now, people are more knowledgeable. If you suspect your house has asbestos-laced surfaces, it is imperative that you get that issue sorted out.
As for sealers, you can go for the product itself or choose any of the many PerfectPrimer alternatives. They will all seal and encapsulate the asbestos so that it does not cause any harm.