Are you having trouble choosing the best EPDM Primer alternative?
This solvent-based product is mainly used on EPDM surfaces or roofing membranes. EPDM rubber substrates will get excellent adhesion from this synthetic and single-component-based rubber primer.
Using a quality primer on rubber surfaces is crucial to make the surface clean and prepared for using the tape. After talking with several experts and taking their valuable feedback, here I have come up with some quality substitutes for EPDM Primer.
Let's dive in!
Substitutes of EPDM Primer
Have you come up with any alternative to EPDM Primer? Here are some best substitutes you can choose to get almost similar results.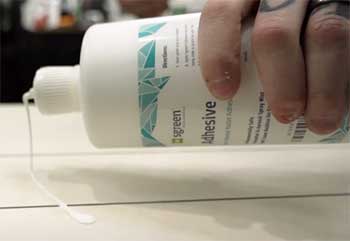 Water-based adhesives come in handy if you want to use the EPDM for a gentle slope or utterly flat surface.
You can also use this type of adhesive if the surface is sturdy and rigid.
 Different types of hardwoods or fiberboards are perfect for using this product.
You don't need to apply the water-based adhesives on both sides. Applying on one side of the surface is easy too.
Make sure to place the EPDM membrane a few minutes before the adhesive becomes fully dry. This will prevent unwanted wrinkles issues. Also, remove grease or dirt from the surface.
Solvent/ Contact Adhesives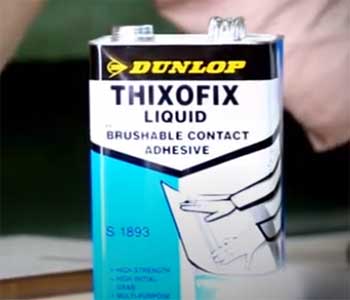 If you want to get precise results, Solvent/ Contact Adhesives are the best choices.
They are resistant to stress peaks. Plus, the adhesive can create instantly with its thicker consistency.
You can use them for different heavy-duty surfaces such as cement, rubber, timber, metal, etc.
You can finish off your tasks on time due to their quick-drying properties. Also, they are not messy to work with.
You can even use them to create a bond on the irregular surface since they have good gap-filling properties. Make sure to use a solvent-resistant brush or roller to apply them.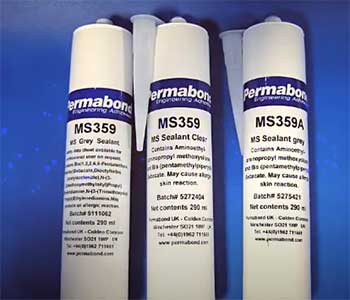 If you want to add primer for a non-non-porous or damp surface, MS polymers appear a reliable option.
This durable and versatile product can show reliable performance for waterproofing and sealing limited areas such as joints.
It will not be a problem to use MS polymers for filling cracks and uneven surfaces.
However, avoid using the product for areas where continuous water immersion occurs.
Make sure to use a white spirit to clean the surface appropriately before using the product.
You can even use adhesive on different types of paint. It will not affect its adhesion power. Its increased strength and elasticity make it ideal for surfaces requiring a high resilience.
Applying the adhesive on cracks and uneven surfaces is also possible.
This type of solvent-based sealant is an excellent choice for roofing membranes. Apart from rubber surfaces, you can use them on glass, metal, concrete, and wood surfaces.
The product is water-resistant and weather-resistant. This kind of product is more appropriate to use for cold weather. You need to use a sealant gun to apply this product.
Choosing a small gun is better if you want to reach easily on limited spaces such as uncured rubber flashings and visible corners of rubber seams.
This type of product is ideal for using roofing and waterproofing system. You can use it as a sealing agent on the rubber and other various membranes. But this low-viscosity and the self-wetting sealing agent is not ideal for using any gaps or wall chases.
You need to use a mastic gun to apply the product. Using it as a temporary sealant is also possible. This comes in handy when any emergency arises. Plus, you can use the product in various EPDM roofing situations to achieve a durable compression-type seal.
This type of primer is a low VOC solvent product. It has excellent adhesiveness to add a tight seal when splicing multiple sheets with EPDM tape. The unit has outstanding water resistance once you let it dry properly.
Appropriately preparing the surface is crucial before using the primer. This will ensures years of trouble-free use. Since it has professional grade quality, there will not be any compromise in quality.   
Is EPDM Primer Worth It?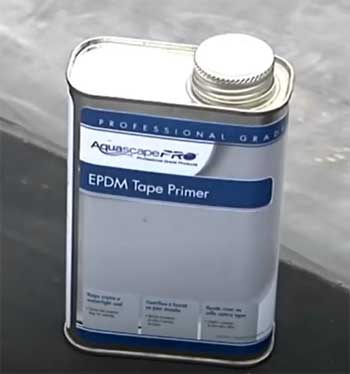 When it comes to cleaning and preparing the substrate and membrane appropriately, EPDM Primers can show reliable results. It has a faster curing time.
Hence, you can save significant time if handling a larger project.
Cleaning different types of surfaces with this product requires you to follow one step solution.
Plus, this cost-effective solution will free your rubber roof from leaks or tears. Make sure to get off dirt and excess dust before applying it.
EPDM primers are compatible with flashing tapes, seam tapes, pipe seals, cover tapes, and similar items. Whether it is new or aged EPDM rubber, you can use the solution for all types.
Frequently Asked Questions (FAQ)
What can I use as an EPDM primer?
You can use various items as an alternative to EPDM primers, such as water-based adhesives, solvent/ contact adhesives, ms polymers, lap caulk, water cut-off mastic, liner seam primer, etc.
Is EPDM primer necessary?
Whether you want to apply cover tapes, seam tapes, or flashing tapes, EPEDM primers are crucial to use before applying the tape. Otherwise, the tape will not adhere to the roof appropriately, causing poor adhesion or premature failure.
What is EPDM primer made of?
EPDM primers are made of rubber polymer materials with excellent tear and tensile strength. Plus, this high resilience rubber is resistant to abrasion, aging, and weathering. They have long-lasting adhesion power.
What is EPDM primer?
EPDM primers are specially designed on EPDM roofing membranes or other EPDM surfaces to clean and prime the surface before applying the tape. This will ensure better adhesion and protect the surface for a prolonged time.
Bottom Lines
Adhering to the EPDM rubber requires applying a good quality EPDM primer. But when available in your area, you can choose an EPDM Primer alternative from the list we have mentioned above.
Make sure to follow the right approach to apply the substitute of the EPDM primer. Also, you want to be 100% sure whether the particular surface is suitable for the product.
Otherwise, the sealant will not be as good as you want it to be.