Are you looking for dump trailer options? I may have the right brand for you. Patriot dump trailers can be an excellent option for you. At the end of this in-depth review of Patriot dump trailer, you'll understand I'm not exaggerating.
I've been using one of the Patriot's dump trailers for quite a while, and I'm satisfied with it. Here I'll share my experience with this high-performing dump trailer.
The pros and cons of the trailer will help you understand whether it's a good choice for you. So, let's get right in.
Features of Patriot Dump Trailers
Like every other brand, Patriot offers some unique feature for its dump trailers that makes them stick out to others. Knowing all the nitty-gritty of those features, you will be able to understand the brand and trailers better.
So, here are some key features of Patriot dump trailers:
An Excellent Dump Trailer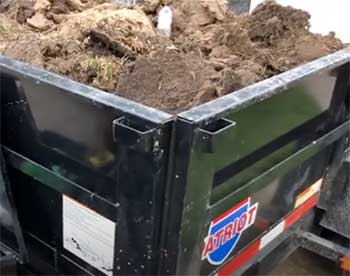 A dump trailer is used for transporting materials like waste, gravel, demolition scraps, dirt, etc.
A solid and robust dump trailer can take the load effectively and perform well.
Patriot dump trailers are powerful vehicles with excellent load ability and superior performance. 
Because of its sturdy construction, I can use my dump trailers for heavy-duty tasks. It never lets me down. Sometimes its load-bearing capability surprises me.
Besides, many features and technologies make Patriot dump trailer an absolute choice.
Available Design Variants
With great design, size, capacity, and features, Patriot offers multiple design variants for its dump trailers. As a result, you can choose one that gives you maximum usability and utility. Select your dump trailers from the following list:
2022 Iron Bull Dump Trailer 6x10ft, 2022 Iron Bull Dump Trailer 60inches x 10ft, 2022 Iron Bull Dump Trailer 83"x14', 2022 Ironbull Deckover Dump Trailer 96"x14', 2022 Kaufman Dump Trailer 80"x16', 2022 Cargo Pro All Aluminum 6x12ft Dump Trailer, and 2022 Cargo Pro All Aluminum 5x8sa Dump Trailer.
Before purchasing my Patriot dump trailer, I researched the weights and capacity of their trailers. It helped me determine my preferred one. Each model of Patriot dump trailer offers a different capacity.
You can choose from 10,000 lbs., 7,000 lbs., 14,000 lbs., 15,000 lbs., 9990 lbs., and 3500 lbs. GVWR. As you can see, depending on the size, Patriot dump trailers can take a lot of loads. So, you can rely on it for consistent and superior performance.
Size is another crucial factor you should look into while buying a dump trailer. The good news is Patriot offers various sizes for their dump trailers. Because of the different sizes, you will have the option to buy one based on your need.
60inches x 10ft, 83"x14', 96"x14', 80"x16', 6x12ft, and 5x8sa are the sizes you can select for your Patriot dump trailers from. You have to consider your requirement, parking space, and budget while choosing a size.
Too big and too small sizes will create a huge problem. That's why you must consider the sizes of your dump trailer.
You must know the price of your dump trailer before going with an option. It helped me choose my Patriot dump trailers. We all have budgets, and the price shouldn't exceed that.
The price of Patriot dump trailers depends on their model, size, and capacity. It starts from $8,000 for a 2022 Cargo Pro Aluminum 5x8sa Dump Trailer and goes as high as $13,800 for a 2022 Iron Bull 83"x14' Dump Trailer.
There is a mixed feeling about the prices. I think Patriot dump trailers are expensive compared to others. But I paid the extra money for its superior performance and features.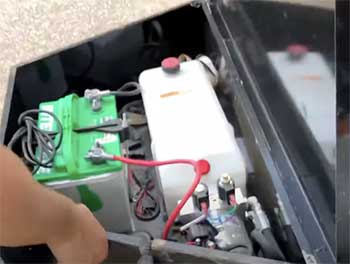 A good product always comes with a better warranty. You will get 1-Year of Limited Warranty for the overall product.
Two free certified trailer inspections are also included at 12 months and 24 months. Besides, you'll get a 1-year Limited Warranty for Axels.
In my opinion, Patriot Trailer Solutions could offer better warranty support for their dump trailers. A lot of users have expressed the same opinion.
What Could Have Been Better With Patriot Dump Trailer?
I found no issues with the machine in my tenure of using Patriot Dump Trailer. So, I've no complaints about the quality. However, it has some issues I'd like to bring forward.
As I previously mentioned, Patriot dump trailers are a bit expensive compared to other brands. As a result, many customers go for other dump trailers that offer less price. They are losing a lot of business because of that.
I think lowering the price slightly won't hurt the manufacturer. Instead, it will create a win-win situation on both sides. So, Patriot should focus on it.
Not So Satisfactory Warranty
You will get only One Year Limited Warranty with Patriot dump trailers. It is not satisfactory from a product like this. Patriot can indeed offer a better warranty with its dump trailers.
Frequently Asked Question (FAQ)
What should I look for in a dump trailer?
There are a few things that you must look into while buying a dump trailer. Size of the trailer, weight, capacity, Materials used, Lifting Mechanism, Design option, etc., are some of the factors you must consider.
What size dump trailer is best?
Dump Trailers come in various sizes. But among them, 14 feet dump trailers are considered the best size. However, you should buy one based on your requirement.
Is a dump trailer a good investment?
Dump Trailers can be an excellent investment for personal use and commercial purposes. The demand for dump trailers is increasing day by day.
Are aluminum dump trailers worth it?
Aluminum Dump Trailers are an excellent choice. As aluminum is a light, robust, corrosion-resistant material, it makes dump trailers exceptionally strong and durable.
Final Thoughts
After reading my Patriot dump trailers reviews, I hope you are already convinced that it can be an excellent choice for you. Although it has a few cons, you can ignore them and look at the good side.
At least I can tell from my own experience that you won't regret buying a Patriot Dump Trailer. Let me know what you think about it.