If you're in the market for new windows, you've probably come across two big brand names: Pace windows and Comfort windows. Both manufacturers promise energy efficiency, durability, and flawless aesthetics. But which is the better choice for your home and budget?
In this comprehensive guide, we'll compare Pace and Comfort windows head-to-head so you can make an informed decision. We'll look at the key factors that matter most:
Performance and efficiency
Design and customization
Warranties and service
Costs
Company reputation and history
By the end, you'll have the knowledge you need to pick the ideal windows for your needs and style. Let's dive in!
A Brief Comparison Table
| | | |
| --- | --- | --- |
| Feature | Pace Windows | Comfort Windows |
| Frame Materials | Vinyl | Vinyl, Composite |
| Styles Offered | Double Hung, Sliders, Picture, Casement, Awning, Bay | Double Hung, Sliders, Casement, Awning, Bay, Bow, Garden |
| Custom Sizing | Available | Available |
| Energy Efficiency | U-Factor: 0.27 to 0.31 SHGC: 0.21 to 0.30 | U-Factor: 0.27 to 0.30 SHGC: 0.20 to 0.30 |
| Noise Reduction | Standard double pane glass | SoundSafe triple pane glass |
| Exterior Colors | White, Tan, Driftwood, Clay | Over 20 color options |
| Interior Finishes | Oak, Cherry, Maple laminates | Over 20 woodgrain options |
| Warranty | Lifetime limited on vinyl and glass | Lifetime limited on frame, sash, and glass |
| Cost | $$ | $$$ |
| Reputation | A+ BBB rating, good reviews | A+ BBB rating, good reviews |
Pace Windows Overview
Pace windows and doors, owned by Pace Manufacturing based in Waxahachie, TX, have been in business since 1992. They offer a wide selection of vinyl windows along with patio doors, entry doors, and storm doors.
Some highlights about Pace include: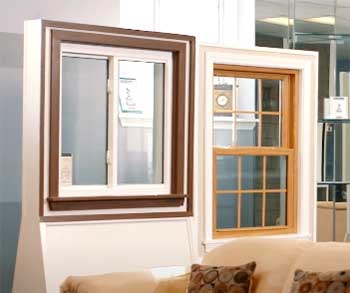 Vinyl frame material – Pace windows feature heavy-duty vinyl frames and sashes. Vinyl is affordable, durable, and never needs painting.
Double-hung and sliding styles – Double-hung and sliding windows are Pace's primary styles. Both allow easy opening and ventilation.
Custom sizes – Pace windows can be ordered in custom sizes to perfectly fit your window openings.
High efficiency – Pace vinyl windows deliver excellent thermal efficiency. Their low-E glass helps reduce cooling costs.
Lifetime warranty – Pace offers a lifetime limited warranty on vinyl and glass components to protect against defects.
Comfort Windows Overview
Comfort Windows and Doors, headquartered in Nashville, TN and owned by Window World, specialize in replacement windows and entry doors. They've been in business for over 20 years.
Here are some Comfort windows highlights:
Vinyl and composite frames – Comfort offers both solid vinyl and fiberglass composite window frames. Composite resists swelling and shrinking.
Double-hung and sliders available– Like Pace, Comfort also offers versatile double-hung and sliding window styles.
Custom manufacturing – Comfort windows are made to order specifically for your home. Precise measurements ensure perfect fit.
High-performance glass – Comfort windows come with low-E, argon gas filled glass to prevent heat loss and block UV rays.
Lifetime warranty – All Comfort windows have a lifetime limited warranty fully covering materials and workmanship.
Key Differences Between Pace And Comfort Windows
Now that we've covered the basics on each brand, let's compare them across a few key factors:
Performance and Efficiency
Both Pace and Comfort offer excellent energy efficiency thanks to triple-pane glass, insulating gas fills, and weatherstripping.
Pace windows achieve U-Factors as low as 0.27 and SHGC as low as 0.21. This competes well with Comfort's U-Factors of 0.27 to 0.31 and SHGC of 0.20 to 0.30. Lower U-Factors and SHGC equate to better insulation.
In terms of air tightness, Pace and Comfort are also evenly matched. Both meet ENERGY STAR's stringent air infiltration requirements.
When it comes to noise reduction, Comfort windows have a slight edge. Their SoundSafe glass performs better than Pace's standard double-pane glass.
Winner: Draw – Pace and Comfort are neck-and-neck for thermal efficiency and air tightness. Comfort wins slightly for noise blocking.
While performance is crucial, you also want windows that suit your home's unique style.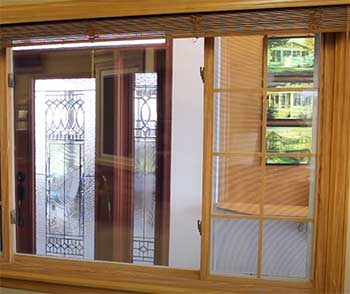 Pace offers a streamlined selection of classic vinyl window styles and options.
Choices include single-hungs, double-hungs, sliders, picture windows, casements, awnings, and bays.
Exterior color options include white, tan, driftwood, and clay. Interior woodgrain laminate finishes are available in oak, cherry, and maple.
Comfort provides far more styles and customization opportunities.
You'll find double-hungs, sliders, casements, awnings, bays, bows, garden windows, and more. Comfort also has over 20 exterior vinyl colors and 20 interior woodgrain finishes. There are more possibilities for grid patterns and hardware too.
If you have a historic home or want matching windows on the interior and exterior, Comfort is the clear choice.
Winner: Comfort – With vastly more styles and design options, Comfort excels for homeowners wanting a customized look.
The warranty coverage provides peace of mind should any defects arise down the road. Let's see how Pace and Comfort compare:
Pace offers a Lifetime Limited Warranty covering the vinyl and glass components against chipping, cracking, peeling, pitting, and corrosion. The insulated glass is warranted for 20 years.
Comfort also provides a Lifetime Limited Warranty. It fully covers frames, sashes, and insulating glass units for as long as you own your home.
When reviewing the fine print, Comfort seems to offer stronger coverage overall for lifetime finish coverage and glass replacement.
Both Pace and Comfort require professional installation for the lifetime warranty to apply. Failure to properly install windows voids the coverage.
Winner: Comfort – Though both offer lifetime warranties, Comfort provides better assurances on finish and glass coverage long-term.
Let's move onto the ever-important factor – pricing!
As you may expect given the wider selection, Comfort windows come at a higher cost overall than Pace. You can expect to invest $600 to $1,000 per window for quality Comfort windows installed. More complex custom designs run even higher.
In contrast, Pace windows price out typically between $300 to $700 installed depending on features. Their entry-level vinyl models cost even less.
Both companies frequently offer promotions to help offset costs. For example, Pace regularly advertises discounts of 30% to 40% off.
Labor and installation fees add more on top of the window price itself. This cost depends on your location but often ranges from $200 to $500 per window.
Winner: Pace – You can outfit your entire home with quality Pace windows for less than premium Comfort windows.
When making such a large investment, the company's reputation gives you confidence in your purchase. Let's compare brand reputation.
Founded in 1992, Pace has built a positive reputation for quality windows at reasonable prices. They have an A+ rating with the BBB and mostly positive customer reviews. Areas for improvement include shipping and installation delays.
Comfort Windows has been manufacturing windows since 1995. They too have an excellent A+ BBB rating and many glowing customer testimonials. One downside is some buyers report issues and delays with getting warranty service.
Both Pace and Comfort seem to have solid reputations and long histories in the industry. They strive to make the window replacement process as smooth as possible.
Winner: Draw – In terms of brand reputation and customer feedback, Pace and Comfort are equally well-regarded.
Frequently Asked Questions (FAQ)
Who owns Pace Windows?
Pace Windows and Doors is owned by Pace Manufacturing based in Waxahachie, Texas. They have been in business since 1992.
Who owns Rochester Colonial?
Rochester Colonial is a brand of windows manufactured by Window World, the largest window replacement company in the United States. Window World acquired Rochester Colonial in 2008.
Final Verdict
So which comes out on top in this Pace vs. Comfort showdown?
For superior energy efficiency, noise reduction, and customization, Comfort Windows triumph. Their high-end vinyl and composite options excel in performance and visual appeal. The lifetime warranty also provides outstanding coverage.
That said, Pace gives you excellent quality for significantly less investment. Their versatile vinyl windows suit most homes beautifully while keeping utility bills low. Plus, frequent discount promotions make Pace even more budget-friendly.
If cost is your top concern, Pace is likely the best fit. Their vinyl models offer tremendous value for money. But if design flexibility and premium features matter most, then Comfort provides the ultimate window experience.
Whichever brand you choose, both Pace and Comfort represent smart long-term investments that enhance your home's efficiency, comfort, and style for decades to come. Replacing worn-out windows with energy efficient new ones pays back over time in utility savings and improved living space.
We hope this detailed side-by-side comparison helps you select the ideal new windows for your needs. Contact local Pace or Comfort contractors today to request quotes and get the window replacement process started!