While choosing windows, you might be caught between Okna and Provia custom-made windows. And why not? Both brands are comparable in quality and price.
But which one is better between Okna and Provia windows?
Differentiating two brands might seem impossible because of various product lines, materials, and designs. My detailed comparison between the two brands will allow you to make the right decision.
So, let's get right in.
A Quick Comparison Table
Here is a quick comparison table between Okna and Provia windows:
| | | |
| --- | --- | --- |
| Aspects | OKNA Windows | Provia Windows |
| Window Materials | Vinyl | Vinyl, Wood, Aluminum |
| Product Line | 6 | 4 |
| Special Feature | Automatic Locks For Added Safety | Features SunShield Vinyl |
| Available Colors | 7 Colors | More Than 20 Colors |
| Quality & Durability | Offers High Quality and Longevity | Offers Superior Quality and Longevity |
| Warranty | Limited Lifetime Warranty | Transferable Lifetime Warranty |
| Price | $375 – $750 | $450 – $850 |
In-Depth Comparison Between Okna And Provia Windows  
You need more than a quick comparison table. It would be best to have more details and a comprehensive comparison between the two brands.
Here are some key differences between Okna and Provia windows: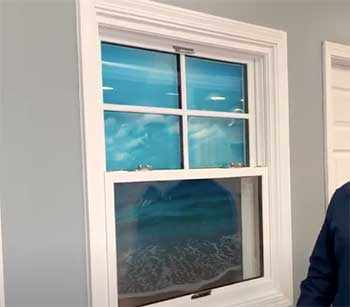 Okna and Provia come with multiple product lines under their hood. The price and quality of windows vary from different lines.
Okna Windows are spread among 6 product lines.
They are Precision Weld 400 Series, Insul-Tec 500 Series, Eco-Pro 600 Series, Enviro-Star 800 Series, Casement 700 Series, Patio Door, and Bay and Bow windows.
On the other hand, you will find 4 product lines for Provia windows.
They are ENDURE, AERIS, ECOLITE, and ASPECT. As we can see, Okna offers more product lines than Provia windows. ProVia is more unique than Pella windows in this sense too!
Material is probably the most crucial factor you should be critical of while buying windows. Sturdy and durable materials will make your windows strong and help them last longer.
Looking at the materials, you will see that Okna produces windows with only one material. Okna Windows are made from vinyl. Different product lines add various values to make them different from each other.
On the contrary, Provia custom-made windows are made using various materials. You can choose from Vinyl, Wood, and Aluminum as your windows' frame material.
In terms of material quality, Provia is the winner here.
You will find many common features between Okna and Provia windows. For example, both brands make custom-made windows.
That means you won't have to spend a second extra to fit the windows for your home during installation.
Besides, both brands produce energy-efficient, modern, high-quality windows that will last a long time. However, they come with many differences as well.
Okna windows come with fully integral windows and double weather-stripping. Welded mainframe coupling with a beveled exterior makes Okna windows look outstanding.
On top of that, it features automatic locks that make Okna windows stand out.
In contrast to Okna, Provia windows feature SunShield vinyl. You will get an integral interlock at the meeting rail.
Besides, its structural support leg helps windows resist deflection during winds and extreme weather.
On top of that, you'll get Neopor insulation with Provia windows. Besides, you can reduce heat load with these windows.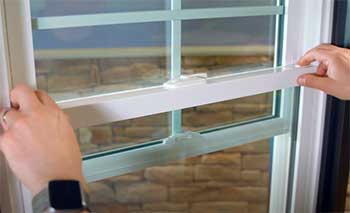 Color is an essential part of windows design.
A nice-looking color makes your windows look better, and your entire house will look eye-soothing from the outside.
As Okna makes custom design windows, you can choose your window's color option.
You can choose from Almond, Sandstone, Terra Brown, Cocoa, Basic Brown, Bronze, and Nicol's Black. Apart from that, Okna also offers custom colors.
On the other hand, Provia is also a custom-made window brand. It also lets you choose your window color. But here, you will get more than 20 options to choose from.
Some colors are White, Classic Oak, Dark Oak, Traditional Cheery, Beige, Sandstone, Classic Brown, etc.
Okna and Provia are very closely comparable in terms of quality and durability. But Provia windows are slightly better.
Okna only produces Vinyl windows, whereas Provia makes windows from Vinyl, Wood, and Aluminum. It makes a difference in quality and longevity.
Okna back its windows with a Limited Lifetime Warranty. Installation is also included in the warranty.
In contrast, Provia provides a Transferable Lifetime Warranty for its windows. The warranty is not with the buyer but with the products. So, the warranty will still be applicable if the owner changes.
Price is a crucial determinant in choosing a window. Indeed, you would not want to spend extra money than necessary.
Okna windows start around $375 and can go as far as $750. On the contrary, Provia windows cost between $450 and $850.
Which Window Is Best For You?
The above discussion shows that Okna and Provia windows represent many similar qualities. So, it can be a little difficult for you to choose the right one.
However, if you look at the material, color option, and warranty, you will know which one you should purchase.
Yes, considering all facts, I suggest you go for Provia windows. You will have the option to choose between multiple materials and colors.
Plus, the warranty term is better than Okna windows. You may spend a little extra, but it's worth it.
Frequently Asked Question (FAQ)
What is the warranty on Okna windows?
Okna provides a Limited Lifetime Warranty with all its windows. The warranty backs frame and sash material, insulated glass, hardware, and lamination.
Are Okna windows vinyl?
All Okna windows are made from vinyl. You will get custom-made windows from Okna that are made from high-quality vinyl. Different product lines add different values and make the windows even better.
Should I replace all windows at once?
Not necessarily you should replace all windows at once. But doing that will save you a lot of money.
Does ProVia make single hung windows?
Yes, ProVia makes single-hung windows. Most ProVia window lines have single hung windows, among others.
Conclusion
We are at the end of the road. After going through Okna vs. Provia windows review, I'm sure now you are confident in making the best choice.
I've given you all the facts and info you need to make the right choice. I even single out the best option for you. Now it's your turn to do the right thing.