Are you constant in your home improvement projects like me?
I am an ambitious dreamer to decorate my dream house exceptionally well. I always thrive on using unique and top-notch products to give my home interior a feel that my neighbors can't.
Adding beauties to your home is incomplete without installing compelling and functional windows. That's why I have already tried various types of windows from different brands. Recently, I installed several windows from KHPP Genesis.
Here I have come up with KHPP Genesis windows reviews to give you my unbiased opinion about these windows.
Features of KHPP Genesis Windows
KHPP Genesis windows have many positive aspects. Here are some top features of this product that I liked the most. 
Exceptional Safety And Security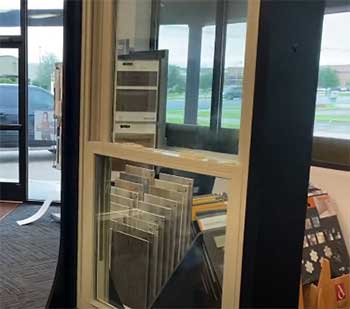 KHPP Genesis Windows feature a GateKeeper Camlock that can provide added security from invaders.
Plus, they are equipped with stainless-steel constant force balances to provide endless smooth operation.
The manufacturing company generally designed the windows with precise size and weight.
The center point of the window features Fortress MR Interlock to prevent exterior excess and block the wind.
Also, it features a frontline STS interlock to prevent unwanted movements.
I have been facing allergy issues for a long time. Thankfully, these high-quality windows have anti-microbial triple weather-stripping to prevent dust and allergens from getting inside the home.
Also, the growth of mold and mildew can be prevented.
Different Framing Materials
KHPP Genesis windows are available in various framing materials such as Fiberglass, Aluminum, Wood, Combination, and Composite.
These framing options are highly durable and make the enclosures low maintenance. Also, they are recyclable and well-insulated to provide optimal performance.
The strength of these replacement windows blows your mind as it did to me. The minimal design pressure (PSF) for any windows is 15, whereas these Genesis windows have 35 ratings.
These enclosures also have impressive water resistance ability. Its water resistance rating is 5.25, while the minimum requirement is 2.9.
Additionally, these windows can withstand higher wind speeds. Regular windows generally have a 77 mph rating. But, KHPP Genesis products have a 118 wind speed rating.
KHPP Genesis product line has special bay or bow windows. These doors have a distinctive overlap mullion design. Apart from collecting moisture effectively, they can ensure a smooth water drainage system through its flat horizontal surface.
Additionally, these windows are equipped with a turnbuckle chain hanging system. The window seat can withstand up to 800 pounds of weight per support.
You can keep the window frame free from unwanted water infiltration since KHPP added a PVC panning system for the window frame.
All of my rooms don't have the same structure and design. That's why I needed different colors to decorate each of them precisely. Thankfully, KHPP Genesis windows are available in various extruded colors and interior & exterior coating options.
You can choose three types of e extruded colors: white, tan, and clay. You can use them to create a color "cap" on the external area of the windows. It also ensures no requirements for touch-ups.
 Additionally, there are six options for exterior and interior coating: black, bronze, brown, green, clay, and custom. These coatings are thin and have low emissivity.
Hence, they can effortlessly allow the necessary light to pass.
KHPP Genesis Windows are highly reliable since they have NFRC label and ENERGY STAR certifications. These doors are tested by the US Environmental Protection Agency (EPA) and meet specific criteria.
Furthermore, these windows have impressive energy performance ratings. For instance, its U-Factor rating is 0.27, and its solar heat gain coefficient rating is 0.25.
Also, this product line has an outstanding Visible Transmittance rating (0.51).
KHPP Genesis windows have a lifetime, transferable warranty period. This kept me worry-free as I have a plan to sell my house after a few years. Apart from having a great resale value, the new owner can claim the warranty of these windows.
I had a fear that the windows' glass may break after a particular time. It is commonly seen in many windows due to frequent expansion and contraction of windows.
Even after using KHPP Genesis windows for several years, I have succeeded in keeping them in tip-top condition. As a bonus, the manufacturer guarantees lifetime, no-fault glass breakage for windows.
This makes them a more convenient choice. Now, watch this helpful video.
What Could've Been Better With KHPP Genesis Windows?
No doubt, KHPP Genesis windows are one of my top favorite options. But it still has some drawbacks. Focusing on these flaws would be a far better choice if the company could focus on these flaws.
Here are some common aspects that need some improvements.
Though the company offers different types of windows for other product lines, this category has only two choices. 
Not all household owners need bay and bow windows. It will be a better choice if the manufacturer adds more types of window options for this product line.
The price of KHPP Genesis windows is not as high as some other prominent brands. Still, their windows are not the most affordable option.
I have installed many windows from other brands. Their cost is slightly lower than KHPP. However, I am still happy with the purchase due to its exceptional quality and performance.
Conclusion
That's the end of my review session. KHPP Genesis windows have excellent quality and reliability. They can perform consistently to add more value to your house.
You can go to other KHPP Genesis windows reviews to get a better idea about this product line.
I have already mentioned all the essential aspects, including the pros and cons. Choosing this product won't be the wrong choice at all. After all, I have personally installed them in my house.
They have been still functioning continuously with minimal unwanted issues.