If you're in the market for new windows, MI 1650 vinyl windows deserve a close look. As one of the most popular models from MI Windows and Doors, the 1650 series offers a lot of intriguing features and benefits for homeowners.
In this comprehensive MI 1650 windows review, we'll take an in-depth look at what these windows have to offer, including their key pros and cons, so you can determine if they are the right choice for your home improvement project.
Overview of MI 1650 Windows
MI Windows and Doors is a respected manufacturer of vinyl replacement windows, known for their energy efficiency, durability, and customization options. The MI 1650 series is considered one of their very best window lines, offering premium features and build quality.
Some key details about MI 1650 windows: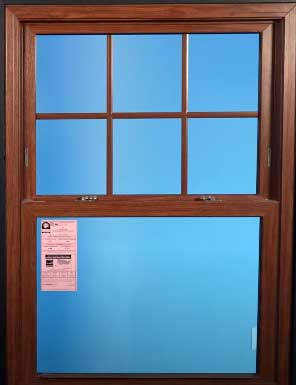 Made from premium vinyl with fiberglass reinforcement for strength and thermal efficiency
Feature 3.25" frame depth and 3/4″ insulated glass
Offer double-hung, slider, picture, bay, bow, casement, and awning styles
Come with Limited Lifetime Warranty covering materials and workmanship
Highly customizable – choose finishes, hardware, screens, energy packages, glass tints, grilles, and more
Argon gas filled with option for Krypton gas for better insulation
R-5 overall window performance rating for excellent energy efficiency
So in a nutshell, the MI 1650 series provides a versatile, well-insulated window line that can be tailored to match your home's needs and style.
The premium construction ensures long-lasting performance and durability. Next, let's look at some of the key pros and cons of these quality vinyl windows.
Pros of MI 1650 Windows
There are many benefits that MI 1650 windows can provide for your home. Here are some of the major advantages:
Superior Energy Efficiency
With an R-5 rating and high-performance glass packages available, MI 1650 windows excel at insulation. The premium vinyl frames with 3.25" depth, triple weatherstripping, insulated glass units with argon gas, and optional Krypton gas filling make these windows highly effective at reducing air leakage. This results in lower energy bills and improved comfort.
In addition to minimizing air transfer, the well-constructed design of MI 1650 windows also dampens outside noise. The insulated glass, thick frames, and tight sealing significantly reduce noise from traffic, neighbors, and other external sources. This is especially beneficial if you live in an urban area or near busy roads.
Low-Maintenance Durability
Constructed from premium, heavy-duty vinyl with fiberglass reinforcement, MI 1650 windows are built to last. They are highly resistant to rotting, warping, cracking, and other damage.
The durable construction requires very little upkeep beyond occasional cleaning. And with a Limited Lifetime Warranty, they are backed by a strong guarantee.
Valuable Customization Options
From finishes and hardware to glass and screens, MI allows you to customize 1650 windows to match your preferences. With diverse color choices, interior and exterior finish options like wood laminate, and personalized grid patterns, these windows can complement any architectural style.
The wide selection of choices makes it easy to perfectly match existing windows or create a new look.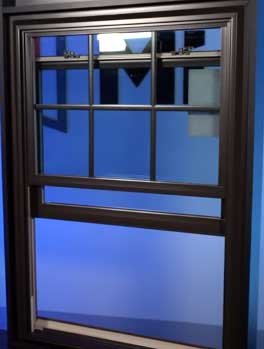 Investing in new, energy-efficient replacement windows like the MI 1650 series can greatly improve your home's value.
Along with boosting curb appeal, they demonstrate your home is upgraded with premium materials and features that buyers desire.
Their positive impact on energy costs also translates into higher value.
MI has over 65 years of experience with manufacturing windows, and they are considered an industry leader.
The MI 1650 series is crafted to precise quality standards, resulting in robust windows that look great and perform reliably for decades.
Every component from the vinyl frame to the insulated glass units is built to last.
Cons of MI 1650 Windows
No window is perfect for every home, so it is important to also consider a few potential downsides of the MI 1650 series:
As a premium window series, the MI 1650 line is more expensive than builder-grade vinyl windows. While the investment pays off long-term in lower energy costs and reduced maintenance, the upfront price tag is higher than basic models. The extensive customization options also increase costs.
MI offers the 1650 series in several versatile exterior colors like white, beige, and clay. However, some homeowners may desire more unique colors like red, blue, green, or black for a bold exterior. The more limited color palette may be a minus for some situations.
Potential Drafts in Extreme Cold
Like most vinyl windows, the 1650 series can allow some cold air infiltration during extreme winter temps or wind chills below -20°F. This is due to the properties of vinyl contracting in very cold conditions. Adding supplemental winter weatherstripping can help.
Not Ideal for Historic Homes
While visually appealing, the MI 1650 windows have a contemporary style that may not suit historic homes that require period-accurate wood windows. Their quality can't match true divided lite wood windows for historical aesthetics.
Heavy Frames Could Make Opening Difficult
Some homeowners report that the beefy construction of MI 1650 vinyl window frames makes them heavier to open and close, especially larger styles like sliders. Those with limited mobility or strength should consider having them professionally installed lower on the wall for easier accessibility.
MI 1650 Window Costs
As a premium window series, MI 1650 vinyl windows are an investment. Here are some average price ranges you can expect:
Double Hung Windows: $400 – $900 per window installed
Slider Windows: $500 – $1,000 per window installed
Casement & Awning Windows: $600 – $1,200 per window installed
Picture & Shape Windows: $700 – $1,500 per window installed
Bay & Bow Windows: $1,500 – $3,500 per window installed
Exact costs vary based on size, custom options chosen, installation requirements, promotions, and your location. Top-tier energy packages with Krypton gas fill and other upgrades will land at the higher ends of these ranges.
Requesting quotes from multiple qualified installation companies is the best way to get accurate pricing for your specific project. To learn more about this, watch this video.
Is MI 1650 Worth the Investment?
For many homeowners needing high-quality, energy-efficient replacement windows, the premium MI 1650 line is well worth the investment over lower-grade options.
The superior construction delivers outstanding longevity, noise reduction, easy maintenance, and energy savings that pays back over time through utility bill reductions.
Plus, their customizable style allows you to create the perfect look for your home. If you want some of the best vinyl windows available from a trusted manufacturer, the MI 1650 series is hard to beat.
MI 1650 Windows: FAQs
Still have some questions about the features, benefits, and drawbacks of MI 1650 windows? Here are answers to some frequently asked questions:
Are MI windows any good?
Yes, MI windows have an excellent reputation for quality, durability, and performance. As one of the largest U.S. window manufacturers, they engineer premium vinyl windows designed to last. Independent testing confirms their energy efficiency and structural integrity. The MI 1650 line is considered one of their highest-grade series.
Is MI Windows builder grade?
No, MI offers vinyl windows at good, better, and best quality tiers. The 1650 series is their best line, significantly outperforming basic builder-grade windows in materials, construction, and features. With 3.25" thick insulated frames, reinforced vinyl, and R-5 performance rating, 1650 windows are absolutely not builder-grade.
Are Alside windows good quality?
Yes, Alside makes excellent vinyl windows as another leading U.S. manufacturer. Their premium lines like the Mezzo series compete directly with MI's best models like the 1650 in terms of features and performance. Both companies produce vinyl windows designed to enhance energy efficiency and durability.
Who manufactures MI windows?
MI Windows and Doors, headquartered in Missouri, manufactures MI-branded windows. The company has over 65 years of industry experience producing quality windows for both new construction and replacement projects. Their comprehensive selection of vinyl windows covers most common shapes, functions, and sizes.
Closing Remarks
Overall, if you want a versatile, well-constructed premium vinyl window made in the USA, MI 1650 windows are a great option worth considering for your home.
Their outstanding insulation properties, low-maintenance vinyl construction, and customizable design allow you to achieve the perfect balance of aesthetics and performance.
Just be sure to get an accurate price quote for your specific window requirements during the bidding process. With professional installation, MI 1650 windows can provide lasting value and satisfaction.