If you're in the market for new windows, you've probably come across the MI 3500 series from MI Windows and Doors. As one of the most popular vinyl replacement window lines on the market today, the MI 3500 promises superior performance, durability, and style.
But are these windows worth the investment?
In this comprehensive MI 3500 series review, I'll walk you through everything you need to know about these windows so you can decide if they're the right choice for your home. After installing them in my own home, I've experienced the pros and cons of MI 3500 windows firsthand.
Read on for the details.
Overview of the MI 3500 Series
The MI 3500 series is MI's flagship line of windows, made from premium vinyl. This series comes in double hung, slider, picture, bay, bow, garden, and specialty shapes. The vinyl frame and sashes contain insulating foam for increased efficiency.
Key features include: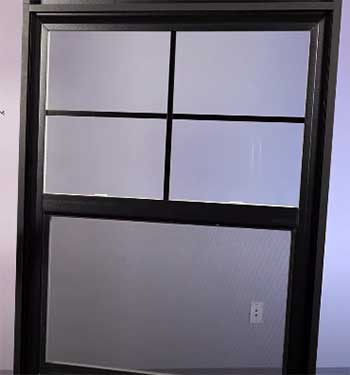 Multi-chambered frame and sash for insulation
Welded frame and sash corners for strength
Integration of frame and sash for a sleek look
3/4" double pane LoE366 glass for efficiency
Intercept warm-edge spacer system
Double strength glass for security
Composite reinforcement for stability
Accessory grooves for add-ons like drywall returns
Color-matched hardware
MI offers three different exterior vinyl colors (white, beige, clay) and a few interior woodgrain options.
The MI 3500 series has received certification from the National Fenestration Rating Council and meets ENERGY STAR guidelines in all states.
Now let's get into the details of my experience living with MI 3500 windows.
Pros of MI 3500 Series Windows
Here are some of the things I like most about the MI 3500 windows:
Excellent Thermal Performance
With an insider look at my utilities over the past year, I can confirm that the MI 3500 series makes a big difference in the energy efficiency of my home. Between the multi-layered glass, foam-filled frames, and warm-edge spacers, these windows insulate incredibly well year-round.
I've noticed much more consistent temperatures throughout my house since installing them. I use my heater and AC less often, which translates into tangible savings on monthly bills.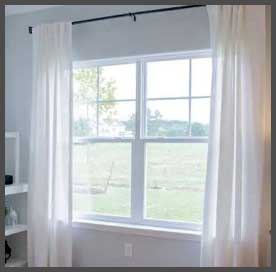 If you live on a busy street or have other noise concerns, these windows can noticeably reduce outside sounds.
I sleep much better now that outdoor noise doesn't creep into my bedroom as easily thanks to the thick glass and tight vinyl seals.
The durable construction and secure locking hardware of MI 3500 windows make me feel much safer.
I can sleep easier knowing it would take considerable effort for an intruder to force these windows open.
Vinyl is highly resistant to rot, warp, denting, and other damage from environmental factors. All I need to do is occasionally wipe down the vinyl with soap and water. The composite reinforcement provides stability so the windows keep working smoothly year after year.
MI offers one of the longest warranties in the industry at 20 years for glass breakage and defects and lifetime limited for vinyl and components. It's reassuring to know these windows are built to last.
Positive Reviews from Other Homeowners
Before purchasing the MI 3500 series, I looked at reviews from many homeowners. The consensus was overwhelmingly positive. People mentioned that the windows looked beautiful, worked smoothly, and significantly improved energy efficiency.
After living with these windows myself, I can confirm what other users' MI 3500 series reviews say.
Cons of MI 3500 Series Windows
No product is perfect, so here are a few downsides to weigh:
There's no getting around the fact that these are premium windows with a price tag to match. Strong materials, sturdy hardware, advanced glass, and enduring construction come at a cost.
However, as most MI 3500 series reviews note, the long-term energy savings and reduced maintenance offset the initial investment over time.
Some people note that the beefy construction makes these windows a bit harder to open and close than flimsier options. But again, the trade-off for security and durability is worth it in my opinion.
For second story or harder to reach windows, consider addingeasy-to-use hardware upgrades like pole operators.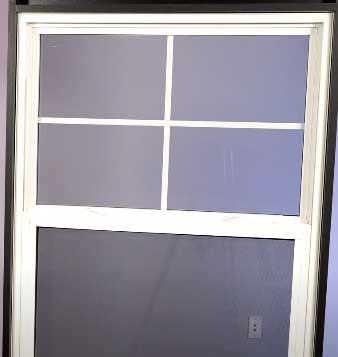 If you love bold, unique colors, these aren't the windows for you.
MI only offers their 3500 series in three muted vinyl shades and a few basic interior wood finish options.
Vinyl windows in general are more limited in color selection than wood or aluminum.
But the neutral white and beige blend in well with most home exteriors.
Another common frustration cited in MI 3500 series window reviews is the long lead time. Once you place your order, expect to wait approximately 6-8 weeks for installation.
The vinyl frames are made to order and assembled meticulously by hand. Good things take time, but be prepared for a wait.
How MI 3500 Windows Compare To Other Brands?
The MI 3500 series holds up well when compared to other leading window brands on the market. Here's an in-depth look at how it stacks up against 5 top competitors.
Vs. Pella Impervia
Pella Impervia is another high-quality vinyl window line. Like the MI 3500, it has foam-filled frames, dual-pane glass, and top-notch hardware. Here's how they compare:
Performance – Equally energy efficient and durable
Warranty – MI's 20/lifetime warranty edge out Pella's 10/lifetime
Styles – Both offer a wide range of operating types
Price – MI is 25-30% less expensive
Colors – Pella offers more exterior vinyl colors
Bottom Line: The MI 3500 and Pella Impervia are closely matched, but MI's lower cost and better warranty make it the winner.
Vs. Andersen 100 Series
The 100 Series fiberglass windows from Andersen are also considered among the best. The MI 3500 vinyl windows compare as:
Glass – Similar features like LowE and Argon gas
Energy efficiency – On par with each other
Frame – Andersen's fiberglass vs. MI's rigid vinyl
Price – Andersen costs about 15-20% more
Colors – Andersen has a wider selection of shades
Bottom Line: The Andersen 100 Series excels in customization, but the MI 3500 is the better value.
Vs. Atrium Environments Series
Atrium makes a quality budget-friendly vinyl window. The 3500 series stacks up as:
Performance – MI 3500 is slightly better insulating
Glass – Similar double pane construction
Frame – MI 3500 vinyl is thicker and studier
Styles – MI offers more operating choices
Price – Atrium costs 20-25% less
Bottom Line: The MI 3500 justifies its higher cost with better materials, performance, and options.
Vs. Harvey Majesty
Harvey Majesty windows offer durable vinyl frames and high-end hardware. Here is how they compare:
Energy ratings – MI 3500 scores slightly higher
Sound insulation – On par with each other
Security – Equivalent reinforced frames
Warranty – MI 3500's is longer at 20/lifetime vs Harvey's 10/lifetime
Price – Harvey runs 10-15% more than MI
Bottom Line: The MI 3500 series matches the Harvey Majesty's quality for less cost.
Vs. Okna Windows
Okna makes premium vinyl and fiberglass windows. The MI 3500 fares as follows:
Efficiency – Okna rates a bit higher, especially their fiberglass
Glass – Both use high-end LowE366 and Argon
Price – Okna vinyl costs about 20% more than MI 3500
Warranty – Okna's is shorter at 10 years on glass
Bottom Line: Okna vinyl beats the MI 3500 on performance, but costs more. Okna fiberglass is superior but expensive.
FAQs About MI 3500 Series Windows
Still have some questions about the MI 3500 series? Here are answers to some of the most frequently asked questions:
Are MI brand windows good?
Yes, MI Windows and Doors is known as one of the best vinyl window brands. Their products like the 3500 series are built to last with premium materials and sturdy construction. MI also stands behind their windows with generous warranties.
Who manufactures MI windows?
MI Products is the manufacturing company behind MI Windows and Doors. All MI windows are made in the United States at their state-of-the-art facility in Missouri. The company has over 60 years of experience making quality windows.
Are Alside windows good quality?
Alside is the parent company that owns MI Windows and Doors. Many of the technologies used in MI windows were originally developed by Alside. So yes, Alside windows share the same DNA of innovative engineering that makes MI windows some of the best in the industry.
Are MI windows hurricane proof?
The MI 3500 series has received approval for use in hurricane zones from the Florida Building Commission. However, no windows are 100% hurricane proof. Under extreme wind conditions, any window can fail. But MI windows meet the most stringent impact standards, giving homes the best possible protection. Adding storm shutters boosts hurricane resistance further.
Final Thoughts
For most homeowners needing full window replacement, I believe MI 3500 series windows are absolutely worth the investment. The upfront cost results in better comfort, efficiency, safety, and peace of mind for decades to come.
These windows aren't right if you're on a tight budget or desire maximum customization. For everyone else wanting a durable, well-performing vinyl window made in the USA, the MI 3500 series delivers excellent value.
After carefully reviewing other brands, weighing pros vs cons, and living with these windows, I can give MI 3500 vinyl windows my wholehearted recommendation. Just be prepared to be patient during the ordering and installation process.