Since Hunter Douglas acquired the Kirsch brand, nothing has made a difference. However, some still find themselves a little disturbed while selecting the right blinds for their homes.
In that case, it doesn't matter whether you choose from Kirsch or Hunter Douglas; you are referring to the same brand.
However, Hunter Douglas is always superior to Kirsch in Fabrics Selection, Colors Selection, and Material Selection of the blinds. They have more products than Kirsch.
But their official brand prices are higher than Kirsch's because the latter is cheaper.
A Brief Comparison Table
| | | |
| --- | --- | --- |
| Characteristics to Discuss | Kirsch Blinds | Hunter Dougal Blinds |
| About Each Brand | It's been more than 100 years since the Kirsch provided unique and amazing solutions for home windows. They first came in 1907 | They started their operations in 1919. Till now, Hunter Dougal has acquired the Kirsch brand and provides multiple blinds with more innovation and customization |
| Blinds Options | Wood & Alternative Wood Blinds, Vertical Blind | Wood Blinds, Metal Blinds, Vertical Blinds |
| Pricing | Less Priced | Higher Priced |
| Blinds Customization | Standard | Higher |
| Customer's Recommendations | Standard | Higher |
| Fabrics Selection | Less | More |
| Colors Selection | Less | More |
Key Differences Between Kirsch Blinds And Hunter Douglas Blinds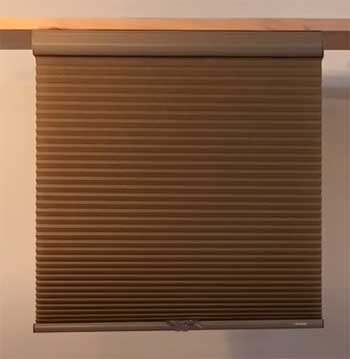 Before you read any further, let's give you an idea about each brand's reputation.
Well, when it comes to talking about their popularity, none is behind.
The Kirsch came into being in 1907.
It's an older brand working for lasting home and office windows solutions.
However, Hunter Douglas came after in 1919.
But it seems that HD has become more famous than Kirsch.
Recently, Hunter Douglas bought the Kirsch, so they are different names of the same things.
Some people compare these brands on quality and other features. But let me remind you that when facilities remain under one company's control, there cannot be much change in the quality or durability of the products they make.
That's the case with these two brands providing blinds, shades, and Debary hardware for your home.
At Hunter Douglas, you can get blinds for your windows made of wood and metal. They make these products stand durable and last for a long while.
In contrast, when you buy these blinds under the name and branding of Kirsch, they only offer you blinds made of wood.
However, they both have vertical blinds options for more specific needs for your home.
To customize and get your unique blind needs fulfilled, you can go for endless customization while selecting a blind option from Hunter Douglas.
On the other hand, the Kirsch provides customization but is not as comprehensive as the HD. You will stay under some limits at Kirsch blinds and window covers.
Customer's Recommendations
At Stores like Homedepot or Lowes, you can find more people recommending Hunter Douglas than Kirsch.
They have more reviews and higher customer recommendations. But it doesn't make a difference now. Because both are the same brands, you can take their reputations against each other.
Refer to Hunter Douglas in case you want to choose a blind from more colors. Yes, Hunter Douglas also wins in this category.
At the same time, the Kirsch may not provide endless color specifications. They have this limitation for customers.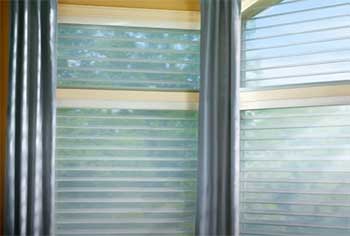 Hunter Douglas provides you with more fabrics for curtains or blinds you want to install in your home.
Such a fabric brings energy efficiency, seamless soundproofing, a fantastic look, and extra durability.
They are always presented as a winner in this category when it comes to choosing between Kirsch and Hunter Douglas Blinds.
But again, since Hunter Douglas has Kirsch, it won't be a problem whether you buy from HD or Kirsch. They bring similarities.
Here is another difference between these two brands' blinds options, and this difference is in price. Compared to Hunter Douglas, the Kirsch provides you with cheaper blind options.
They do not cost high even if both brands are the same.
However, Hunter Douglas charges a higher price due to its reputation and is a giant company.
Which Brands Blinds Are Worth Buying?
By reaching this point, you have known that Hunter Douglas and Kirsch are working under the same roof because both have collaborated brands.
Therefore, it doesn't matter whether you buy a blind from HD or Kirsch; you will get the same satisfaction.
Yet, they have differences in pricing, color selection, material selection, fabrics, and customer recommendations.
I would say HD is better. But Kirsch is also not leaving behind.
Frequently Asked Questions (FAQ)
Is Kirsch The Same As Hunter Douglas?
Yes, they both are the same. Because Hunter Douglas, a leading window covering manufacturer and seller, has now acquired Levolor Windows and Kirsch. They all are working under the same roof.
Did Kirsch Buy Hunter Douglas?
No, Hunter Douglas has bought Kirsch by paying a tremendous amount of $32 million. Since then, both companies have been working and providing similar services.
What Blinds Are Comparable To Hunter Douglas?
Brands like Graber, Crown Window Shades, and Serena Smart shades are comparable to Hunter Douglas.
When Did Hunter Douglas Buy Kirsch?
Hunter Douglas bought Kirsch on July 1st, 2016. From this time, they are recognized as one brand.
Final Thoughts
Conclusively, it's not worth comparing Kirsch and Hunter blinds or their other products and services because they are the one name for everything they are manufacturing and selling.
Hunter Douglas has also gained the customers of Kirsch by acquiring it and all of its facilities. In the United States, they both are the same brands.
But there could be some differences in the prices of their products and other services. Therefore, you can either select Hunter Douglas or Kirsch to get the perfect blinds for your home, and it won't be a bad purchase.
Just make sure that you have enlisted your requirements first.